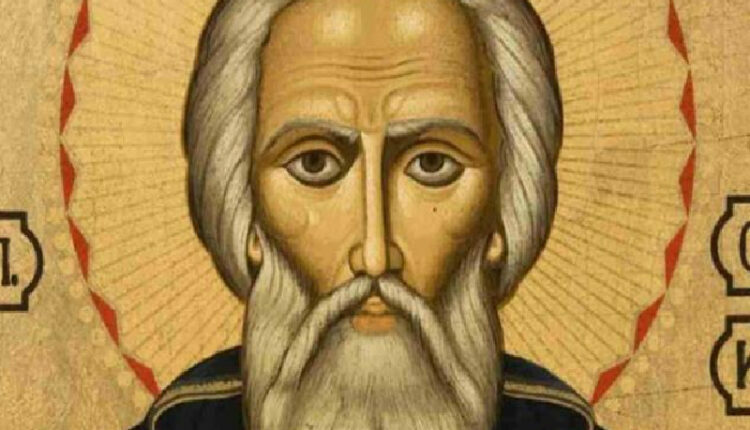 Saint Of The Day On February 24: Saint Sergius Of Caesarea
The former magistrate who defended his faith at the cost of his life; a face of the Passion contemplated in the West. Here is Sergius of Caesarea
The name Sergius is still widely used: unlike other names, it has not waned
But in a special way, it is popular in Russian lands.
One of the Russian saints bearing this name is, moreover, the father of monasticism.
Sergius of Caesarea makes no great noise or stir in the stories of saints
Consider that he is not even mentioned in Eastern (Greek and Byzantine) sources.
However, Western pathos, a more carnal spirituality, cannot help but contemplate, in a sketchy form, such an example of the Passion.
As they say: we are of warm Latin blood!
Sergius became a monk and hermit: Christian faith in the wrong place
There is not much historically established biographical information on the martyr Sergius of Caesarea, even if one were to consider the date: 304
Certainly, his example remains topical even if it is very remote if we only cast a glance at all those Christian minority groups harshly persecuted around the world (Nigeria, Syria, Saudi Arabia, Armenia…).
It was precisely the governor of Armenia and Cappadocia at the time, a certain Sapricio, who played the role of Pilate with this new Christ!
A pretext to justify the execution of masses of Christians: the refusal to worship a pagan God, Jupiter.
It was what cost him his life.
How did the martyrdom of Sergius come about?
A sign occurred that Sergius imputed to God's will: the burning embers ready for the sacrifice went out as he approached.
For the pagans, this was because of Jupiter's anger.
Thus he was beheaded.
According to one legend, the body of St. Sergius was housed in the tomb of a very devout woman and then, venerated, relics were made of it and taken out into the world.
Today there are clearly no signs left for posterity but a small reminder of how the true way of the cross for each of us is embodied in our daily lives.
Thinking about how Jesus was treated martyrs us because being true Christians is not at all easy.
Contemplating the cross and living it must become a continuous prayerful exercise.
Sister Ines Carlone Daughters of Mary Missionaries
Read Also
Pope Francis' Message For Lent 2023
Pope Francis In Africa, Mass In Congo And The Proposal Of Christians: "Boboto", Peace
Missions, Priest Wounded By Landmine In Central African Republic: Foot Amputated
DR Congo: Bomb Explodes In Church, At Least 17 Killed And 20 Injured
Africa, Bishop Laurent Dabiré: Terrorism In Saheel Threatens Peace And Paralyses Pastoral Mission
DR Congo, They Were Organising A Peace March: Two Women Kidnapped In South Kivu
International Day Against Violence Against Women, Pope Francis: "It Is A Crime That Destroys Harmony, Poetry And Beauty"
U.S., Being Missionaries While Staying At Home: Students At A Catholic School Bake Biscuits For Prisoners
Vatican, Pope Francis Writes To The Mothers Of The Plaza De Mayo: Condolences For The Death Of Hebe De Bonafini
War In Ukraine, Pope Francis Welcomes Archbishop Sviatoslav Shevchuk: A Fragment Of A Russian Mine As A Gift
Feast Of St Andrew, Pope Francis Greets His Holiness Bartholomew I: Together For Peace In Ukraine
Assisi, The Full Speech Of Pope Francis To The Young People Of The Economy Of Francesco
Burkina Faso, OCADES Conference: More And More Women In Migration Flows
Italy: Lay Missionary Biagio Conte Died, Always Close To The Poor
Nigeria: Terrorists Burn Priest Alive, Wound Another, And Abduct Five Faithful
Syria, Jacques Mourad New Archbishop Of Homs
Mission Testimony: Story Of Father Omar Sotelo Aguilar, Priest And Journalist Of Denunciation In Mexico
Source