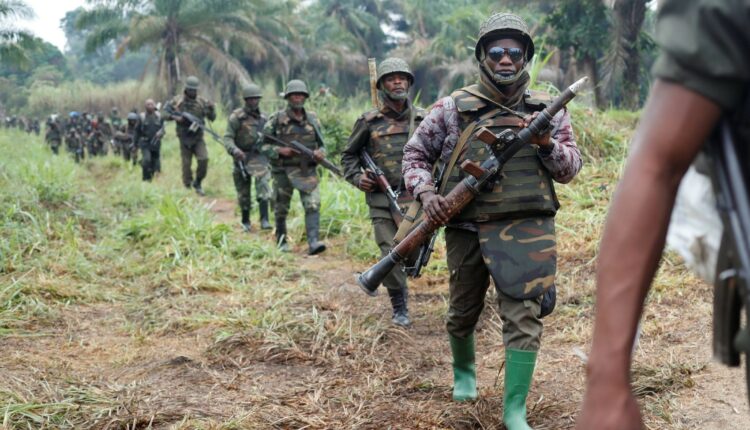 DR Congo: Bomb explodes in church, at least 17 killed and 20 injured
It is painful to write so frequently about the violence that is taking place in Congo against the Catholic Church and civilians, and which yesterday saw 17 people perish
Congo, bomb in a church: 17 dead and 20 injured
The religious matrix and anti-Catholic hatred is a certainty, perhaps the only one.
The attack in Kasindi-Luvirihya, on the border with Uganda while a religious service was in progress in a Pentecostal church.
Isis claimed responsibility for the attack.
At least 17 people were killed and more than 20 injured in a suspected extremist attack on a church in the east of the Democratic Republic of Congo, according to the country's army.
Army spokesman Anthony Mwalushayi told Associated Press by telephone that a group linked to Islamic extremists is suspected of being responsible for a bomb explosion at the Pentecostal church in Kasindi, North Kivu province, 85 kilometres from the city of Beni while a church service was in progress.
A Kenyan citizen found at the scene without documents was arrested, Mwalushayi added.
Videos and photos of the attack show the injured being carried out of the church surrounded by other people shouting.
The village of Kasindi is located on the border with Uganda and has been hit by several attacks by fighters of the so-called Allied Democratic Forces, believed to be linked to the Islamic State group.
Read Also
Africa, Bishop Laurent Dabiré: Terrorism In Saheel Threatens Peace And Paralyses Pastoral Mission
DR Congo, They Were Organising A Peace March: Two Women Kidnapped In South Kivu
International Day Against Violence Against Women, Pope Francis: "It Is A Crime That Destroys Harmony, Poetry And Beauty"
U.S., Being Missionaries While Staying At Home: Students At A Catholic School Bake Biscuits For Prisoners
Vatican, Pope Francis Writes To The Mothers Of The Plaza De Mayo: Condolences For The Death Of Hebe De Bonafini
War In Ukraine, Pope Francis Welcomes Archbishop Sviatoslav Shevchuk: A Fragment Of A Russian Mine As A Gift
Feast Of St Andrew, Pope Francis Greets His Holiness Bartholomew I: Together For Peace In Ukraine
Assisi, The Full Speech Of Pope Francis To The Young People Of The Economy Of Francesco
Burkina Faso, OCADES Conference: More And More Women In Migration Flows
Italy: Lay Missionary Biagio Conte Died, Always Close To The Poor
Saint Of The Day For January 13: Saint Hilary Of Poitiers, Bishop
8 December 1856: Lyon, SMA (African Missions Society) Is Founded
Source