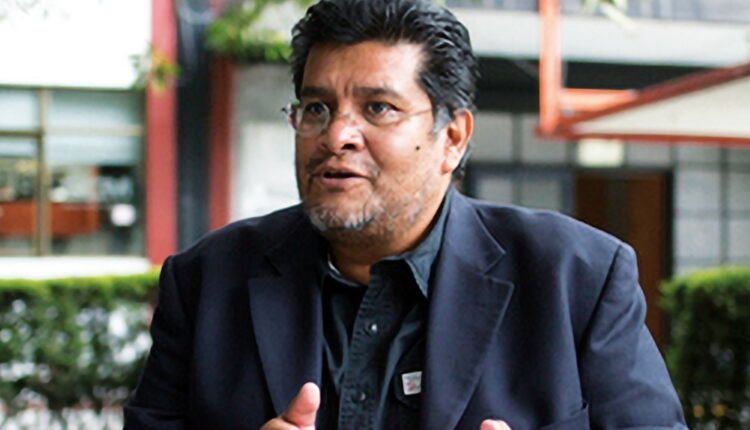 Mission Testimony: Story of Father Omar Sotelo Aguilar, Priest And Journalist Of Denunciation In Mexico
Father Omar Sotelo Aguilar has for years been in the crosshairs of narcos (and not just drug lords) in the most dangerous country in the world, Mexico
A journalist priest against narcos in Mexico, Father Omar Sotelo Aguilar
The Pauline priest Omar Sotelo Aguilar , President of the Catholic Multimedia Centre (CCM), has for decades been a symbol, despite himself, of how the witness of the Word can (or should) be combined with the need to denounce harassment, violence and social injustice.
He is in the crosshairs of the narcos as a priest and as a journalist.
In Mexico, to be precise, 14 journalists were murdered in 2022.
And in this country, priests are threatened, beaten, killed.
The reason is simple, according to Father Omar: if I can kill a priest, I can kill anyone
An action, therefore, entirely functional to the culture of silence and omertà.
But it is a country, Mexico, in which the parish also acts as a social stabiliser, a place where people can find an alternative to the dictatorship of the drug lords.
And this greatly increases the danger that the priesthood represents in the eyes of organised crime.
We talked about social inequalities.
It is the pivot around which practically everything revolves: 'organised crime,' Father Omar told Aleteia, 'has two very strong pillars: unlimited material resources and unlimited human resources.
It feeds on many young people who do not have a job, to make a family, to train, to grow professionally.
Peace begins within the family . Give the family the necessary resources so that each of its members has what it takes to integrate into the community.
When the family breaks up through migration, through economic necessity, organised crime takes advantage and recruits young people to join its criminal gangs,
How to design a dialogue table for peace? First with the families, to solve their needs.
Then, we have to make young people aware of the path they can take.
If we do preventive work we can build peace.
This has been lacking in the history of Mexico: we have let it grow, we have left young people at the mercy of drug lords and turned them into the unlimited human resource of criminals'.
To learn more about the work of Father Omar Sotelo Aguilar, visit the website of the CCM, Multimedia Catholic Centre.
Watch Hermano Narco, from the CCM
Read Also
United States, Los Angeles Auxiliary Bishop David O'Connell Killed
Pope Francis' Message For Lent 2023
Pope Francis In Africa, Mass In Congo And The Proposal Of Christians: "Boboto", Peace
Missions, Priest Wounded By Landmine In Central African Republic: Foot Amputated
DR Congo: Bomb Explodes In Church, At Least 17 Killed And 20 Injured
Africa, Bishop Laurent Dabiré: Terrorism In Saheel Threatens Peace And Paralyses Pastoral Mission
DR Congo, They Were Organising A Peace March: Two Women Kidnapped In South Kivu
International Day Against Violence Against Women, Pope Francis: "It Is A Crime That Destroys Harmony, Poetry And Beauty"
U.S., Being Missionaries While Staying At Home: Students At A Catholic School Bake Biscuits For Prisoners
Vatican, Pope Francis Writes To The Mothers Of The Plaza De Mayo: Condolences For The Death Of Hebe De Bonafini
War In Ukraine, Pope Francis Welcomes Archbishop Sviatoslav Shevchuk: A Fragment Of A Russian Mine As A Gift
Feast Of St Andrew, Pope Francis Greets His Holiness Bartholomew I: Together For Peace In Ukraine
Assisi, The Full Speech Of Pope Francis To The Young People Of The Economy Of Francesco
Burkina Faso, OCADES Conference: More And More Women In Migration Flows
Italy: Lay Missionary Biagio Conte Died, Always Close To The Poor
Nigeria: Terrorists Burn Priest Alive, Wound Another, And Abduct Five Faithful
Syria, Jacques Mourad New Archbishop Of Homs
Source