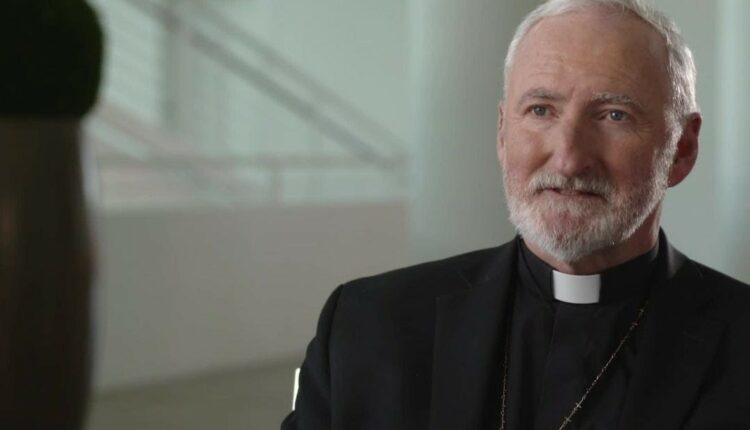 United States, Los Angeles Auxiliary Bishop David O'Connell Killed
David O'Connell, known for his work assisting immigrants, the poor and victims of gun violence, was shot dead yesterday
The killings of Catholic clergymen around the world are sadly on the increase.
And perhaps it is no coincidence that the victims are almost always known to bring peace. Bishop O'Connell was nicknamed 'the peacemaker'.
A murder investigation is underway into the death of Los Angeles Auxiliary Bishop O'Connell
Authorities have confirmed that the death of Los Angeles Auxiliary Bishop David G. O'Connell on Saturday is the subject of a murder investigation.
Catholic News Agency reported the news.
"This incident is being handled as a murder investigation," the Los Angeles County Sheriff's Department (LASD) said in a statement Sunday.
No additional details were released.
"We learned early this morning from the Los Angeles County Sheriff's office that they have determined that the death of Auxiliary Bishop David O'Connell yesterday was a homicide.
We are deeply disturbed and saddened by this news," Los Angeles Archbishop José Gomez said in a statement Sunday.
"Let us continue to pray for Bishop Dave and his family.
And let us pray for law enforcement officials as they continue their investigation into this terrible crime," Gomez added.
"We ask Our Blessed Mother Mary to intercede and be a mother for all of us in this moment of sadness and pain."
The shooting happened around 1 p.m. local time Saturday inside a home in the 1500 block of Janlu Avenue in Hacienda Heights, Los Angeles County, the sheriff's department said.
Property records show an address on that block as being associated with O'Connell, but CNA could not immediately confirm local media reports that identified the location as O'Connell's residence.
Sheriff deputies called to the scene for a medical emergency found O'Connell suffering from a gunshot wound to his torso. He was pronounced dead at the scene, the LASD said.
A native of Ireland, O'Connell, 69, ministered to immigrants, the poor, and victims of gang violence for 45 years in the South Los Angeles area
Pope Francis made him a bishop in 2015.
O'Connell's friends and fellow bishops reacted with shock and sadness to the news of his death.
Among those to comment on social media was Bishop Robert Barron of Winona-Rochester, Minnesota, who was ordained an auxiliary bishop of Los Angeles with O'Connell in 2015.
"From the moment I met him, I was struck by his goodness, kindness, prayerfulness, and simplicity of heart," Barron tweeted.
"Throughout the course of my years in the L.A. Archdiocese, Bishop Dave was a constant source of support, encouragement, and good humor," Barron continued.
"He dedicated his priesthood to serving the poor. I can honestly say that he was one of the most Christ-like men I've known. May he rest in peace."
Read Also
Pope Francis' Message For Lent 2023
Pope Francis In Africa, Mass In Congo And The Proposal Of Christians: "Boboto", Peace
Missions, Priest Wounded By Landmine In Central African Republic: Foot Amputated
DR Congo: Bomb Explodes In Church, At Least 17 Killed And 20 Injured
Africa, Bishop Laurent Dabiré: Terrorism In Saheel Threatens Peace And Paralyses Pastoral Mission
DR Congo, They Were Organising A Peace March: Two Women Kidnapped In South Kivu
International Day Against Violence Against Women, Pope Francis: "It Is A Crime That Destroys Harmony, Poetry And Beauty"
U.S., Being Missionaries While Staying At Home: Students At A Catholic School Bake Biscuits For Prisoners
Vatican, Pope Francis Writes To The Mothers Of The Plaza De Mayo: Condolences For The Death Of Hebe De Bonafini
War In Ukraine, Pope Francis Welcomes Archbishop Sviatoslav Shevchuk: A Fragment Of A Russian Mine As A Gift
Feast Of St Andrew, Pope Francis Greets His Holiness Bartholomew I: Together For Peace In Ukraine
Assisi, The Full Speech Of Pope Francis To The Young People Of The Economy Of Francesco
Burkina Faso, OCADES Conference: More And More Women In Migration Flows
Italy: Lay Missionary Biagio Conte Died, Always Close To The Poor
Nigeria: Terrorists Burn Priest Alive, Wound Another, And Abduct Five Faithful
Syria, Jacques Mourad New Archbishop Of Homs
Source