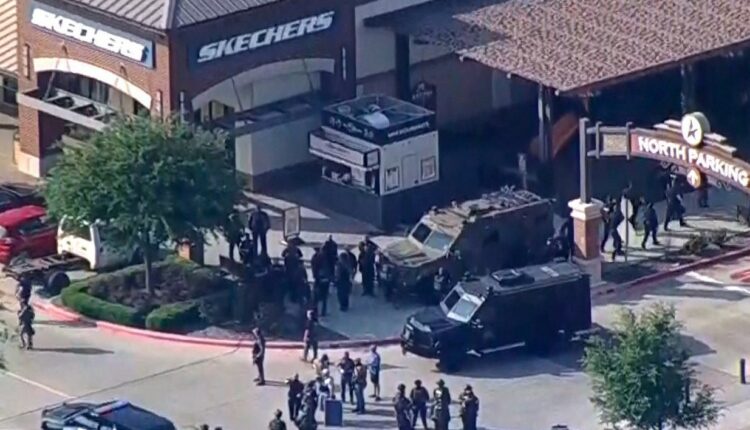 Texas, Dallas Bishop Reacts To Mass Shooting At Mall With 'Heavy Heart'
Dallas Bishop Edward J. Burns addressed the faithful of the diocese "with a heavy heart" late May 6 after at least eight people, including a child, were killed during a mass shooting that afternoon at an outlet mall in Allen, Texas
"Like all of you, I am deeply troubled by the shooting in the community of Allen and the senseless disregard for life that has occurred in our community," Bishop of Dallas Burns said in a statement
"The Catholic community is in unity and solidarity with the families who have lost loved ones in this tragedy.
May God, our Heavenly Father, bring comfort and strength to all affected by this tragic event.
We ask God to comfort our community, the victims and their families."
Authorities said a gunman opened fire at the Allen Premium Outlets, a Dallas-area outlet mall, killing eight and wounding at least another seven people before being killed by a police officer who happened to be at the mall.
The Allen Police Department said one of its officers had already responded to the outlet mall on an unrelated call, when they heard gunshots shortly after 3:30 p.m.
The department said this officer "engaged the suspect and neutralized the threat."
Victims range in age from 5 to 61 years old, authorities said.
President Joe Biden said in a May 7 statement that "Eight Americans — including children — were killed yesterday in the latest act of gun violence to devastate our nation."
"Jill and I are praying for their families and for others critically injured, and we are grateful to the first responders who acted quickly and courageously to save lives."
Read Also
Haiti: Still No News Of Father Jean-Yves, The Claretian Missionary Abducted On 10 March
Pope Francis, Biden Commend 'Peacemaker' Bishop O'Connell As Memorial Services Begin
United States, Los Angeles Auxiliary Bishop David O'Connell Killed
Missions, Priest Wounded By Landmine In Central African Republic: Foot Amputated
DR Congo: Bomb Explodes In Church, At Least 17 Killed And 20 Injured
Africa, Bishop Laurent Dabiré: Terrorism In Saheel Threatens Peace And Paralyses Pastoral Mission
DR Congo, They Were Organising A Peace March: Two Women Kidnapped In South Kivu
International Day Against Violence Against Women, Pope Francis: "It Is A Crime That Destroys Harmony, Poetry And Beauty"
U.S., Being Missionaries While Staying At Home: Students At A Catholic School Bake Biscuits For Prisoners
Vatican, Pope Francis Writes To The Mothers Of The Plaza De Mayo: Condolences For The Death Of Hebe De Bonafini
War In Ukraine, Pope Francis Welcomes Archbishop Sviatoslav Shevchuk: A Fragment Of A Russian Mine As A Gift
Feast Of St Andrew, Pope Francis Greets His Holiness Bartholomew I: Together For Peace In Ukraine
Assisi, The Full Speech Of Pope Francis To The Young People Of The Economy Of Francesco
Loppiano, Sister Esperance Nyirasafari: "My Stay In Italy"
Rosolini, A Grand Gala To Celebrate The Volunteers Of The Misericordie And To Salute The Sisters Of Hic Sum
Source