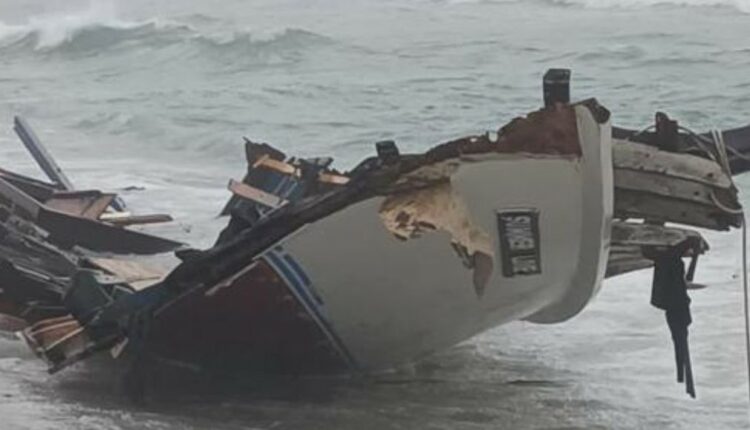 Shipwreck In Cutro (Crotone), Massacre Of Migrants: Note From CEI President Card. Matteo Zuppi
Shipwreck in Crotone, victims rise to 63: the search for the missing continues. Prayers and vigil, citizens bring flowers
The number of migrants' bodies recovered after yesterday's shipwreck in Steccato di Cutro (Crotone) has risen to 63
The latest body recovered by the fire brigade is that of a young woman.
At the moment, despite the sea conditions remaining prohibitive, search operations for the missing continue.
The fire brigade is also using the Drago Vf142 helicopter from the Catania flight department, which has been flying over the stretch of sea in front of Steccato di Cutro, while units with quad bikes have been searching the stretch of beach.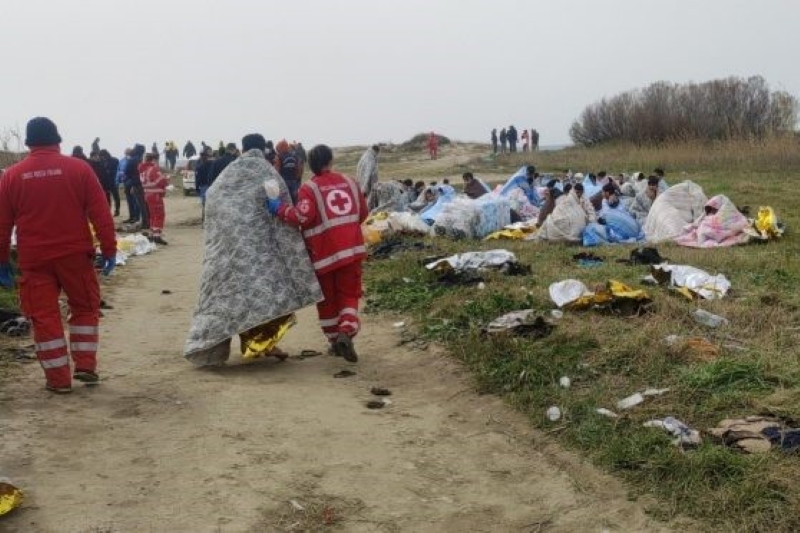 Note by Card. Matteo Zuppi, Archbishop of Bologna and President of the Italian Episcopal Conference, on the shipwreck that occurred on 26 February off the coast of Cutro (Crotone)
A deep sadness and acute grief run through the country for yet another shipwreck that occurred on our coasts.
The victims belong to everyone and we feel them to be ours.
The toll is dramatic and rising by the hour: 40 bodies have already been recovered, including many children.
We join in the Holy Father's prayer for each of them, for those still missing and for the survivors.
We entrust them to God with a thought for their families.
This umpteenth tragedy, in its dramatic nature, reminds us that the issue of migrants and refugees must be addressed with responsibility and humanity.
We cannot repeat words that we have wasted in tragic events similar to this one, which have turned the Mediterranean into a large cemetery in twenty years.
We need choices and policies, national and European, with a new determination and with the awareness that not making them allows similar situations to repeat themselves.
The clock of history cannot be turned back and marks the hour of a European and international awareness.
Whether it be a new operation Mare Nostrum or Sophia or Irini, what matters is that it be a structural response, shared and united among institutions and countries.
So that no one is left alone and Europe lives up to its traditions of defending the person and welcoming people.
Read Also
Mission Testimony: Story Of Father Omar Sotelo Aguilar, Priest And Journalist Of Denunciation In Mexico
United States, Los Angeles Auxiliary Bishop David O'Connell Killed
Pope Francis' Message For Lent 2023
Pope Francis In Africa, Mass In Congo And The Proposal Of Christians: "Boboto", Peace
Missions, Priest Wounded By Landmine In Central African Republic: Foot Amputated
DR Congo: Bomb Explodes In Church, At Least 17 Killed And 20 Injured
Africa, Bishop Laurent Dabiré: Terrorism In Saheel Threatens Peace And Paralyses Pastoral Mission
DR Congo, They Were Organising A Peace March: Two Women Kidnapped In South Kivu
International Day Against Violence Against Women, Pope Francis: "It Is A Crime That Destroys Harmony, Poetry And Beauty"
U.S., Being Missionaries While Staying At Home: Students At A Catholic School Bake Biscuits For Prisoners
Vatican, Pope Francis Writes To The Mothers Of The Plaza De Mayo: Condolences For The Death Of Hebe De Bonafini
Source