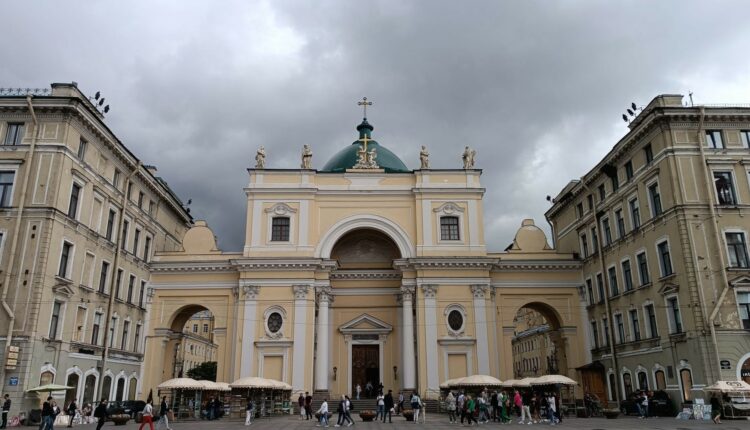 Catholicism in Russia: St. Catherine's Church in St. Petersburg
The Catholic Church of St. Catherine summarizes, in a sense, the history of Catholicism in St. Petersburg and in Russia
The construction of the Catholic Church of Saint Catherine in Saint Petersburg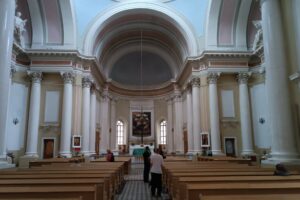 Built by the will of the Empress Anna Romanova, daughter of Ivan V, it is dedicated to St Catherine of Alexandria in honour of the wife of Peter the Great (later Catherine I), who authorised Catholic worship in the Russian Empire in 1702.
It saw the beginning of construction work in 1738 based on a project by Domenico Trezzini. In the history of St. Petersburg architecture, Trezzini and Rastrelli are the equivalent, in terms of importance, of Palladio in the Venetian Renaissance. A noble father, therefore, who was succeeded years later by the Frenchman Vallin, another great architect, author of the so-called "Little Hermitage". The church was finally finished by Antonio Rinaldi, a pupil of Vanvitelli. On a purely artistic level, it is inspired by the Basilica of Sant'Andrea by Leon Battista Alberti, in Mantua. The construction had a long process, and was consecrated only in 1783.
St. Catherine, between faith and historical cycles
The importance of Catholic Church of Saint Catherine was, from the beginning, transcending the religious aspect in the strict sense, becoming a city reference also for those values that are the pillars of the Gospel: the acceptance and witness of Christ for all.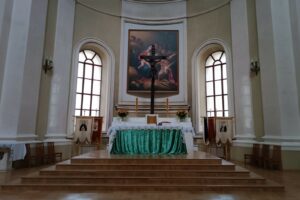 Pillars which, during the Soviet era, had its own martyrs. Among them we mention Konstanty Budkiewicz, rector of the parish, shot in 1923. His "fault"? Well, simple (and dramatic): in 1922 the USSR promulgated a law that forbade religious instruction (in reality it deliberated, more widely, the closure of religious institutes). Father Budkiewicz therefore organized clandestine seminars in which the boys who had received the priestly vocation could also receive instruction relating to the role. The following year, therefore, he was arrested and then shot. It was Easter night in 1923. The beatification process of this martyr of Christianity is underway.
St. Catherine today: the multilingual mass for a community of many origins
Today the situation is profoundly different. The Franciscans and subsequently the Jesuits were succeeded by the Dominicans, who have run the church of Santa Caterina since 1815 and who founded a school close to it. The internal architecture still reveals the signs of a devastating fire that struck it in 1947: the friars have left a small altar dedicated to the Madonna unaltered in memory of him.
Russia, as everyone knows, is a country with a strong Orthodox prevalence. But the presence of Catholics is rooted over the centuries, and today the churches are also meeting points for the various communities of foreigners residing in Russia. As well as for the many Russian Catholics. To give a numerical dimension, the parish, which is located in the central Nevsky Prospect, welcomes about 600 faithful, more than half of whom are Russians. But masses are also celebrated in English and Polish on Sundays, while on Saturdays it is possible to follow them in Spanish. The community, in addition to being varied, is also very active, and there are many training and solidarity activities in which it is the protagonist.
Source