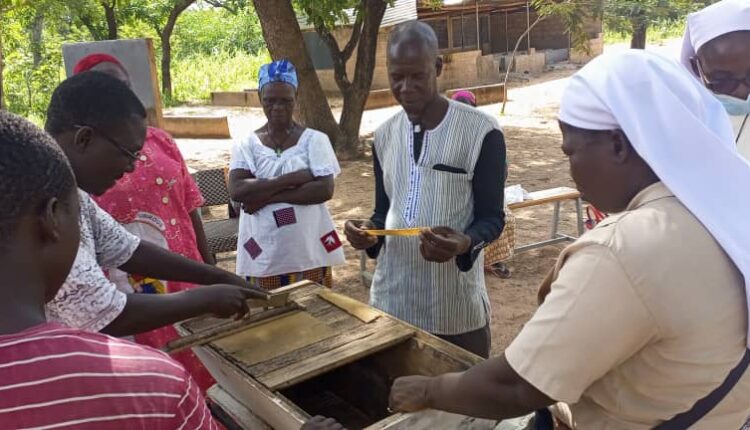 Beekeeping as a Path of Development and Solidarity in Burkina Faso
How beekeeping is becoming a key to the local economy, the fight against poverty and a symbol of community resilience
Beekeeping in Burkina Faso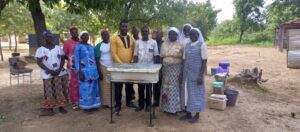 In Burkina Faso, beekeeping has over the years become an activity that provides important financial income for those involved in the sector. With an average annual production of five hundred tonnes of honey, beekeeping contributes to the national economy with a gross income of around CHF 1.5 billion (from 2011 to 2015). It has great scope for development in terms of the national economy, exports and poverty alleviation, but shrinking production areas and the complexities of harvesting and processing raw material are slowing growth, making beekeeping a real challenge.
To better support the sector, the government created in 2016 a Technical Secretariat for Beekeeping (STA) whose mission is to promote the beekeeping sector for its real development.
It is in this context that the Congregation of the Immaculate Conception Sisters Maria Stella Yazura has installed eight hives since 2012. In view of the importance of the beekeeping sector and the growing demand for honey and bee products, the SIC sisters, with the help of Spazio Spadoni, have managed to increase production capacity, boosting this activity.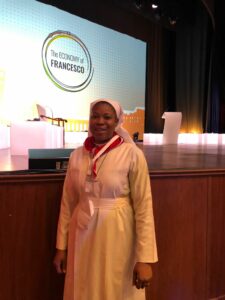 Spazio Spadoni and the decision to support beekeeping
That of supporting the development of beekeeping within the communities of the Sisters of the Immaculate Conception in Burkina Faso, is an idea that arose from meeting and discussing with Sister Odette and some young people from the Economy of Francesco. Sister Odette, who had already been in Italy for a few years, was the nun designated to carry out the HIC SUM project. So after various training experiences offered by the Misericordia of Orta Nova and Spazio Spadoni, she participated in the Economy of Francis global event where she came into contact with some young people from Burkina who suggested the development of this activity.
Spazio Spadoni wanted to promote and support specific training on beekeeping in the community located in Léo, a school complex about 160 km from the capital of Ouagadougou.
The theoretical training began in October 2022, followed by practical training on the construction of seventy beehives and their positioning.
Eleven people between nuns and lay people who will help in the activity have carried out the training. The objective, after this first experimental phase, is to extend and strengthen beekeeping in all the eleven communities that the SIC sisters have in Burkina Faso.
The first honey harvest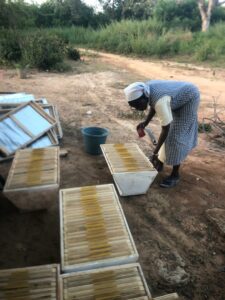 Despite the actions of some vandals who killed the bees that inhabited four hives with insecticides and stole the honey, the sisters were not discouraged and continued their activity. In May, the first harvest of honey took place, some of which was sold and some used for the community and school children.
To date, Spazio Spadoni has supported the installation of 70 hives, 47 of which are populated by bees. The goal is to reach a total of 100 hives and to continue training in other communities in Burkina Faso.
Source