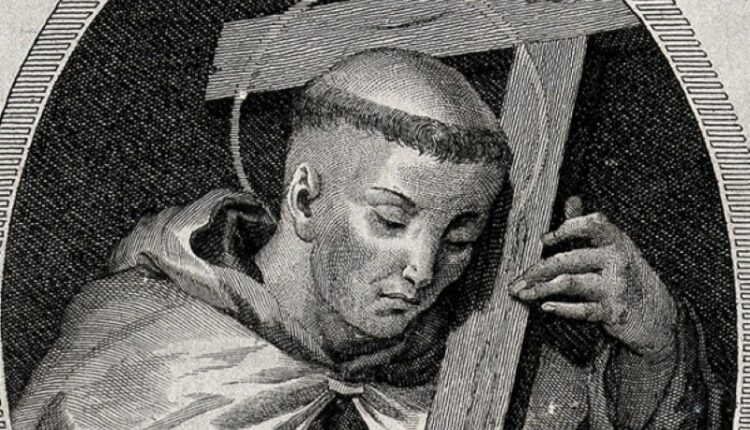 Saint of the Day for March 5: Saint John Joseph of the Cross
Saint John Joseph of the Cross' Story: Self-denial is never an end in itself but is only a help toward greater charity—as the life of Saint John Joseph shows
John Joseph was very ascetic even as a young man
At 16, he joined the Franciscans in Naples; he was the first Italian to follow the reform movement of Saint Peter Alcantara.
John Joseph's reputation for holiness prompted his superiors to put him in charge of establishing a new friary even before he was ordained.
Obedience moved John Joseph to accept appointments as novice master, guardian and, finally, provincial.
His years of mortification enabled him to offer these services to the friars with great charity.
As guardian he was not above working in the kitchen or carrying the wood and water needed by the friars.
When his term as provincial expired, John Joseph dedicated himself to hearing confessions and practicing mortification, two concerns contrary to the spirit of the dawning Age of Enlightenment.
John Joseph of the Cross was canonized in 1839.
Read Also
Saint Of The Day For March 4: Saint Casimir
Saint Of The Day For March 3: Saint Katharine Drexel
Pope Francis, Biden Commend 'Peacemaker' Bishop O'Connell As Memorial Services Begin
Saint Of The Day For March 2, Saint Agnes Of Bohemia
Saint Of The Day Of 1 March: David Of Wales
Pope Francis' 10 Suggestions For Lent
Pope Francis' Message For Lent 2023
Shipwreck In Cutro (Crotone), Massacre Of Migrants: Note From CEI President Card. Matteo Zuppi
Mission Testimony: Story Of Father Omar Sotelo Aguilar, Priest And Journalist Of Denunciation In Mexico
United States, Los Angeles Auxiliary Bishop David O'Connell Killed
Pope Francis' Message For Lent 2023
Pope Francis In Africa, Mass In Congo And The Proposal Of Christians: "Boboto", Peace
Missions, Priest Wounded By Landmine In Central African Republic: Foot Amputated
DR Congo: Bomb Explodes In Church, At Least 17 Killed And 20 Injured
Africa, Bishop Laurent Dabiré: Terrorism In Saheel Threatens Peace And Paralyses Pastoral Mission
DR Congo, They Were Organising A Peace March: Two Women Kidnapped In South Kivu
International Day Against Violence Against Women, Pope Francis: "It Is A Crime That Destroys Harmony, Poetry And Beauty"
U.S., Being Missionaries While Staying At Home: Students At A Catholic School Bake Biscuits For Prisoners
Vatican, Pope Francis Writes To The Mothers Of The Plaza De Mayo: Condolences For The Death Of Hebe De Bonafini
Source