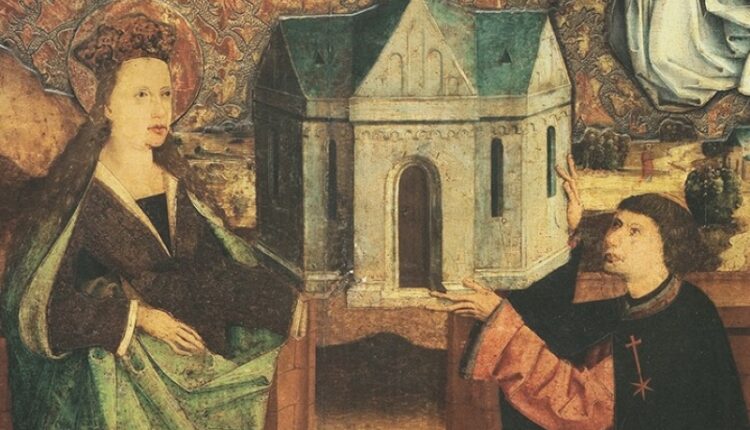 Saint of the Day for March 2, Saint Agnes of Bohemia
Saint Agnes of Bohemia's Story: Agnes had no children of her own but was certainly life-giving for all who knew her
Agnes was the daughter of Queen Constance and King Ottokar I of Bohemia
She was betrothed to the Duke of Silesia, who died three years later. As she grew up, she decided she wanted to enter the religious life.
Agnes is the name not only of the young Christian martyr but also of a king's daughter who became a disciple and friend of St Clare
There was nothing to be done: nothing her father could do, and not even the many suitors could make Agnes desist from her intention of consecrating herself for ever to the Lord.
A girl of royal lineage grows up in an atmosphere of subtle relationships and matures in turn into a capacity for decision-making and intervention.
Her valuable intercessor was therefore Pope Gregory IX who succeeded in removing all resistance from her father.
Undoubtedly, the education she received from the nuns to whom she was entrusted as a child had an influence on her choice.
Clare of Assisi was a great spiritual friend and pen-pal of Agnes
There was no need for the two to meet face to face.
The lifestyle led by Agnes and Clare, based on a monastic life, did not allow for a physical, direct relationship but the correspondence exchanges were lively and deep.
Here are some of the words with which St Clare encouraged Agnes to persevere and stick to her choice:
If with him you suffer, with him you will reign; if with him you weep, with him you will enjoy; if with him you die on the cross of tribulation, with him you will possess the heavenly abodes in the splendour of the saints, and your name will be written in the book of life
The fascination that the figure of St Clare exuded for Agnes was also represented by the fact that both of them from good and noble families had renounced everything, all material possessions.
What did St Agnes of Bohemia, daughter of the king, do for Prague?
With her father's consent, she was then in a position to use her possessions for good works, including the foundation in 1232-33 of the hospital of St Francis, which was to be run by the Order of the Crocigeri of the Red Star, also founded by her.
Then she also thought about her accommodation by entering the monastery she founded.
That would be the Poor Clares or Damianite Sisters, which she entered in 1234, aged only 34, having been born in 1200.
She contemplated the greatness of the mysteries of God in her monastery, which became populated with young companions, dying there in 1282.
It was Pope John Paul II who canonised her in 1989.
Stories such as these, even if distant in time, serve us to have some guiding trajectories for these new times ahead.
Sister Ines Carlone Daughters of Mary Missionaries
Read Also
Saint Of The Day Of 1 March: David Of Wales
Pope Francis' 10 Suggestions For Lent
Pope Francis' Message For Lent 2023
Shipwreck In Cutro (Crotone), Massacre Of Migrants: Note From CEI President Card. Matteo Zuppi
Mission Testimony: Story Of Father Omar Sotelo Aguilar, Priest And Journalist Of Denunciation In Mexico
United States, Los Angeles Auxiliary Bishop David O'Connell Killed
Pope Francis' Message For Lent 2023
Pope Francis In Africa, Mass In Congo And The Proposal Of Christians: "Boboto", Peace
Missions, Priest Wounded By Landmine In Central African Republic: Foot Amputated
DR Congo: Bomb Explodes In Church, At Least 17 Killed And 20 Injured
Africa, Bishop Laurent Dabiré: Terrorism In Saheel Threatens Peace And Paralyses Pastoral Mission
DR Congo, They Were Organising A Peace March: Two Women Kidnapped In South Kivu
International Day Against Violence Against Women, Pope Francis: "It Is A Crime That Destroys Harmony, Poetry And Beauty"
U.S., Being Missionaries While Staying At Home: Students At A Catholic School Bake Biscuits For Prisoners
Vatican, Pope Francis Writes To The Mothers Of The Plaza De Mayo: Condolences For The Death Of Hebe De Bonafini
Source