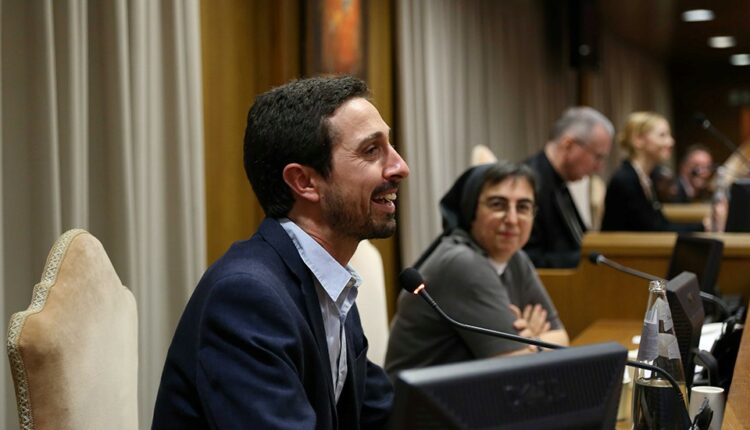 Global Catholic Environmental Network, Co-Founder Of Laudato Si' Movement Resigns: No Time For Leaderism
The leader of the Laudato Si' Movement resigns from the Global Catholic Environmental Network: Tomás Insua announced this decision as he believes it is important to broaden leadership to include more people and sensibilities
Global Catholic Environmental Network, the gesture against personalism by Tomás Insua, co-founder of Laudato Si'
The leader and co-founder of the Laudato Si' Movement, the international network of Catholic groups that has been a driving force in the global Church for faith-based responses to climate change and ecological justice, will step down as executive director at the end of this year.
Tomás Insua announced his forthcoming departure from the secretariat (central office) of the Laudato Si' Movement
a collective of over 900 member organisations worldwide, in a letter published on 18 February on the network's website.
Insua will continue to be part of the Catholic lay-led movement, albeit in other capacities.
Insua, 35, was among the co-founders of the Global Catholic Climate Movement (since renamed in 2021), which was formed months before Pope Francis published his landmark 2015 encyclical, "Laudato Si', on the care of our common home," as an effort to promote reflection and action on its ecological message among the world's 1.3 billion Catholics.
The announcement follows the annual meeting of the movement's governing council, held in January in Assisi, Italy – the first in-person meeting since the start of the COVID-19 pandemic.
"After much prayer and discernment about what this evolution means for me personally, and after many conversations with the Governing Council since 2019, the time is now ripe for my transition," he wrote in his letter.
In an interview with EarthBeat, Insua said his discussions with the Board were partly influenced by previous conversations with his mentor and former professor at the Harvard Kennedy School, Marshall Ganz, a veteran organiser who worked with Cesar Chavez in the United Farm Workers and emphasised the importance for successful movements to distribute leadership and avoid "the trap of over-reliance on a few leaders".
As Insua contemplated its future, the Laudato Si' Movement launched a synod process in July to examine its governance and leadership structures, including consideration of a June 2021 Vatican decree on term limits for church movements.
Insua said this process contributed to his feeling that the time was right to leave office.
Read Also
Lula Brings New Environmental Hope To Catholics In Brazil, But Challenges Remain
Brazil, Urban Agriculture And Ecological Management Of Organic Waste: The "Baldinhos Revolution"
COP27, African Bishops: There Is No Climate Justice Without Land Justice
World Day Of The Poor, Pope Francis Breaks Bread With 1,300 Homeless People
The Future Of The Missions: A Conference For The 4th Centenary Of Propaganda Fide
Saint Of The Day For 10 February: St. Scholastica
Saint Of The Day For February 9: San Sabino Di Canosa
Saint Of The Day For 8 February: Saint Onchu
Earthquake In Syria And Turkey, Pope Francis Prays For The Intercession Of The Virgin Mary
Earthquake In Syria And Turkey, Prayer And Church Commitment For 23 Million Human Beings
Pope Francis In Africa, Mass In Congo And The Proposal Of Christians: "Boboto", Peace
Syria, Jacques Mourad New Archbishop Of Homs
Syria Is Not Behind Us, But It Is An Open Question
Pacificism, Third Edition Of The School Of Peace: This Year's Theme "Wars And Peace On The Borders Of Europe"
Grand Imam Azhar Sheikh: We Appreciate Pope Francis' Efforts To Promote Peace And Coexistence
Source