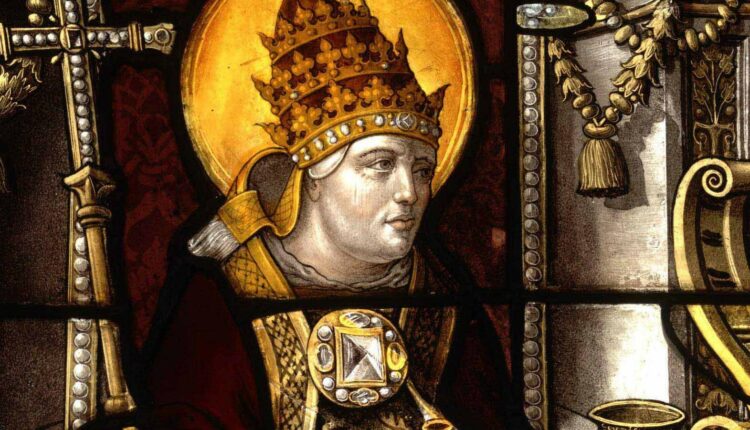 Saint of the Day, September 16: Saint Cornelius, Pope
Saint Cornelius was the pope from March 251 AD until June 253 AD when he was banished by Roman Emperor Trebonianus Gallus and died as a martyr. We celebrate his feast day on September 16 every year in the Catholic Church
Saint Cornelius, Pope History
Pope Cornelius became the pope after the martyrdom of his predecessor Pope Fabian.
Pope Fabian was killed when Roman Emperor Decius rose to power from 249 to 251 AD and started persecuting Christians.
He ordered that all Christians should denounce Christianity and make sacrifices to the pagan gods, failure to which they would face death.
Many Christians were martyred including Pope Fabian but others who feared for their lives lapsed and sacrificed to the gods.
When Pope Cornelius succeeded Pope Fabian after 14 months without a pope, a dispute arose about how the Church would deal with those who sacrificed to the pagan gods but wanted to come back to Christianity.
Pope Cornelius together with St Cyprian of Carthage were of the opinion that if the apostates were repentant and had atoned for their sins, they should be accepted back to the Church.
The opposing faction was led by a priest called Novatian who adamantly insisted that the apostates should never be accepted back to the Church even after repentance because idolatry was an unpardonable sin.
He claimed that the forgiveness for the apostates was not for the Church but should be left to God.
This dispute between Pope Cornelius and Novatian boiled over to the extent that Novatian consecrated himself as the Bishop of Rome to become the first antipope and refused to recognize Pope Cornelius.
After much lobbying around the Holy See Pope Cornelius garnered more support than Novatian and the synod acknowledged him as the rightful pope.
Novatian and his supporters were ex-communicated from the Church and the repentant apostates were allowed to rejoin the Church but after genuine penance.
Saint Cornelius, Pope Death
After Emperor Decius was killed in June 251 AD in battle, he was succeeded by the equally vicious Emperor Trebonianus Gallus.
Emperor Gallus continued with Christian persecutions and ultimately exiled Pope Cornelius to Centumcellae, Italy, where he died as a martyr in June 253 AD of hardships.
Saint Cornelius was buried in the Catacombs of Saint Callixtus
In 1849, a layman cum archeologist, found one day a small marble that read NELIUS MARTYR in the fields near Rome.
Later on, he found another marble written COR.
Because there was no martyr named Nelius, the COR and NELIUS, MARTYR made sense and this combined inscription can be found today in the Catacombs of Callixtus.
Saint Cornelius, Pope Feast Day
We commemorate the feast day of St Cornelius jointly together with that of his great friend St Cyprian of Carthage on September 16 every year in the Catholic Church.
Saint Cornelius, Pope is the Patron Saint of
Against earache
Against epilepsy
Against fever
Against twitching
Cattle
Domestic animals
Earache sufferers
Epileptics
Town of Kornelimünster, Germany
Read Also
Saint Of The Day, September 15: St. Nicomedes
Saint Of The Day, September 14: St. Notburga
Saint Of The Day, 13 September: St John Chrysostom, Bishop And Doctor Of The Church
Saint Of The Day, 12 September: Saint Guido Of Brabant
Saint Of The Day, 11 September: Saints Proto And Hyacinthus
Saint Of The Day: St Nicholas Of Tolentino
Saint Of The Day, 9 September: St. Peter Claver
Saint Of The Day, 8 September: Feast Of The Nativity Of Blessed Virgin Mary
Economy Of Francesco: Intergenerational Dialogue Will Culminate In Assisi With A Meeting With Pope Francis
The Taliban's Afghanistan: Paying The Bill For Barbarism Are Artists, Women, But Above All The Afghan People
The Courage Of Francis?: "It Is Meeting The Sultan To Tell Him: We Don't Need You"
Sister Alessandra Smerilli On 'Making Space For Courage': Analysing The Existing Economic Model And Hope In Young People
Spazio Spadoni, From 7 To 11 September The Second Edition Of The Convention: "Making Space For COURAGE"
World Day Of Prayer For The Care Of Creation, Pope Francis' Appeal For The Earth
Source