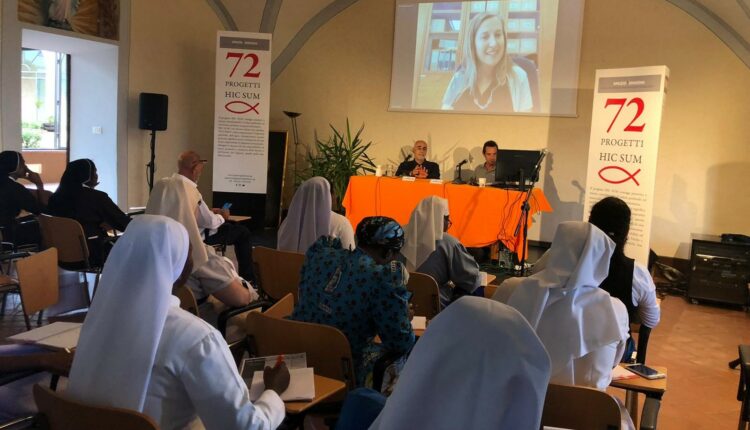 Economy of Francesco: intergenerational dialogue will culminate in Assisi with a meeting with Pope Francis
Economy of Francesco at the centre of the meeting during the convention "Making Space for Courage", being held in the convent of San Cerbone
Economy of Francesco, what is it?
Explaining this organisation, formed mainly by under-35s, is its representative, Francesca Giglio.
EoF was basically born as a heartfelt response to the missive with which Pope Francis, on 1 May 2019, summoned those in training to practise a different economy, and to disengage themselves from the prevailing market logics, as they are understood today.
A large number of young entrepreneurs, university researchers and young people from civil society responded to that call, and they organised themselves into working groups and thematic areas.
A precise objective: to change the current system and place it in an ethically viable and sharable framework.
"Behind the will to respond to this call is a spark, the desire to change these rules," Francesca explained to the audience
'EoF's desire is to breathe life back into all the nuances of the economy, and therefore agriculture, crafts and so on,' she adds.
This teamwork, this striving for an (for now) ideal model that combines work and soul, has led to a series of choral events, and even meetings with the Holy Father.
A dense and substantive dialogue, as it should be when talking about important topics.
The next one? In a couple of weeks: on 22-23-24 September more than 1,000 young people will live in Assisi, and on the morning of the 24th Pope Francis will also arrive.
But it will not be a meeting of the king with 'the court', Francesca makes it clear. EoF rejects the dynamic whereby the elderly take kindly to the young people: it will be a real intergenerational exchange, with the equal dignity of the different generations and positions.
And the Holy Father has enthusiastically accepted the invitation to this meeting, in which he will embrace the many young people who have chosen to respond to his invitation.
EoF2022 has a really busy schedule: you can read it in full by CLICKING HERE.
Spazio Spadoni will support Economy of Francesco in the 2022 event
#EoF2022 will have in Spazio Spadoni a collaborating and serving friend.
Founder Luigi Spadoni explains why: "Our meeting with these guys was very simple: we went to visit Luigino Bruni and met the EoF guys.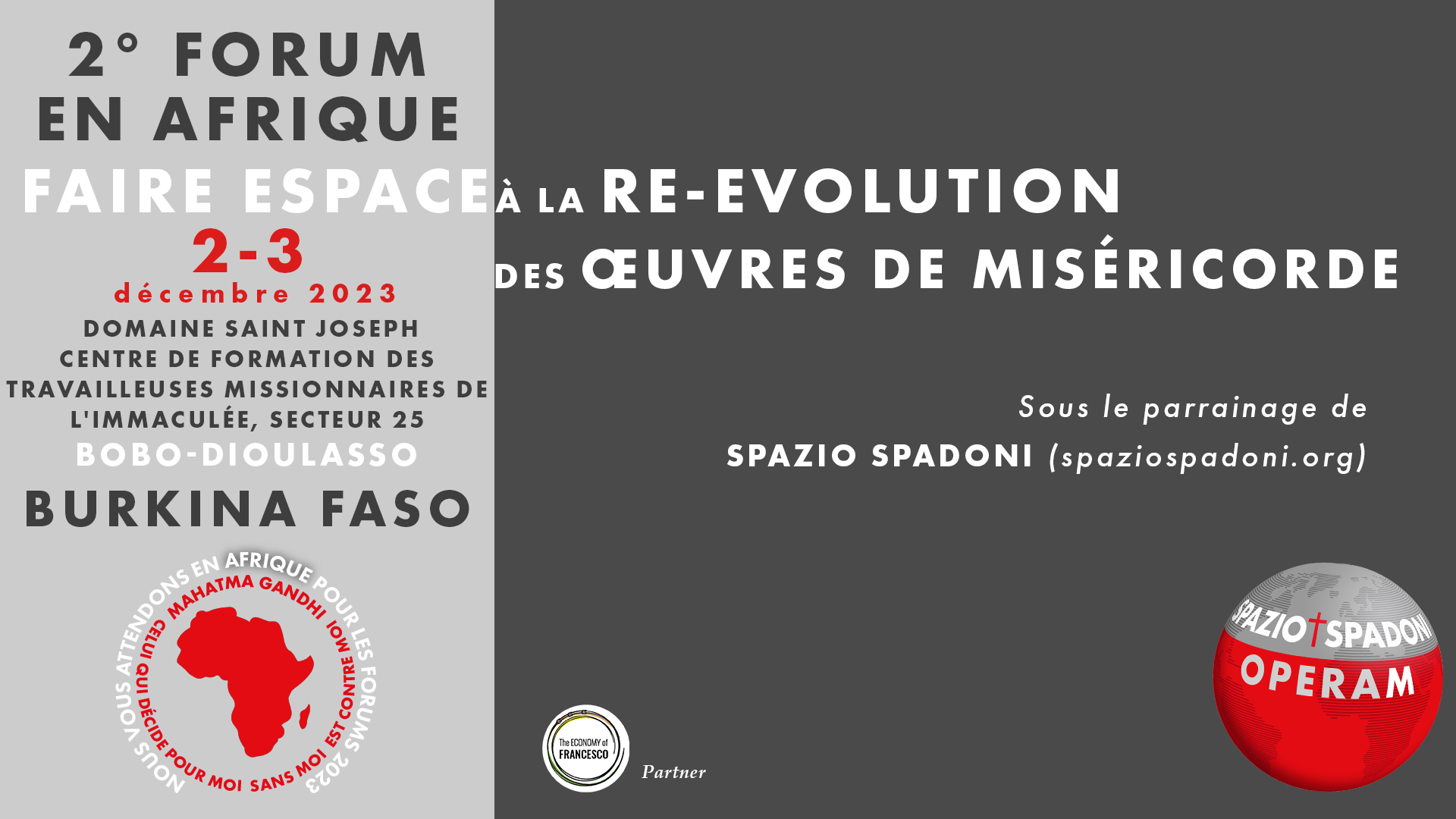 In no time at all, we identified a common strategy, which in our case consists of giving legs to their strategy.
And above all we became friends, which is a beautiful thing.
And as friends we are developing the path'.
Read Also
The Taliban's Afghanistan: Paying The Bill For Barbarism Are Artists, Women, But Above All The Afghan People
The Courage Of Francis?: "It Is Meeting The Sultan To Tell Him: We Don't Need You"
Sister Alessandra Smerilli On 'Making Space For Courage': Analysing The Existing Economic Model And Hope In Young People
Spazio Spadoni, From 7 To 11 September The Second Edition Of The Convention: "Making Space For COURAGE"
World Day Of Prayer For The Care Of Creation, Pope Francis' Appeal For The Earth
1 September, Saint Of The Day: Saint Aegidius Abbot
Ethic And Economic, A Cornell University Study On Plant-Based Beef In The US Market In The Lancet
UN Convoy Assault: Congo Government Accuses Rwandan Rebels, Who Deny It
Xaverian Missionary: In Congo, Covid Is There "But Not Visible"
Safe Places And Hot Meals, Franciscan Friars On The Front Line In Ukraine
Spazio Spadoni, Mercy That Looks At Today And Plans For Tomorrow
Source