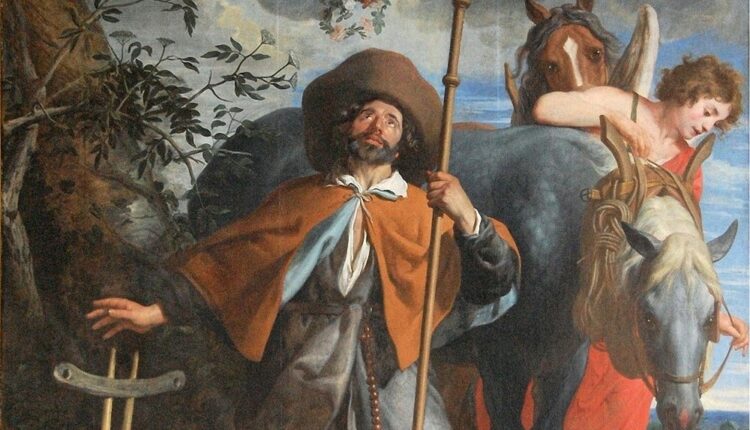 Saint of the day, 12 September: Saint Guido of Brabant
Saint Guido was born in Anderlecht, in the region of Brabant: the poverty of his family will characterise his customs and habits throughout his life
Saint Guido of Brabant, the forerunner of Saint Francis of Assisi
By many of the faithful, St Guido is considered the forerunner of St Francis. His was not a critical pauperism for its own sake, but a choice of poverty among the poor.
An adherence so faithful to Mt 6:19-34, that he was nicknamed 'the poor man of Anderlecht'.
He set off with a simple saddlebag for a pilgrimage that would last seven years, filling it with earth so as not to show his alms, and the Lord would fill it with bread.
In this way he visits the greatest sanctuaries of Christianity: he even arrives in the Holy Land, as the Poverello of Assisi would do two centuries later. On his return, passing through Rome, he meets the Dean of Anderlecht who, on the point of death, instructs him to announce the news. So Guido returns home, but arrives tired and ill and, after a short time, returns to the House of the Father. Today his remains rest in the city's Collegiate Church.
In 1112 his canonisation, a century after his return to the Father's house.
Read Also
Saint Of The Day, 11 September: Saints Proto And Hyacinthus
Saint Of The Day: St Nicholas Of Tolentino
Saint Of The Day, 9 September: St. Peter Claver
Saint Of The Day, 8 September: Feast Of The Nativity Of Blessed Virgin Mary
Economy Of Francesco: Intergenerational Dialogue Will Culminate In Assisi With A Meeting With Pope Francis
The Taliban's Afghanistan: Paying The Bill For Barbarism Are Artists, Women, But Above All The Afghan People
The Courage Of Francis?: "It Is Meeting The Sultan To Tell Him: We Don't Need You"
Sister Alessandra Smerilli On 'Making Space For Courage': Analysing The Existing Economic Model And Hope In Young People
Spazio Spadoni, From 7 To 11 September The Second Edition Of The Convention: "Making Space For COURAGE"
World Day Of Prayer For The Care Of Creation, Pope Francis' Appeal For The Earth
Saint Of The Day, 6 September: Saint Zacharius, Prophet Is Celebrated
Source