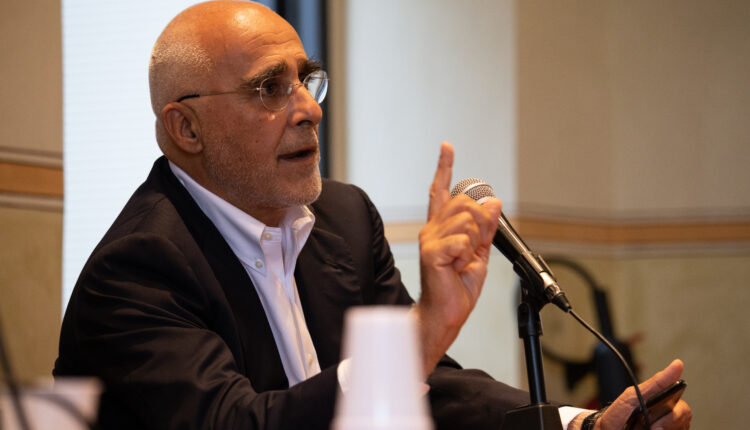 Spazio Spadoni, from 7 to 11 September the second edition of the Convention: "Making space for COURAGE"
The second edition of the Spazio Spadoni Convention will be held from 7 to 11 September 2022 at the Convent of San Cerbone (LU), where it is possible to participate in presence (registration required segreteria@spaziospadoni.org), or through live online and streaming
Spazio Spadoni: entitled "Making space for COURAGE", the event will alternate round tables, testimonies, workshop activities, musical moments and meetings with important guests from all over the world, each to talk about COURAGE
Last year's edition, edition 0 of Spazio Spadoni had RECIPROCITY as its main theme, because all SPAZIO SPADONI's actions, projects and doings start from RECIPROCITY and try to get there.
The "mission" of Spazio Spadoni is to become, operate, realise MISSIONARIETY, and to operate on those close to you you must have COURAGE for the choices, actions to be made and trials to be overcome, hence it seemed inevitable to dedicate this new edition to the theme of COURAGE.
DO YOU WANT TO KNOW MORE ABOUT THE MISSIONS IN THE WORLD? VISIT THE FONDAZIONE SPADONI BOOTH AT EMERGENCY EXPO
'Making space for COURAGE', who will attend the Spazio Spadoni convention
The opening of the Convention will be a day in which the "Economy of Francesco", of which Spazio Spadoni is the official partner, will also be present, with Sr. Alessandra Smerilli, Secretary of the Dicastery for the Service of Integral Human Development and H.E.R. Monsignor Domenico Sorrentino, Valentina Rotondi who will lead us towards the event in Assisi (22-23-24 September) dedicated to young economists and entrepreneurs and the meeting that, on that occasion, we will have with the Pope in Assisi.
Among the many names that will take part in these intense five days are H.E.R. Monsignor Lucio Adrian Ruiz, Secretary of the Dicastero per la Comunicazione; Sister Nathalie Becquart, appointed by Pope Francis as Under-Secretary to the Synod of Bishops and the first woman with voting rights in the Synod; Alessandro Mrakic, an official of the United Nations Programme and economists Stefano Zamagni and Luigino Bruni who will speak about the HIC SUM projects, the beating heart of Spazio Spadoni.
Also taking part will be the Missionary Centre of Lucca, representatives of Italian Associations and important writers, journalists and lecturers in the third sector, including Johnny Dotti and Luca Gori.
Attached is the calendar with all the appointments, also available at the following link (https://spaziospadoni.org/fare-spazio-al-coraggio/)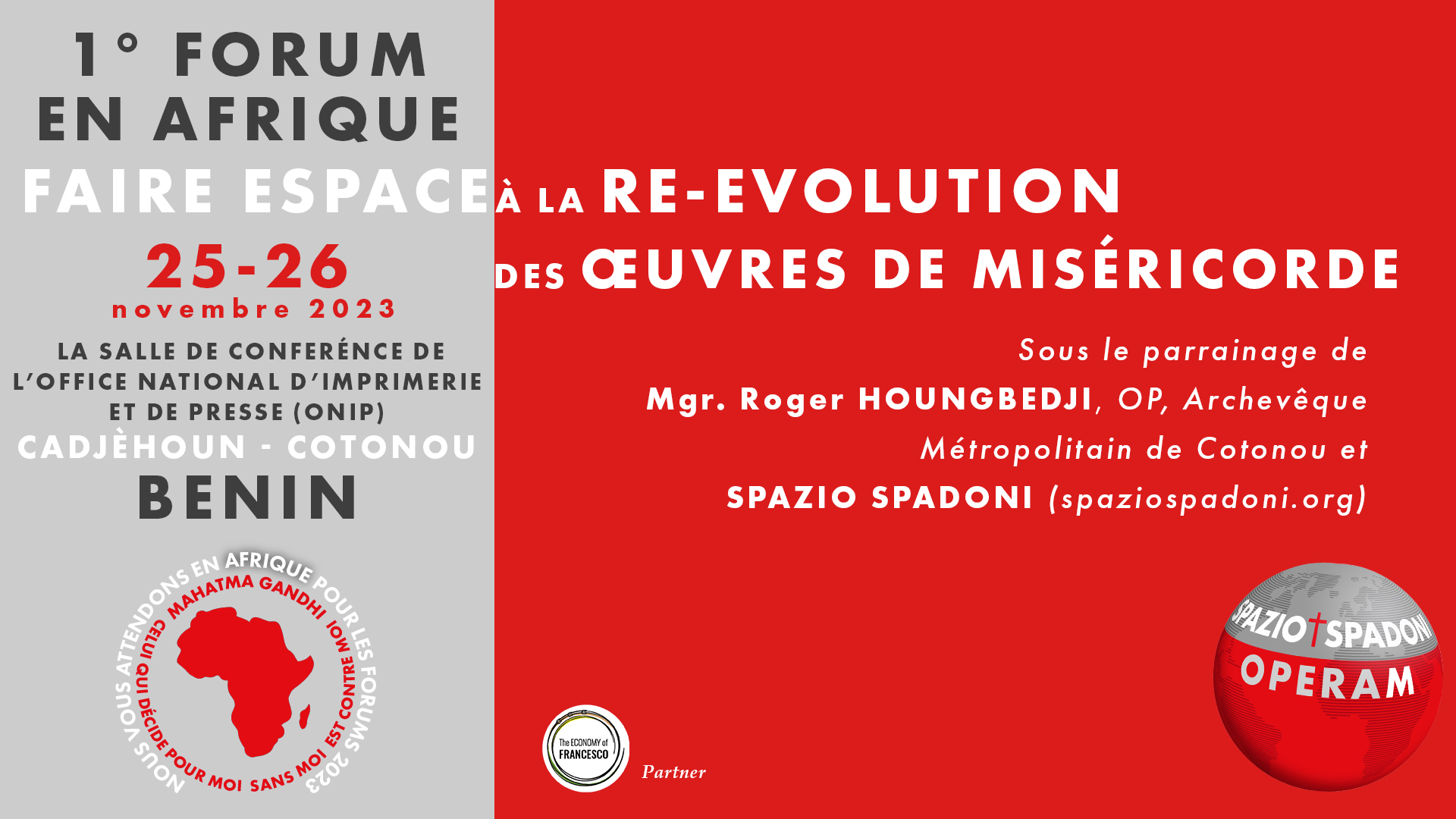 Read Also:
Spazio Spadoni, Mercy That Looks At Today And Plans For Tomorrow
World Day Of Prayer For The Care Of Creation, Pope Francis' Appeal For The Earth
1 September, Saint Of The Day: Saint Aegidius Abbot
Ethic And Economic, A Cornell University Study On Plant-Based Beef In The US Market In The Lancet
Xaverian Missionary: In Congo, Covid Is There "But Not Visible"
Safe Places And Hot Meals, Franciscan Friars On The Front Line In Ukraine
Source: