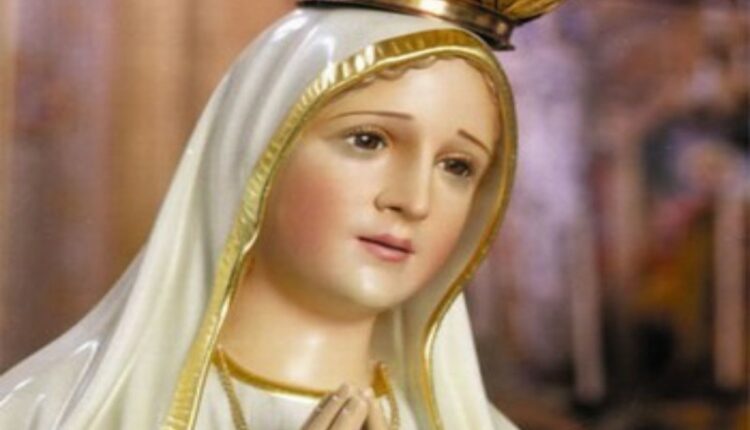 Saint Of The Day 13 May: Our Lady Of Fatima
Who does not know the story of the three Little Shepherds and the apparition of Our Lady of Fatima. But of Sister Lucy's secrets, what does the Church say?
One only has to consult the Congregation for the Doctrine of the Faith to see how delicate and cautious the Church has been about the secret of Fatima.
The revelations from the apparition of Our Lady of Fatima are certainly not unconfessable, but the instrumentalisation of information, depending on the purpose, is well known.
Being devoted to Mary and Jesus imposes on us a sense of respect and an appropriate fear of God.
The third secret of Fatima concerns relations with Russia
The scandal on the Ukrainian front is by no means the tail end of a long series of diplomatic stumbling blocks to a peace that has not even touched us.
Pope John Paul II, who is among the saints, read the third secret only after his assassination attempt, immediately feeling the need to proclaim the Act of Entrustment to Our Lady of the whole world.
Let us take these meaningful words, which still apply strongly today: "May the time of peace and freedom, the time of truth, justice and hope draw near for all.
Ours is not only a journey with Mary of Fatima of faith and hope, but above all one of co-responsibility.
A few brief reminders about the three Little Shepherds and the Fatima apparition
The three Little Shepherds are Jacinta, Francisco (the two Marto brothers) and their older cousin Lucia.
The apparitions began on 13 May 1917, three years after the First World War, and were repeated from year to year until the three visionaries were arrested.
To Our Lady of Fatima we owe the addition for each decade of these very significant words:
"O my Jesus, forgive us our sins; preserve us from the fire of hell; take all souls to heaven and succour especially those most in need of Your mercy".
This day we will all pray the rosary, certain that we will be very useful even in this way, and then thinking about how to work for good and peace in the concrete.
May Our Lady of Fatima intercede for us.
Read Also
Saint Of The Day 12 May: Saint Mary Of Campiglione
Saint Of The Day May 11: Ignazio Da Laconi
Pope Francis Gives Thanks For The Friendship Of The Coptic Orthodox Church With The Catholic Church
Monasteries Of Mount Athos, Holy Place Of The Orthodox Church
Gospel Of Sunday 07 May: John 14, 1-12
Gospel Of Sunday 23 April: Luke 24, 13-35
Gospel Of Sunday 16 April: John 20, 19-31
Gospel Of Sunday 09 April: John 20, 1-9
Gospel Of Sunday 02 April: Matthew 26, 14-27, 66
Gospel Of Sunday 26 March: John 11, 1-45
Easter 2023, It's Time For Greetings To Spazio Spadoni: "For All Christians It Represents Rebirth"
Grand Imam Azhar Sheikh: We Appreciate Pope Francis' Efforts To Promote Peace And Coexistence
Mission Lands, Pope Francis' Horror At Violence In Northern Congo
War In Ukraine, European Bishops Call For Peace: COMECE Appeal
Saint Of The Day For November 7: Saint Vincenzo Grossi
Interreligious Dialogue: 7 Korean Religious Leaders To Meet Pope Francis
War In Ukraine, Prayers For Peace In Moscow, According To Pope's Intentions
Africa, Bishop Fikremariam Hagos And Two Priests Arrested In Eritrea: The War In Tigray Continues
Assisi, The Full Speech Of Pope Francis To The Young People Of The Economy Of Francesco
Source