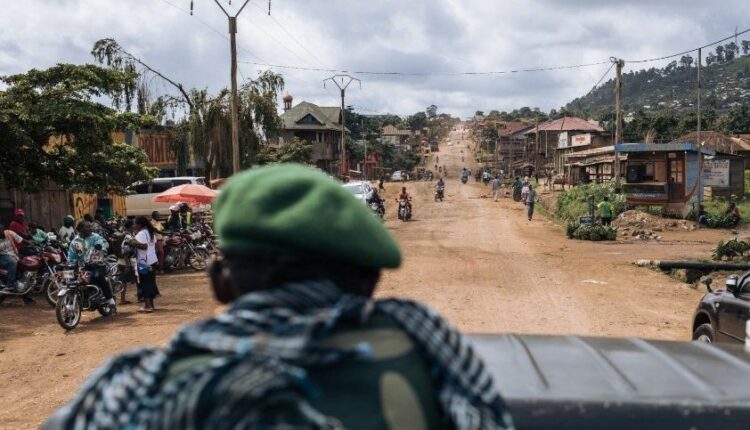 Mission Lands, Pope Francis' horror at violence in northern Congo
Congo, Francis: horrifying violence in an exhausted region. The Holy Father appeals for peace
The Democratic Republic of Congo is a land of missionary projects, also for our Spazio Spadoni. For many years, it has cyclically experienced a resurgence of conflicts and killings in some areas.
It was not so long ago that Italian ambassador Luca Attanasio, who was particularly close to the world of cooperation and solidarity, and carabiniere Vittorio Iacovacci were murdered.
Pope Francis' prayer for the victims of the attack in North Kivu (D.R. Congo)
At the end of the general audience, the Pope prayed for the victims of a dramatic attack in North Kivu that cost the lives of defenceless people in recent days, including a nun caring for the sick.
Francis' eyes and thoughts turned to the Democratic Republic of Congo, where an attack on Wednesday night claimed the lives of at least seven people, including a nun.
The raid, which took place in North Kivu and was directed against two health facilities, was allegedly launched, according to local sources, by the group Allied Democratic Forces (Adf) in the territory of Beni.
The attackers – said Norbert Muhindo, a nurse at the Maboya clinic – arrived 'around midnight'.
The gunmen – added the man whose words were reported by the newspaper 'Avvenire' – also said: 'We want war'.
Dramatic words and actions to which Francis' prayer for the victims was contrasted at the general audience.
"We witness in horror," said the Pontiff, "the events that continue to bloody the Democratic Republic of Congo
I express my firm deploration for the unacceptable assault that took place in the past few days in Maboya, in the province of North Kivu, where defenceless people were killed, including a nun working in health care.
We pray for the victims and their families, as well as for that Christian community and the inhabitants of that region who have been exhausted by violence for too long'.
It is natural to make the Holy Father's words our own and to pray that peace will return to everyone's hearts, for the good of the Congo and its inhabitants.
Read Also:
Africa, Bishop Fikremariam Hagos And Two Priests Arrested In Eritrea: The War In Tigray Continues
General Audience, Pope Francis: We All Experience Desolation, We Must Know How To Interpret It
War In Ukraine, Prayers For Peace In Moscow, According To Pope's Intentions
Assisi, The Full Speech Of Pope Francis To The Young People Of The Economy Of Francesco
Economy And Finance, Father Alex Zanotelli At The Festival Of The Mission: Rebel Through Boycott
Saint Of The Day For October 27: Saint Frumentius, Bishop, Apostle Of Ethiopia
Source: