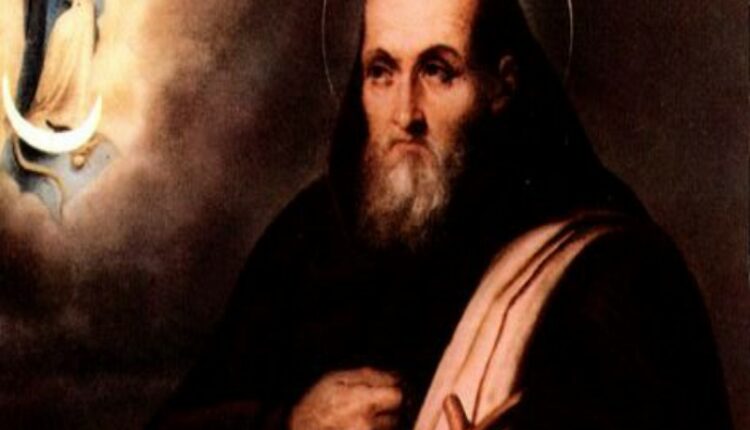 Saint of the Day May 11: Ignazio Da Laconi
A holy friar who spoke well his beautiful Sardinian dialect, much quoted by the writer Grazia Deledda: Ignazio Da Laconi
Have you ever seen a friar at a toll booth begging for alms?
Very rare.
But maybe it happened once in a lifetime.
In the order of Capuchin friars, of the Padre Pio branch which is different from other "false friends" orders, so to speak, that of "questua" is precisely a task to be assigned to a friar.
In some very ancient religious orders, the practice of collecting offers is foreseen.
And that clearly wouldn't be begging.
In any case, the blurred boundary between the ethics of society and civil life and the law of God's love brings us close to the mad.
And Ignazio Da Laconi was one of those fools who abandoned himself to God
Born Vincenzo Peis in 1701 in Laconi in the province of Nuoro.
Let's see some interesting details of his biography.
For a while the future Fra Ignazio da Laconi turned a deaf ear to the Lord
He had already made a promise of consecration between himself and God, in exchange for a grace but then he thought…
But maybe God didn't do it for this, he wasn't listening to me either!
It's what we often and willingly think in our hearts, turning a little "turn a deaf ear".
Then he had the opportunity to ask for the miracle of healing and he could not go back on his word again.
Well, then this will be God's will: that I become a Capuchin friar.
Thus the adventure of Ignazio Da Laconi began almost by sheer mad chance.
Ignazio Da Laconi consecrated himself in the Capuchin convent of Cagliari
Important people had to intervene to get him accepted because his health did not bode well.
But this handsome chap never made anyone complain, on the contrary he immediately made himself useful in roles of eminent responsibility: steward, begging officer, wool mill worker.
Always in mild, loving contact with the people of God: Ignazio Da Laconi is a figure of proximity.
In 1779 he went blind but never abandoned the rhythm of community life and its rules that he had chosen.
He died on May 11, 1781 at the age of 80, leaving an example of solid virtue.
May he intercede and continue his begging for our most miserable needs.
Read Also
Pope Francis Gives Thanks For The Friendship Of The Coptic Orthodox Church With The Catholic Church
Monasteries Of Mount Athos, Holy Place Of The Orthodox Church
Gospel Of Sunday 07 May: John 14, 1-12
Gospel Of Sunday 23 April: Luke 24, 13-35
Gospel Of Sunday 16 April: John 20, 19-31
Gospel Of Sunday 09 April: John 20, 1-9
Gospel Of Sunday 02 April: Matthew 26, 14-27, 66
Gospel Of Sunday 26 March: John 11, 1-45
Easter 2023, It's Time For Greetings To Spazio Spadoni: "For All Christians It Represents Rebirth"
Grand Imam Azhar Sheikh: We Appreciate Pope Francis' Efforts To Promote Peace And Coexistence
Mission Lands, Pope Francis' Horror At Violence In Northern Congo
War In Ukraine, European Bishops Call For Peace: COMECE Appeal
Saint Of The Day For November 7: Saint Vincenzo Grossi
Interreligious Dialogue: 7 Korean Religious Leaders To Meet Pope Francis
War In Ukraine, Prayers For Peace In Moscow, According To Pope's Intentions
Africa, Bishop Fikremariam Hagos And Two Priests Arrested In Eritrea: The War In Tigray Continues
Assisi, The Full Speech Of Pope Francis To The Young People Of The Economy Of Francesco
Source