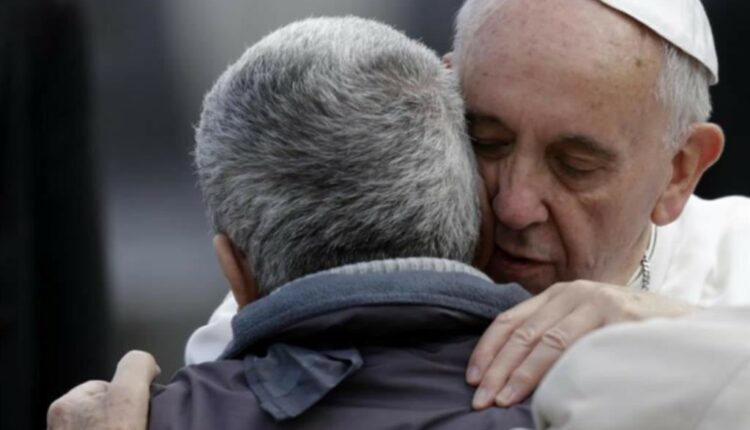 VI World Day of the Poor: initiatives presented on 13 November
Next Sunday will be celebrated the VI World Day of the Poor, the Holy See has announced the initiatives linked to this appointment
World Day of the Poor, the moment of reflection desired by Pope Francis
This Day was established in 2017 at the behest of Pope Francis, and is intended to be a moment of reflection by the Church on the condition of the most fragile human beings in difficulty.
Promoting the initiatives will be the Dicastery for Evangelisation, which has planned a wide range of actions, ranging from free medical examinations, to the delivery of food, passing through the payment of bills.
On Sunday, the Mass that Pope Francis will celebrate in St Peter's will be dedicated to this Day.
The intentions of the World Day of the Poor
To urge the Church to "go out" from its walls to encounter poverty in the multiple meanings in which it manifests itself in today's world: this is the basic objective of the World Day of the Poor strongly desired by Pope Francis.
The initiative is now in its sixth edition and the theme chosen by the Pope for this year comes from the words of the Apostle Paul to the first Christians in Corinth: "Jesus Christ became poor for you". (Cor. 2:8-9).
The motto, reads the press release of the Dicastery for Evangelisation released today, was made known through Pope Francis' Message last 13 June, the feast of St. Anthony of Padua, and like every year, the Section for Fundamental Questions of Evangelisation in the World of the Dicastery itself, charged by the Pontiff to promote the event, has organised several initiatives in the Vatican and in Rome that will be carried out in the week leading up to the Day, between 7 and 13 November.
Read Also:
Pacificism, Third Edition Of The School Of Peace: This Year's Theme "Wars And Peace On The Borders Of Europe"
Grand Imam Azhar Sheikh: We Appreciate Pope Francis' Efforts To Promote Peace And Coexistence
COP27, Religious Leaders Highlight Correlation Between Climate Change And Humanitarian Crises
Mission Lands, Pope Francis' Horror At Violence In Northern Congo
War In Ukraine, European Bishops Call For Peace: COMECE Appeal
Saint Of The Day For November 7: Saint Vincenzo Grossi
Interreligious Dialogue: 7 Korean Religious Leaders To Meet Pope Francis
War In Ukraine, Prayers For Peace In Moscow, According To Pope's Intentions
Africa, Bishop Fikremariam Hagos And Two Priests Arrested In Eritrea: The War In Tigray Continues
Assisi, The Full Speech Of Pope Francis To The Young People Of The Economy Of Francesco
War In Ukraine, Pope Francis Welcomes Archbishop Sviatoslav Shevchuk: A Fragment Of A Russian Mine As A Gift
Source: