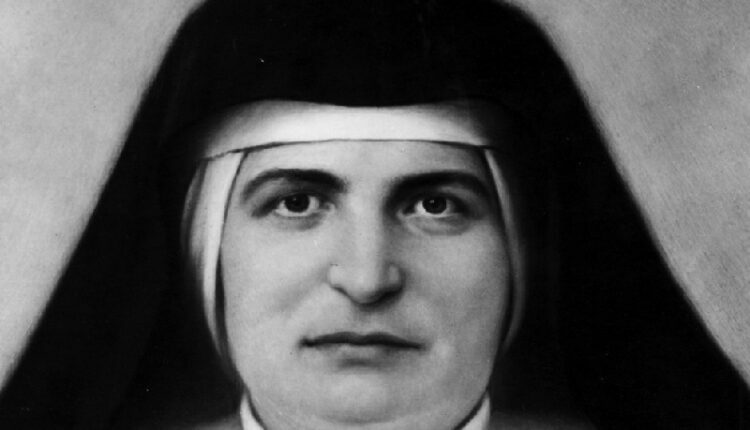 Saint Of The Day on 26 March: Blessed Magdalene Morano
Among the list of Salesian names stands out the educator and religious Magdalene Morano, whose work certainly did not go unnoticed
Maddalena Morano lived a life that educated her to constant and unceasing sacrifice.
She soon found herself in disgrace and orphaned by her father, but was not discouraged and became her mother's little angel.
Magdalene Morano as weaver showed a generous nature
It is little things that make us saints in the eyes of others and one of them is certainly the sense of duty.
Maddalena Morano's intellectual ambitions were impressive, but she knew how to renounce the superfluous.
The benefactor was a priest who paid for Maddalena Morano's studies.
After a while, studying and graduating as an educator, she began to feel a vocation.
Magdalene Morano's providential meeting with Don Bosco
Given the strenuous sacrifices, the girl felt the initial desire to become a nun, but Don John Bosco pulled the water to his mill, as they say.
And so Magdalena Morano became a Salesian, continuing to work for the education of the younger generation.
Together with co-founder Mazzarella, she devoted herself heart and soul to the education of tomorrow's new generations.
She was a great sower, attracting numerous vocations.
Devoted to St Mary Help of Christians and St Joseph, she died esteemed by all the people of Italy she visited, reconciling teaching and pastoral work.
Bravo then to Don Bosco for not letting her slip through his fingers: an incomparable flair that brought great good to the girls.
Read Also
Saint Of The Day For March 25: Annunciation Of The Lord
Saint Of The Day For March 24: Saint Oscar Arnulfo Romero
Saint Of The Day For March 20: Saint Salvator Of Horta
Gospel Of Sunday 19 March: John 9, 1-41
Saint Of The Day 19 March: Saint Joseph
Rosolini, A Grand Gala To Celebrate The Volunteers Of The Misericordie And To Salute The Sisters Of Hic Sum
Gospel Of Sunday 12 March: John 4, 5-42
Gospel Of Sunday, 5 March: Matthew 17, 1-13
Gospel Of Sunday, Feb. 26: Matthew 4:1-11
Gospel Of Sunday February 19: Matthew 5, 38-48
Gospel Of Sunday February, 12: Matthew 5, 17-37
Mission Testimony: Story Of Father Omar Sotelo Aguilar, Priest And Journalist Of Denunciation In Mexico
Pope Francis' 10 Suggestions For Lent
Pope Francis' Message For Lent 2023
Shipwreck In Cutro (Crotone), Massacre Of Migrants: Note From CEI President Card. Matteo Zuppi
Pope Francis In Africa, Mass In Congo And The Proposal Of Christians: "Boboto", Peace
Figlie Di Maria Missionarie In Celebration: First Indian Sister
Haiti: Still No News Of Father Jean-Yves, The Claretian Missionary Abducted On 10 March
Sister Angelita Jacobe: The Work Of Mercy I Found In Spadoni Space
Loppiano, Sister Esperance Nyirasafari: "My Stay In Italy"
Source