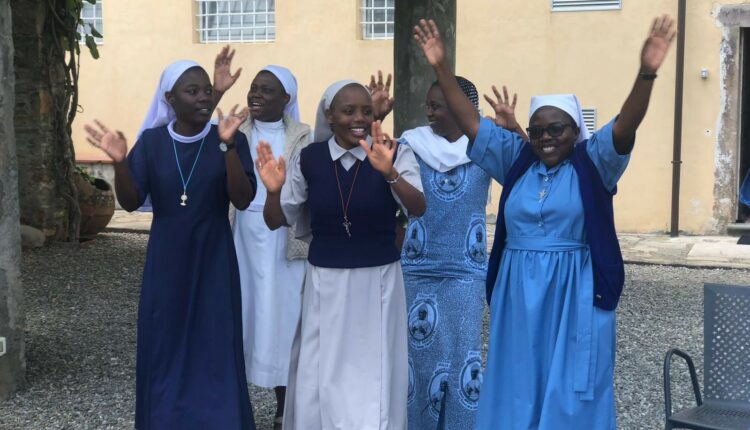 Sister Giovanna Chemeli's Testimony: "Spazio Spadoni… A Space For Me Too!"
Sister Giovanna Chemeli, from the Congregation of the Sisters of St. Joseph in the diocese of Mombasa Kenya, wanted to give us this beautiful testimony
Sister Giovanna's testimony: from the parish kindergarten to the project HIC SUM
"In the year 2019 I came to Italy to help out in a parish kindergarten near Udine and in catechesis together with my two other sisters.
In August 2021, I returned to Kenya, for a family visit, and on that occasion, I had a meeting with our Mother General who asked me if, on returning to Italy, I could participate in the HIC SUM project promoted by Spazio Spadoni.
Our Mother, who had got to know SPAZIO SPADONI through a lady from Tanzania named Selina, immediately thought it was a good opportunity and gave my phone number to the secretary of Spazio Spadoni, Selene Pera, who then in October, after my return to Italy, kindly contacted me.
Subsequently, in January 2022, I had the grace to go to Lucca to meet the founder of this organisation, Luigi Spadoni, and the secretary Selene Pera; they welcomed me warmly and we talked about the project HIC SUM and the social enterprise that I hope will soon be born when I return to Kenya.
In Spazio Spadoni, I found, a place for me too, to create and experience real relationships, a place to meet and grow with many people and many cultures.
I said my "Here I am", immediately starting my formation in Apulia, in the Misericordia of Orta Nova for a month.
At the beginning of the formation, I was very worried, because I had to go far from my community and I understood little of the Italian language, but thanks to God, I got along very well, because the formation was made up not only of words, but above all of witness.
In that Misericordia, I learnt so many new things, especially from the young volunteers whom I saw doing free service with joy and love.
In addition, I found there a sister from Congo.
She had already been doing training for a few months as part of the project HIC SUM and slowly helped me with what she had learnt.
For a fortnight, I was also at the Misericordia in Monte S. Savino.
I had the same experience of the volunteers' free service, starting with the little things, but done with care and dedication. In the latter, I was with several sisters from different congregations and from different countries for the same technical and specific training on breeding, and we all felt like sisters in a big family, the Spazio Spadoni family, and we still feel this way today, even though many sisters have already returned to their respective countries.
In September 2022, I attended the "Making Space for Courage" Convention held in Lucca together with many other people and it was a wonderful experience.
During the Convention, I gained so much knowledge, especially about the Spiritual and Corporal Works of Mercy, and the need to have the courage to practise them and teach them to those who do not know them.
From 1 to 10 February 2023 at the Convent of San Cerbone where Spazio Spadoni is located, together with other sisters from English-speaking countries, I participated in further training in English on the 14 Works of Mercy, but also on many other subjects that will be useful to me, especially in the management of the social enterprise that I will develop on my return to Kenya.
At the end of the training period we received the mandate as AMBASSADORS OF THE WORKS OF MERCY around the world.
I welcomed all these experiences with joy. I sincerely thank our Luigi Spadoni, a man with a big heart, for having founded a SPAZIO designed for us and for all the good he has done us and continues to do us.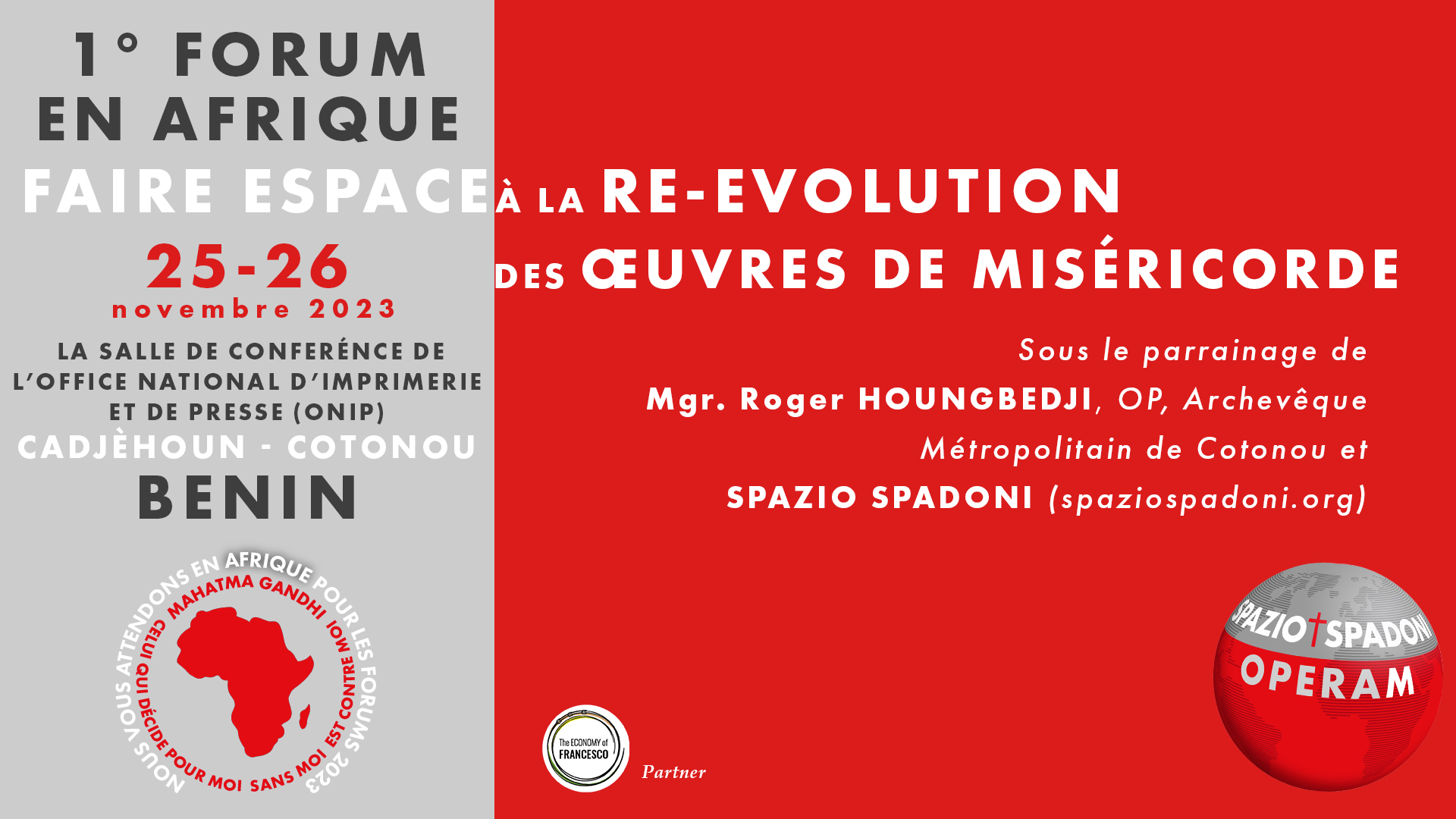 I also thank the secretary, Selene Pera, for her presence in Spazio Spadoni and for all the service offered to us always with a smile and kindness.
For me, San Cerbone has become my second home and I hope to be able to return there again; I pray that Spazio Spadoni can grow more and more.
May God keep us!
Sister Joan Chemeli
Sister Giovanna Chemeli's Testimony: "Spazio Spadoni… A Space For Me Too!"
Prev
1 of 6
Next
Read Also
Saint Of The Day For March 31: Saint Stephen Of Mar Saba
From Italy To Benin: Sister Beatrice Presents Spazio Spadoni And The Works Of Mercy
Rosolini, A Grand Gala To Celebrate The Volunteers Of The Misericordie And To Salute The Sisters Of Hic Sum
Mission Testimony: Story Of Father Omar Sotelo Aguilar, Priest And Journalist Of Denunciation In Mexico
Pope Francis' 10 Suggestions For Lent
Pope Francis' Message For Lent 2023
Shipwreck In Cutro (Crotone), Massacre Of Migrants: Note From CEI President Card. Matteo Zuppi
Pope Francis In Africa, Mass In Congo And The Proposal Of Christians: "Boboto", Peace
Saint Of The Day March 28: Joseph Sebastian Pelczar
Saint Of The Day On 27 March: Saint Rupert
Gospel Of Sunday 26 March: John 11, 1-45
Source