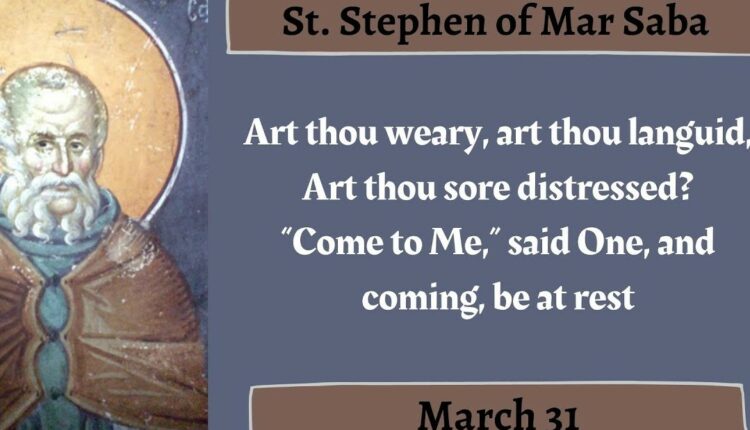 Saint of the Day for March 31: Saint Stephen of Mar Saba
Saint Stephen of Mar Saba's Story: a "do not disturb" sign helped today's saint find holiness and peace
Stephen of Mar Saba was the nephew of Saint John Damascene, who introduced the young boy to monastic life beginning at age 10
When he reached 24, Stephen served the community in a variety of ways, including guest master.
After some time he asked permission to live a hermit's life.
The answer from the abbot was yes and no: Stephen could follow his preferred lifestyle during the week, but on weekends he was to offer his skills as a counselor.
Stephen placed a note on the door of his cell: "Forgive me, Fathers, in the name of the Lord, but please do not disturb me except on Saturdays and Sundays."
Despite his calling to prayer and quiet, Stephen displayed uncanny skills with people and was a valued spiritual guide
His biographer and disciple wrote about Stephen: "Whatever help, spiritual or material, he was asked to give, he gave.
He received and honored all with the same kindness.
He possessed nothing and lacked nothing. In total poverty he possessed all things."
Stephen died in 794.
Read Also
Saint Of The Day For March 30: Saint Peter Regalado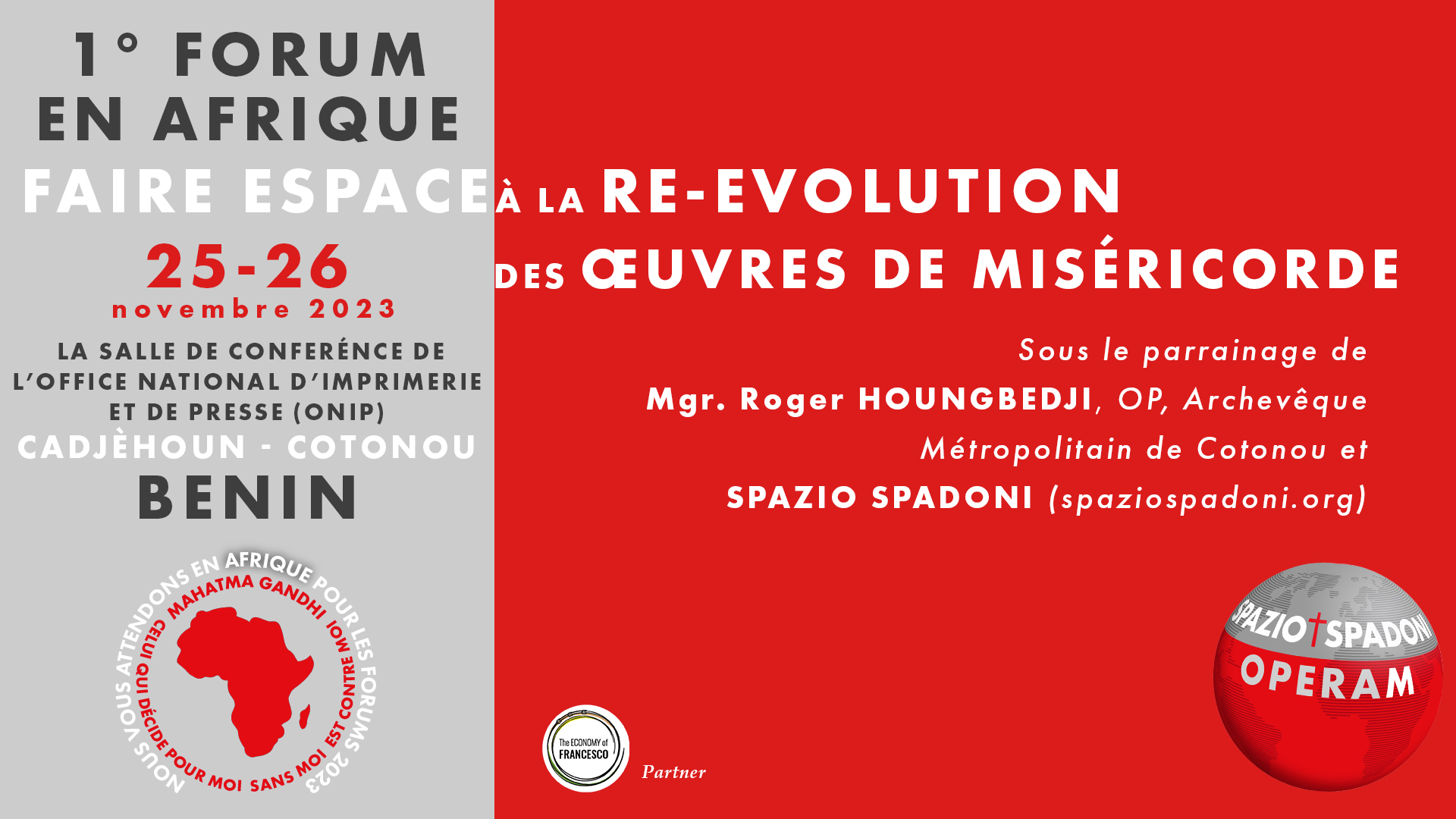 Saint Of The Day 29 March: Bertoldo Del Monte Carmelo
Central African Republic: Peace Impossible?
From Italy To Benin: Sister Beatrice Presents Spazio Spadoni And The Works Of Mercy
Rosolini, A Grand Gala To Celebrate The Volunteers Of The Misericordie And To Salute The Sisters Of Hic Sum
Mission Testimony: Story Of Father Omar Sotelo Aguilar, Priest And Journalist Of Denunciation In Mexico
Pope Francis' 10 Suggestions For Lent
Pope Francis' Message For Lent 2023
Shipwreck In Cutro (Crotone), Massacre Of Migrants: Note From CEI President Card. Matteo Zuppi
Pope Francis In Africa, Mass In Congo And The Proposal Of Christians: "Boboto", Peace
Saint Of The Day March 28: Joseph Sebastian Pelczar
Saint Of The Day On 27 March: Saint Rupert
Gospel Of Sunday 26 March: John 11, 1-45
Source