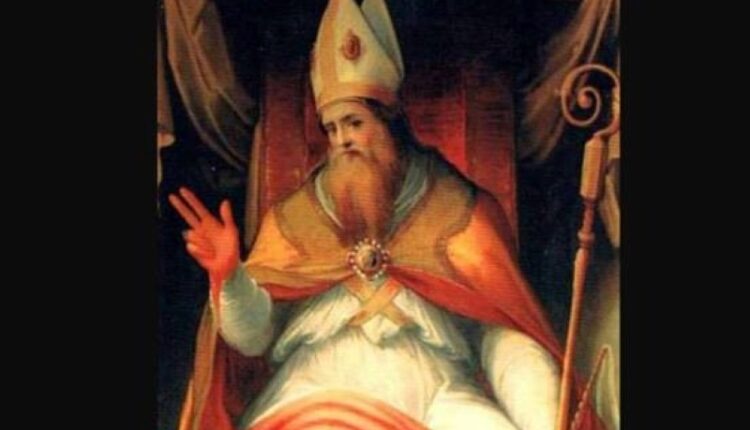 Saint of the Day for April 18: Saint Galdino, archbishop of Milan and cardinal
Saint Galdino was a Cardinal Archbishop of Milan in the 12th century. From the data we have, we know that he was of a noble family – Valvassori della Sala-
He appears as chancellor in a charter signed by him in 1138, and archdeacon in a document of 1160.
His was a period marked by the struggle of the communes against Federico I Barbarossa, who opposed the legitimate Pope Alexander III (1159-1181 ) three antipopes: Victor IV, Paschal III, Callistus III.
The opposition of the archbishop of Milan, Oberto da Pirovano (1146-66), towards Barbarossa was such that it cost him his exile and the destruction of Milan (1162). He died in Benevento on March 27, 1166.
Worried about the situation in Milan and the fact that Barbarossa was imposing one of his men as Bishop of the diocese, in December 1165 Pope Alexander III summoned Galdino to consecrate him Bishop and, for the first time for Milan, create him Cardinal.
Galdino, Cardinal of Milan
Returning to Milan on 5 September 1167, Galdino followed the pontifical indications, giving full support to the Lombard League of Municipalities, established in Pontida, and favored the foundation of Alessandria in 1168, in homage to Pope Alexander III, to stop Barbarossa.
He reorganized the diocese, deposed the bishops who supported the antipopes and contributed to the reconstruction of the city.
Always attentive to the poor, he organized the distribution of loaves (later called loaves of San Galdino) and undertook to visit the diocese to support the clergy and the faithful in the face of widespread heresies.
On April 18, 1176, while he was in the church of Santa Tecla in the act of preaching against the heretics, he was seized with an illness, and died.
He is buried in the Milan Cathedral.
Read Also
The Novices Of The Misericordia Of Lucca And Versilia Presented: Spazio Spadoni Supports And Accompanies The Journey
Volunteering In Congo? It's Possible! Sister Jacqueline's Experience Testifies To This
Saint Of The Day For April 17: Saint Benedict Joseph Labre
Gospel Of Sunday 16 April: John 20, 19-31
Easter 2023, It's Time For Greetings To Spazio Spadoni: "For All Christians It Represents Rebirth"
Sister Giovanna Chemeli's Testimony: "Spazio Spadoni… A Space For Me Too!"
From Italy To Benin: Sister Beatrice Presents Spazio Spadoni And The Works Of Mercy
Rosolini, A Grand Gala To Celebrate The Volunteers Of The Misericordie And To Salute The Sisters Of Hic Sum
Mission Testimony: Story Of Father Omar Sotelo Aguilar, Priest And Journalist Of Denunciation In Mexico
Pope Francis' 10 Suggestions For Lent
Pope Francis' Message For Lent 2023
Shipwreck In Cutro (Crotone), Massacre Of Migrants: Note From CEI President Card. Matteo Zuppi
Pope Francis In Africa, Mass In Congo And The Proposal Of Christians: "Boboto", Peace
Saint Of The Day March 28: Joseph Sebastian Pelczar
Saint Of The Day On 27 March: Saint Rupert
Gospel Of Sunday 26 March: John 11, 1-45
Source