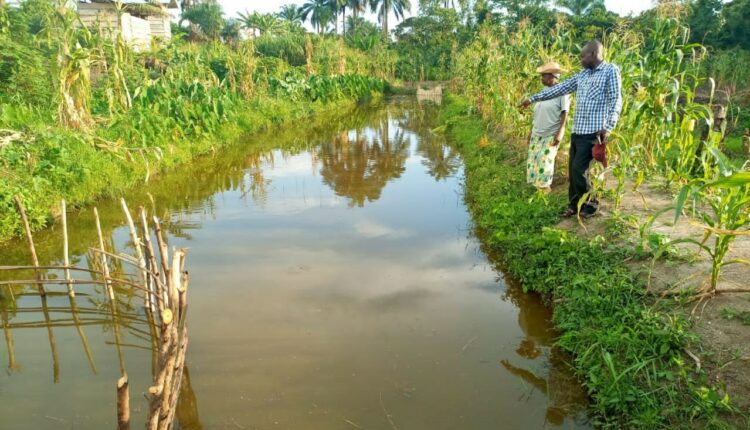 Fish farming in the Congo: Sister Elisabeth Kpokpolo from the Congregation of the Little Sisters of Evangelization tells us about it
This article on fish farming actually tells about a project that is being carried out in Cité Durunga, Territory of Wamba, Province of Haut-Uélé, in the Democratic Republic of Congo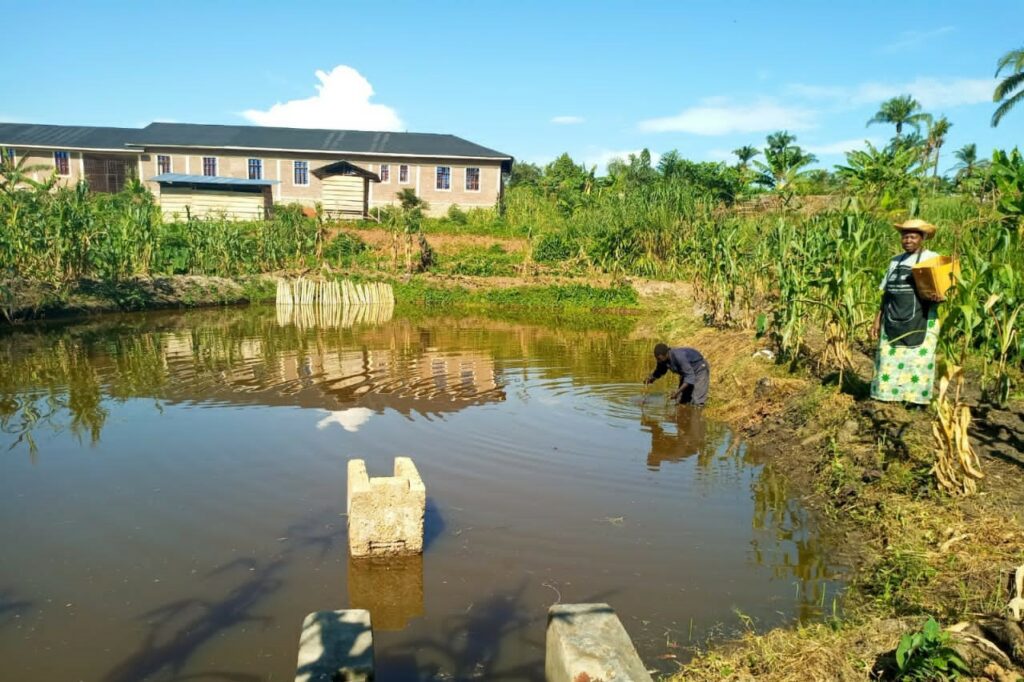 Wamba, is a territory located in the eastern part of the Democratic Republic of the Congo, whose surface is 10,305 km2, with an estimated population of about 646,253 inhabitants and the Cité Durunga itself estimates its population at about 61,000 inhabitants.
This fish farming project is initiated by the Congregation of the Little Sisters of Evangelization (PSE), under the direction of Sister Elisabeth Kpokpolo thanks to the significant financial support of Spazio Spadoni, an Italian organization that promotes the works of mercy, which we thank in passing for having carried out the dream of exploiting the fishponds.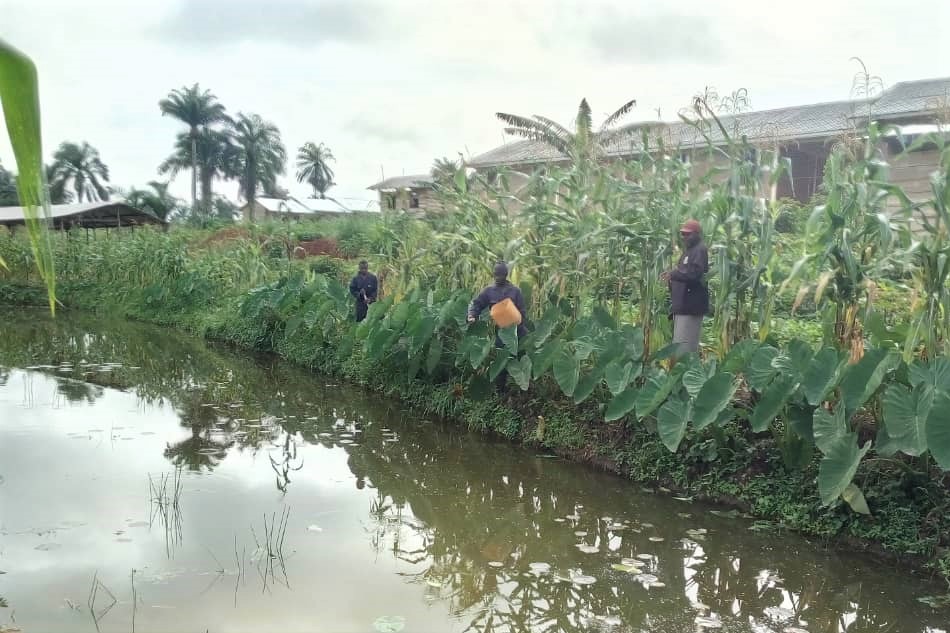 What drives this fish farming project?
Based on the history of this sector of activity in and around Cité Durunga, it appears that this entity had good fishponds more than two decades ago and that since then those ponds have since been abandoned by their managers.
The congregation of the Little Sisters of Evangelization has set itself the goal of relaunching this activity to contribute even a little to the development of the environment and the fight against malnutrition accentuated by the shortage of protein foods in the central market of Wamba.
As for the consumption of fish in the aforementioned city and its surroundings, the population only eats fish caught by artisans in rivers, with a high level of uncertainty, because it sometimes happens that artisanal fishermen produce nothing.
Even if there is artisanal production, there is no point of sale for the community.
In these conditions, the sale of fish takes place along the roads, with the applicants having a low probability of meeting the fishmongers.
Thus, the management of a fish farm by the sisters of Wamba, will be beneficial to regularly supply the market of the city of Durunga and its surroundings with quality fresh fish.
The latter, it must be said, is currently a luxury food, reserved only for the category of people with a high income.
In the future, the sisters wish to offer a high-quality meal to the poor of their neighborhood as well: they believe that God's Mercy must manifest itself in the little things around them.
Fish is a food that everyone likes: it is in fact rich in animal proteins, which family members need to promote health.
In conclusion, the production of this article is part of raising awareness and awareness of our populations to support this fish farming project in Wamba, which remains an important investment in the agro-pastoral sector.
Therefore we encourage the sisters to move forward for the greater good of our environment.
In this way, in a few months, the Wamba market will be able to regularly stock up on fresh and better quality fish.
Time will tell.
By Patrick Ambaiso Sengina and Sister Elisabeth Kpokpolo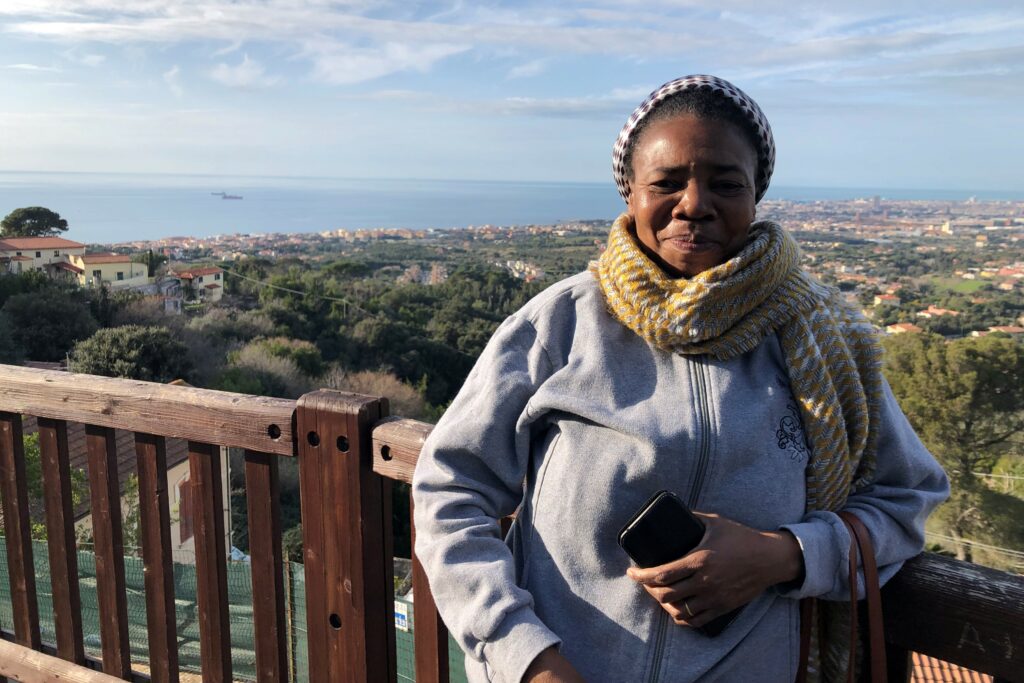 Read Also
My Mission As Ambassador Of The Works Of Mercy In Spazio Spadoni
Congo, The Right To Drinking Water And The Well In The Village Of Magambe-Isiro
DRC, Hope Is Reborn In Kisangani With The Regeneration Of A Fish Farm
Volunteering In Congo? It's Possible! Sister Jacqueline's Experience Testifies To This
The Novices Of The Misericordia Of Lucca And Versilia Presented: Spazio Spadoni Supports And Accompanies The Journey
Gospel Of Sunday 16 April: John 20, 19-31
Easter 2023, It's Time For Greetings To Spazio Spadoni: "For All Christians It Represents Rebirth"
Sister Giovanna Chemeli's Testimony: "Spazio Spadoni… A Space For Me Too!"
From Italy To Benin: Sister Beatrice Presents Spazio Spadoni And The Works Of Mercy
Rosolini, A Grand Gala To Celebrate The Volunteers Of The Misericordie And To Salute The Sisters Of Hic Sum
Mission Testimony: Story Of Father Omar Sotelo Aguilar, Priest And Journalist Of Denunciation In Mexico
Shipwreck In Cutro (Crotone), Massacre Of Migrants: Note From CEI President Card. Matteo Zuppi
Pope Francis In Africa, Mass In Congo And The Proposal Of Christians: "Boboto", Peace
Source