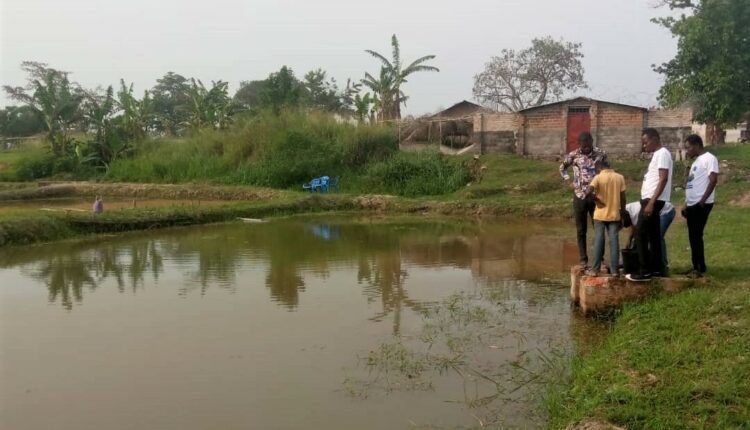 DRC, Hope is Reborn in Kisangani with the Regeneration of a Fish Farm
Aquaculture and fish farming as a solution to the growing need for human protein: in Kisangani (DRC), a Hic Sum PROGETTI regenerates a fish farm site and helps the JAMAA Health Centre run by the Sisters of the Holy Family to fight food insecurity
Talking to us about it is Rodrigue Bidubula, one of the protagonists of this beautiful initiative, who started his own narration IN THIS ARTICLE.
Aquaculture and fish farming fight food insecurity in Kisangani: here's how
Located in the northeast of the country, Kisangani is the capital city of Tshopo Province and the third largest city of DRC.
Kisangani region (0° 31›N, 25° 11'E) is situated at an average altitude of 428 m, and an estimated population of 1.3 million inhabiting an area of about 1900 km²(INS, 2009).
It has six urban municipalities including five on the right bank of Congo River and another one on the left bank of the same river.
The situation of Kisangani near the equator gives him an equatorial continental climate.
Many potential aquaculture sites remain unexploited in Kisangani, while many aquaculture sites are now abandoned and aquaculture production is now very low.
Fish is acknowledged as a major nutrient-dense animal source food for a significant proportion of the nutritionally vulnerable people, overshadowing that of most of terrestrial animal foods (Béné et al., 2016).
Responsible investment in aquaculture as declares FAO in the achievement of the United Nations Development Goals (SDGs), needs a support to ensure the longevity of this sectors in term of environmental, social, and governance; that look beyond short-term financial returns on investment and focus on long-term benefits and sustainability.
African Continent to reach SDGs aims particularly in fighting chronic food insecurity and overcoming pervasive poverty.
The rule of public and private sector investment is to secure multiple supplies of fish and other aquatic foods from aquaculture.
Currently, many actors in social business like Association, Caritas, Religious communities, propose to revive fish farming and gardening activities with local women and youth to support households.
Fish farming is still generally perceived as an activity of the poor, unable to develop beyond the subsistence level and far from offering professional opportunities, and its development is also limited by the weakness of institutional capacities support and extension services in place.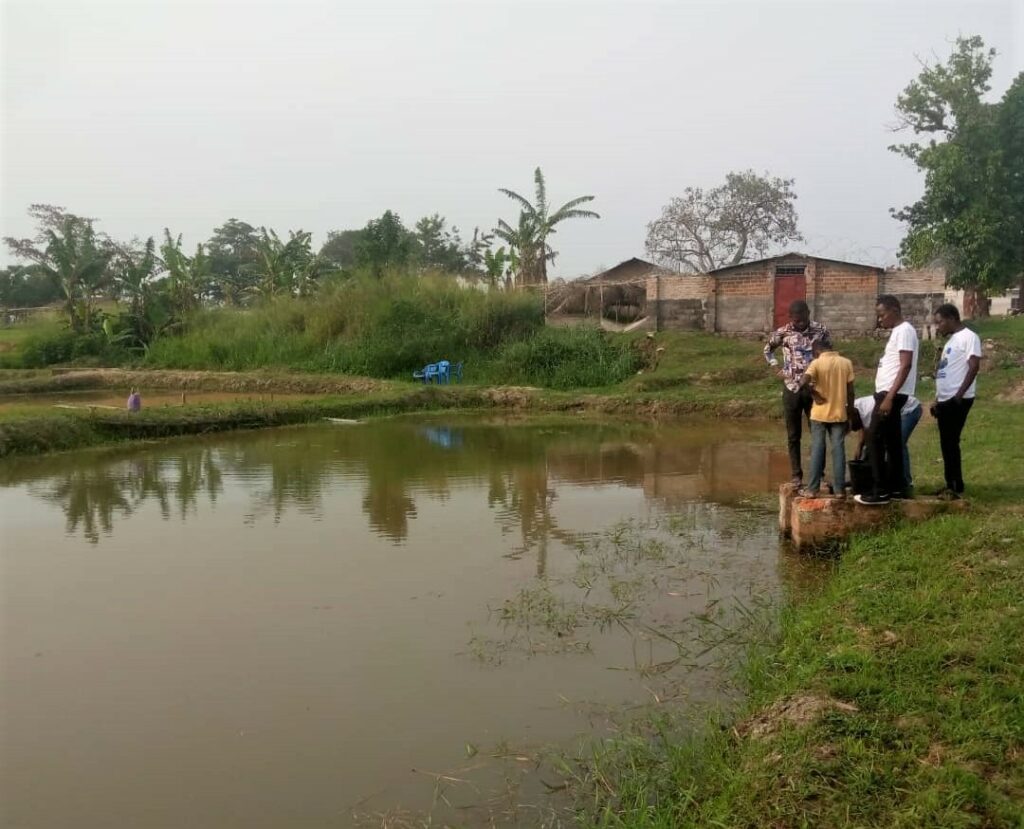 Kisangani, the JAMAA Health Centre, run by the Sisters of the Holy Family, has food insecurity in households where children under 5 years of age are malnourished
During 2017, the health center received more than 50 malnourished children, but due to a lack of resources, their care was reduced to twice a week for 15 children in a severe situation.
The persistence of growing poverty among the population, which results in the abandonment of many children by grandmothers, malnourished children, unwanted births among many girls, many poor pupils excluded from the schooling process for lack of minimum school inputs, and vulnerable groups no longer being a popular concern.
Read Also
Saint Of The Day For April 19: Saint Leo IX, Pope
Volunteering In Congo? It's Possible! Sister Jacqueline's Experience Testifies To This
The Novices Of The Misericordia Of Lucca And Versilia Presented: Spazio Spadoni Supports And Accompanies The Journey
Gospel Of Sunday 16 April: John 20, 19-31
Easter 2023, It's Time For Greetings To Spazio Spadoni: "For All Christians It Represents Rebirth"
Sister Giovanna Chemeli's Testimony: "Spazio Spadoni… A Space For Me Too!"
From Italy To Benin: Sister Beatrice Presents Spazio Spadoni And The Works Of Mercy
Rosolini, A Grand Gala To Celebrate The Volunteers Of The Misericordie And To Salute The Sisters Of Hic Sum
Mission Testimony: Story Of Father Omar Sotelo Aguilar, Priest And Journalist Of Denunciation In Mexico
Shipwreck In Cutro (Crotone), Massacre Of Migrants: Note From CEI President Card. Matteo Zuppi
Pope Francis In Africa, Mass In Congo And The Proposal Of Christians: "Boboto", Peace
Source