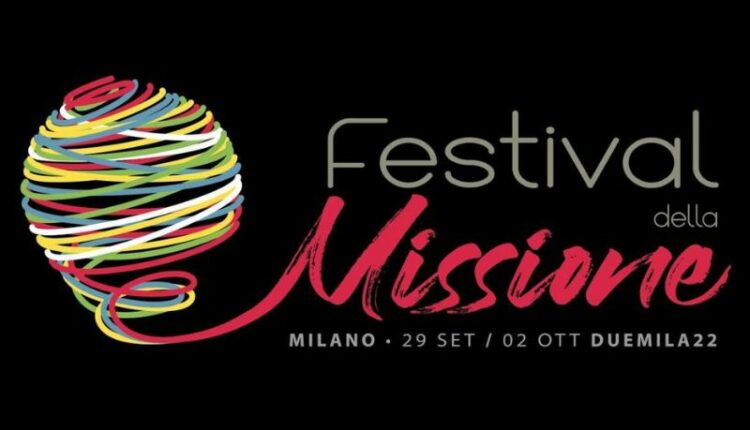 The Festival della Missione ("Festival of the Mission") kicks off today, and will last until Sunday 2 October: in Milan they will talk about missionary action in the world
Festival della Missione, when and how
The epicentre of this event will be the Colonne di San Lorenzo, but it will also unfold in other areas of Milan.
AT THIS LINK YOU CAN VISIT THE COMPLETE PROGRAMME OF THE EVENT
The missionary realities operating in the world involve more than 7 thousand people, including 4 thousand priests and nuns and 3 thousand lay people.
They live a dimension that is very far removed from the one to which we westerners, living in rich areas of the planet, are accustomed.
Their story therefore becomes particularly precious and useful.
Here are ten curiosities about the Festival della Missione:
1 – + than 100 guests, in the main programme alone…
Italian and international speakers and witnesses, called to give voice to the mission and to "Living by gift".
2- A sachet of seeds: the gadget of the 2022 Festival
Each sachet contains a 100% organic mixture of 7 different seeds, a rich composition suitable to be planted almost anywhere and at different times of the year (both spring and autumn), prepared by the Parallelo cooperative: a social workshop of artisans and creatives that promotes the inclusion and autonomy of fragile and foreign people by making useful and sustainable products with recycled raw materials and essential design. They like to call themselves "a space for runaways, from every parallel in the world".
3- We are leaving for WYD now!
The young people will arrive in Milan as pilgrims, and then experience the launch evening in Piazza Vetra. Faces, guests, music and stories, with Archbishop Mario Delpini, to prepare for Lisbon 2023 all together!
4- Virgin Coronation Altarpiece
In the Church of S. Maria Segreta, where Blessed Carlo Acutis frequented, we will be able to admire, with Professor Gian Battista Maderna of the UCAI (Unione Cattolica Artisti Italiani), a precious work, a sign of beauty between old and new: a 15th-century altarpiece depicting the Coronation of the Virgin between Saints John the Baptist and Jerome and the angels of Paradise.
5- The first exhibition in Italy dedicated to missionary comics
For comics fans… an exhibition not to be missed, obviously at the WOW – Spazio Fumetto in Milan (Viale Campania, 12). Original plates and covers by important Italian comics and illustration authors will be on display.
6- The social communicator Don Alberto Ravagnani
A young priest whom you may have started following during the lockdown and will be able to meet today. With him and Msgr. Giuseppe Satriano, at 6.30 p.m. today, Thursday 29 September, we will present and kick off the overview of these four days under the banner of "Living for the gift": moments and experiences all to be shared online! #fdm2022 #festivaldelamission #livingforgiveness
7- Peace is made together
Two artists, Russian, Alexey Kurbatov, and Ukrainian, Anna Tchaikovskaya, on stage at the Missio Contest – Peace Concert. Hope for a world without war and more human, through dialogue, is the most beautiful 'music' that can lead to peace.
8- Light in the Night
An alternative Saturday night. This is the proposal, for young people, of an experience of first announcement and street evangelisation, in the area of Corso di Porta Ticinese in Milan, Oratorio della parrocchia S. Eustorgio and Basilica di S. Eustorgio.
9- "A new economy is not utopia"
It is possible to build such an economy, between growth and equity, development and sustainability. Two illustrious economists, Mario Monti and Sister Alessandra Smerilli, will confront each other in a special meeting at the Festival, with indigenous leader Adriano Karipuna, a symbolic figure of resistance in Amazonia.
10- Aperitif in company
The aperitif will be even more special if enjoyed in the company of the missionaries, in clubs and bars in the heart of the movida.
Read Also:
Assisi, Pope Francis Enlightens The Young People Of The New Economy: "The Earth Is Burning Today, And It Is Today That We Must Act"
Economy Of Francesco, Over 1000 Economists Gathered In Assisi: "Sentinel, How Much Is Left Of The Night?"
World Day Of Prayer For The Care Of Creation, Pope Francis' Appeal For The Earth
The Taliban's Afghanistan: Paying The Bill For Barbarism Are Artists, Women, But Above All The Afghan People
The Courage Of Francis?: "It Is Meeting The Sultan To Tell Him: We Don't Need You"
Sister Alessandra Smerilli On 'Making Space For Courage': Analysing The Existing Economic Model And Hope In Young People
Holy See, Pope Francis Confirms Trip To Bahrain From 3 To 6 November
Source: