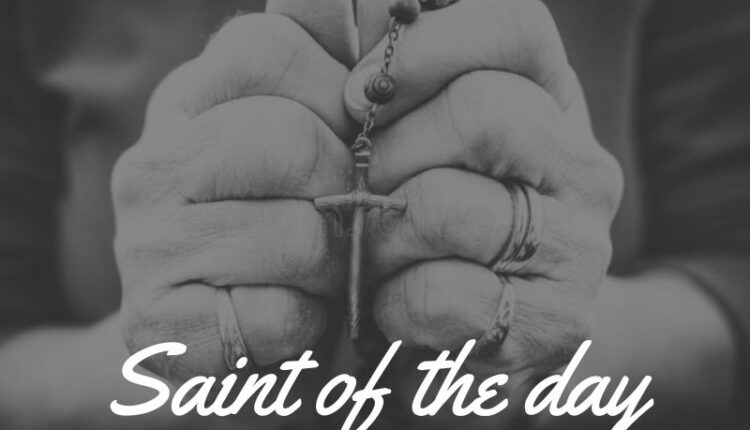 Saint Of The Day For November 24: Saint Chrysogonus
Chrysogonus's Story: according to the most accredited sources, Chrysogonus was a Roman soldier who converted to Christianity and became a priest.
In Rome, however, he had exercised the office of vicar for two years, so instead of being arrested, with the advent of the persecution ordered by Diocletian, he was confined to the house of the nobleman Rufinus, who converted along with his entire family.
The saint is known to have also brought Anastasia, daughter of the illustrious Pretestatus and wife of Publius, by whom she had been segregated in her own home because of her religion, to the faith of Christ.
Anastasia, who with the help of an old servant girl managed to get out from time to time to bring food to the Christian prisoners, began an epistolary correspondence with Chrysogonus who encouraged her to continue in her profession of faith.
Chrysogonus: Martyrdom in Aquileia
By order of the Emperor, Chrysogonus was sent to Aquileia, where he was offered the prefecture and the consulship on condition that he agreed to abjure, but he naturally refused and was condemned to be beheaded.
The sentence was carried out on 24 November 303 at Acquae Gradatae, a place crossed by the Via Gemina, about twelve miles from the city.
His body, abandoned on the shores of the sea, was recovered by three Christian women, Chione, Agape and Irene, who lived not far away with the old priest Zoilo on a property called Ad Saltus, where they gave the martyr a proper burial.
Two other hypotheses on the identity of the martyr of Chrysogonus
Not all sources from which the biography of Saint Chrysogonus is deduced, however, agree: only his martyrdom, which occurred in hatred of the Christian faith, by order of Diocletian, in Aquileia in 303, is certain.
According to another hypothesis, for instance, Chrysogonus was instead a native of Aquileia and a friend of the brothers Cantius, Cantianus and Canzianilla, who were also saints.
Finally, according to still other sources, Chrysogonus would have been the bishop of the city of Aquileia, who lived between the end of the 3rd and the beginning of the 4th century.
Read Also:
Saint Of The Day For November 22: Saint Cecilia
Saint Of The Day For November 21: Presentation Of The Blessed Virgin Mary
Saint Of The Day For November 20: Saints Adventor, Octavius And Solutor
Saint Of The Day For November 19: Saint Matilda, Virgin
A Life Dedicated To Others: Father Ambrosoli, Doctor And Missionary, Will Be Beatified On 20 November
COP27, African Bishops Call For Climate Reparations For Vulnerable Communities
The Future Of The Missions: A Conference For The 4th Centenary Of Propaganda Fide
Ghana, Bishops' Conference Supports Bill To Abolish Death Penalty
Source: