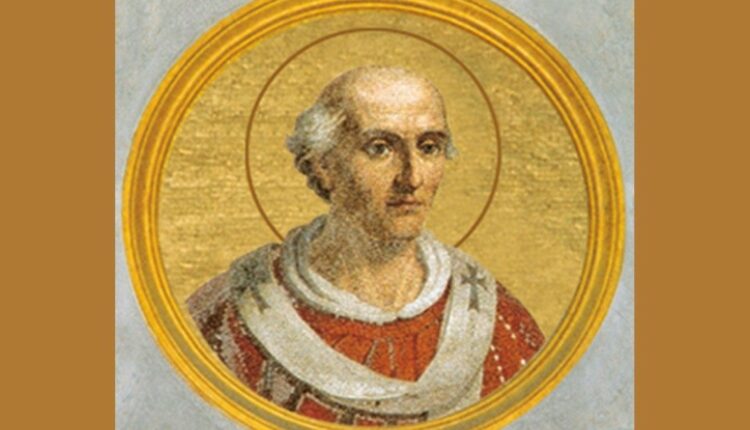 Saint Of The Day For November 13: Saint Nicholas I, Pope
Story: also known as Saint Nicholas the Great or Pope Nicholas I, was pope of the Catholic Church from 24 April 858 until his death. He is remembered as a consolidator of papal power and authority and an advocate of strengthening Roman universalism.
He is recognised as a saint by the Catholic Church.
Nicholas Biography
Belonged to a noble Roman family: he was the son of a papal court official, Theodore.
The date of his birth is uncertain: some propose 800, others 820, if not 827.
The future pope's youth and education took place near the Lateran Palace, following the traditional education given to clerics, based on the study of the Bible, sacred literature and the study of Latin.
Appearing in the synod assembled to excommunicate the future antipope Anastasius III in 853, the deacon Nicholas earned the trust of Pope Benedict III.
Election to the Papal Throne
When Pope Benedict III died in April 858, King Ludwig II of Italy was in Rome.
The sovereign, not wishing to miss the opportunity to influence the choice of the future pope, managed to get the votes to converge on the deacon Nicholas, who, however, at the time of the election was in St Peter's Basilica where, flaunting an act of modesty, he had taken refuge to avoid being elected.
Reluctantly accepting the high office, Nicholas ascended the papal throne and was consecrated on 24 April.
It cannot be excluded, as Gregorovius points out, that personal friendship existed between the pope and the emperor.
After the election, Ludwig left Rome with great satisfaction, but was soon joined by Nicholas, with a retinue of clergy and nobility, who led him back to Rome and, on entering the city, the emperor, on foot, led the pope's horse by the bridle, who
"in this haughty attitude, in contrast to an emperor who humbled himself before him so profoundly, Nicholas I began his pontificate".
St Nicholas I: Death and cult
Pope Nicholas I died on 13 November 867 and was buried in St Peter's.
Due to his exceptional religious charisma, he was given the title 'Magnus' (attributed, besides him, only to pontiffs Leo I and Gregory I).
He is venerated as a saint by the Catholic Church, which has celebrated his liturgical memory on 13 November.
Since 1883 he was venerated on 6 December according to the Roman Martyrology of 1630.
Read Also:
Saint Of The Day For November 8: Saint Adeodatus I
Saint Of The Day For November 7: Saint Vincenzo Grossi
Ghana, Bishops' Conference Supports Bill To Abolish Death Penalty
Pacificism, Third Edition Of The School Of Peace: This Year's Theme "Wars And Peace On The Borders Of Europe"
COP27, Religious Leaders Highlight Correlation Between Climate Change And Humanitarian Crises
Grand Imam Azhar Sheikh: We Appreciate Pope Francis' Efforts To Promote Peace And Coexistence
Source: