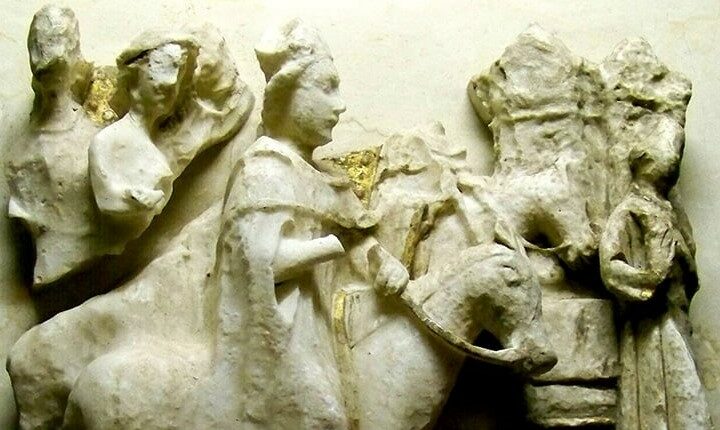 Saint of the Day for June 8: Saint William of York
Saint William of York's Story: a disputed election as archbishop of York and a mysterious death. Those are the headlines from the tragic life of today's saint
Born into a powerful family in 12th-century England, William seemed destined for great things
His uncle was next in line for the English throne—though a nasty dynastic struggle complicated things.
William himself faced an internal Church feud.
Despite these roadblocks, he was nominated as archbishop of York in 1140.
Local clergymen were less enthusiastic, however, and the archbishop of Canterbury refused to consecrate William
Three years later a neighboring bishop performed the consecration, but it lacked the approval of Pope Innocent II, whose successors likewise withheld approval.
William was deposed, and a new election was ordered.
It was not until 1154—14 years after he was first nominated—that William became archbishop of York.
When he entered the city that spring after years of exile, he received an enthusiastic welcome.
Within two months he was dead, probably from poisoning.
His administrative assistant was a suspect, though no formal ruling was ever made.
Despite all that happened to him, William did not show resentment toward his opponents.
Following his death, many miracles were attributed to him. He was canonized 73 years later.
Read Also
June 7 Saint Of The Day: Saint Antonio Maria Giannelli, Founder Of The Daughters Of Mary
Saint Of The Day For June 6: Saint Norbert
Liturgy Of The Word: The Priest's Kisses During Mass
What Does It Take To Be A Nun?
My Mission As Ambassador Of The Works Of Mercy In Spazio Spadoni
Congo, The Right To Drinking Water And The Well In The Village Of Magambe-Isiro
Pearl And Angelica: The Two Sisters With Rosolini's Mercy
Caritas Internationalis Elects Alistair Dutton As Its New Secretary General
Rosolini, A Grand Gala To Celebrate The Volunteers Of The Misericordie And To Salute The Sisters Of Hic Sum
Mission Testimony: Story Of Father Omar Sotelo Aguilar, Priest And Journalist Of Denunciation In Mexico
Shipwreck In Cutro (Crotone), Massacre Of Migrants: Note From CEI President Card. Matteo Zuppi
Pope Francis In Africa, Mass In Congo And The Proposal Of Christians: "Boboto", Peace
Source