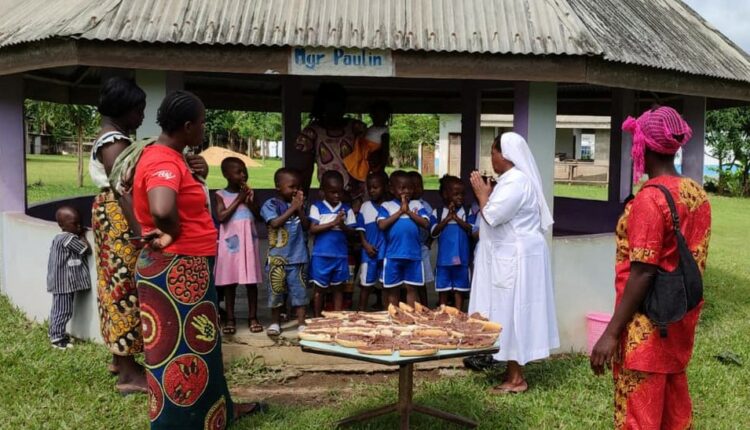 October 23, World Mission Day: Pope Francis' message
"You shall be my witnesses", this is the theme at the centre of World Mission Day, to be celebrated on Sunday October 23. A passage from the Acts of the Apostles (Acts 1:8) that exhorts all believers to proclaim the Good News and spread the love of God
World Mission Day 2022, the moment of reflection proposed by Pope Francis
But 23 October, in the intentions proposed by Pope Francis (at the end of the article you will find the full message in Italian, French, Spanish and English), is also a moment of reflection on the meaning of being a missionary today.
The cornerstones of the current pontificate are reverberated in almost every speech, and are above all those of the urgent need for a new economy, and a complete respect for the cultural sensitivities of individual peoples.
But what does 'Catholic Church' mean in the world? What impact do missions have in poor places on earth?
Looking at the tables published on the occasion of this day dedicated to being missionaries, one discovers that the Catholic Church runs 72,785 nursery schools in the world attended by 7,510,632 pupils; 99,668 primary schools for 34,614,488 pupils; 49,437 secondary schools for 19,252,704 pupils.
It also looks after 2,403,787 high school pupils and 3,771,946 university students.
In the field of health, the Church runs: 5,322 hospitals, 14,415 dispensaries, 534 leprosy hospitals, 15,204 homes for the elderly, chronically ill and handicapped, 9,230 orphanages, 10,441 kindergartens, 10,362 marriage counselling centres, 3,137 education or social re-education centres and 34,291 other institutions.
The places of witness to the values of World Mission Day
The missionary works related to the Catholic faith are varied, and always worthy of praise and gratitude.
Those directly traceable to the Holy See refer to the institution of the Pontifical Missionary Societies.
The Pontifical Missionary Societies have the task of financially supporting missionary activity, starting with the idea of Blessed Pauline Jaricot to involve the ordinary faithful in missionary work.
At present, there are four Pontifical Missionary Societies, all founded in the 19th century: the Pontifical Society of Missionary Childhood founded in 1843 in France by Monsignor Forbin-Janson; the Pontifical Work of the Propagation of the Faith, founded by Pauline Jaricot; the Missionary Work of St. Peter the Apostle, founded in 1889,
inspired by Bishop Cousin of Nagasaki, for the training of priests, and put into practice by Stefanie and Jeanne Bigard; and finally the Pontifical Missionary Union, which is an association of clergy, religious and laity, to arouse in the Church a passion for mission.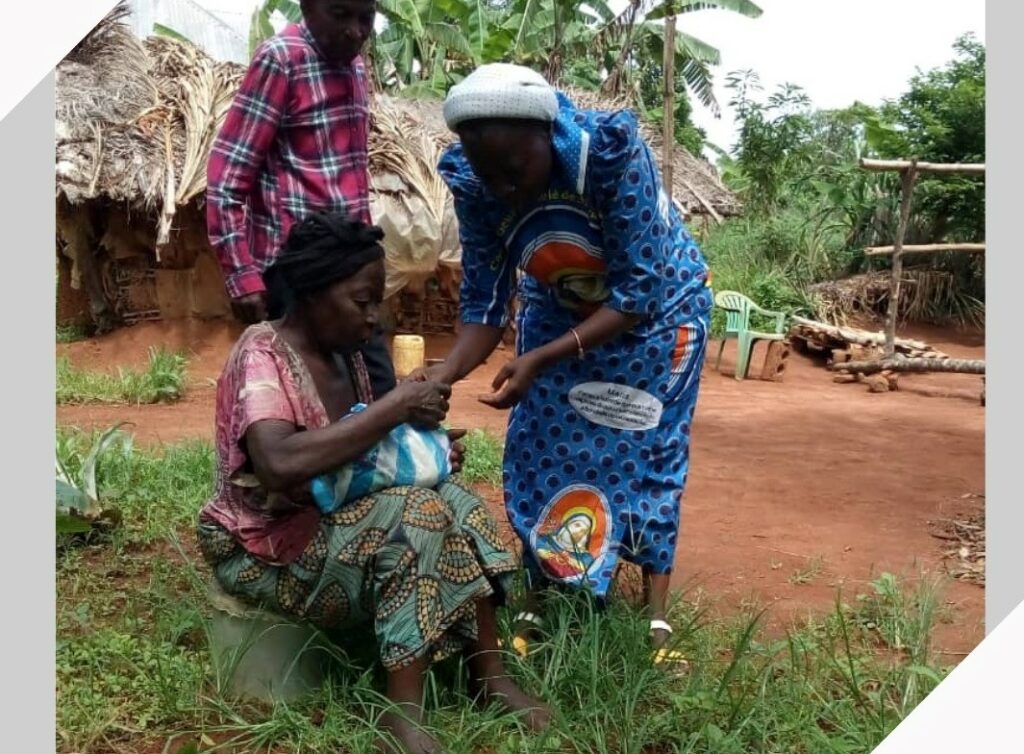 Spazio Spadoni and missionary activity in the world:
There are 72 projects that Spazio Spadoni has set out to establish.
72 like the disciples Jesus sent into the world to spread the Word.
A beginning that has barely taken its first steps, but in the space of a few years has already established over 40 projects.
In accepting the indications of Pope Francis, they are characterised above all by a new look at the economy of the place in which they are located.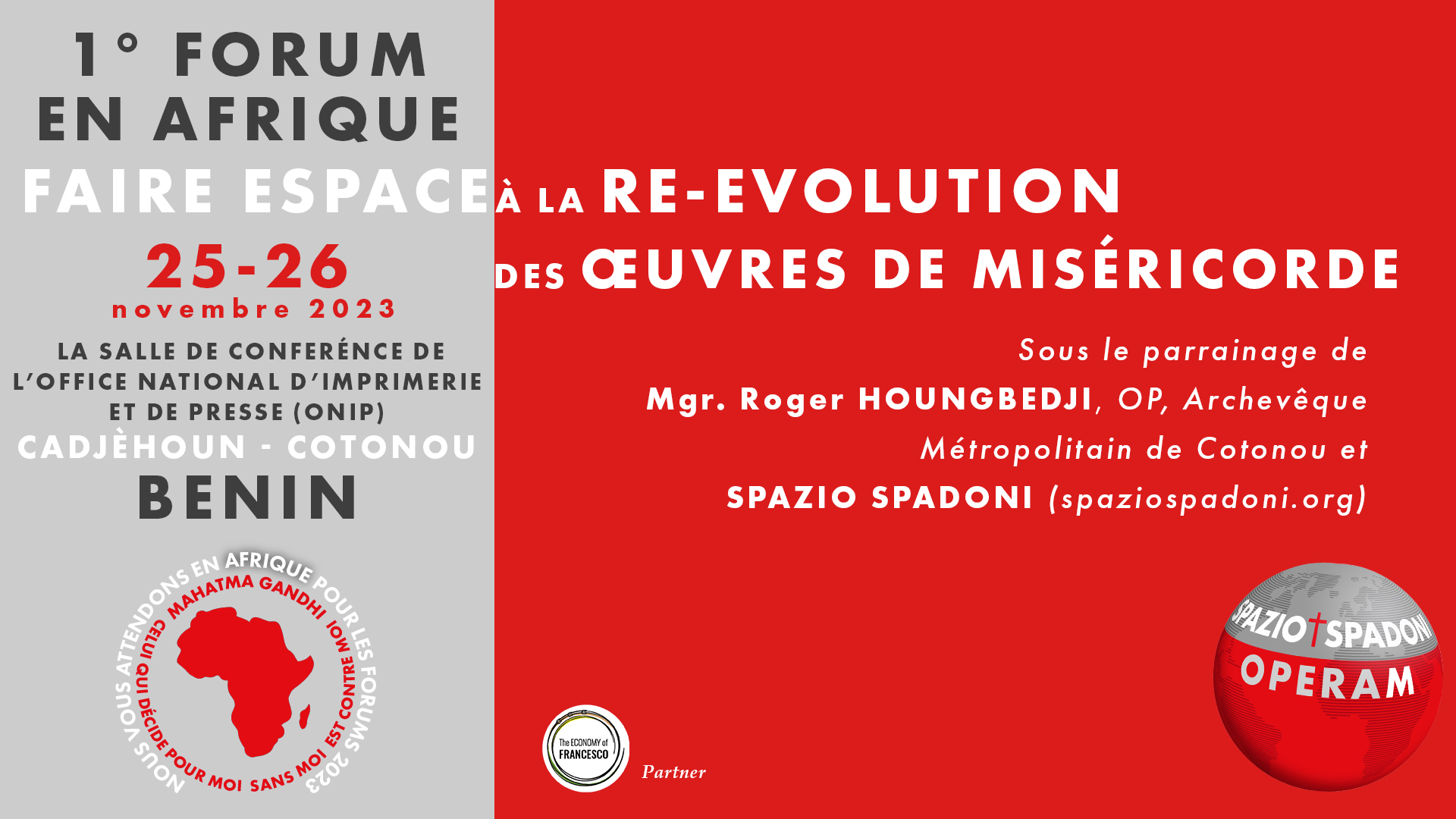 A world which we will discuss in future articles, and which you will have the opportunity to learn more about.
Pope Francis' message in Italian for World Mission Day
ITA-giornata-missionaria

Pope Francis' message in English for World Mission Day
ENG -giornata-missionaria (1)

Pope Francis' message in French for World Mission Day
FRA -giornata-missionaria (2)

The message in Spanish of Pope Francis for World Mission Day
ESP -giornata-missionaria (3)

Read Also:
Africa, Bishop Fikremariam Hagos And Two Priests Arrested In Eritrea: The War In Tigray Continues
Mozambique, Terrorist Attack In The Mission In Chipene: Sister Maria De Coppi Killed
Pope Francis Calls For Another Economy: 'Development Is Inclusive Or It Is Not Development'
War In Ukraine, European Bishops Call For Peace: COMECE Appeal
War In Ukraine, Prayers For Peace In Moscow, According To Pope's Intentions
The Courage Of Francis?: "It Is Meeting The Sultan To Tell Him: We Don't Need You"
Festival Della Missione, Starting Today In Milan To Talk About Missionary Action: 10 Interesting Facts About The Festival
Assisi, The Full Speech Of Pope Francis To The Young People Of The Economy Of Francesco
Economy And Finance, Father Alex Zanotelli At The Festival Of The Mission: Rebel Through Boycott
World Day Of Prayer For The Care Of Creation, Pope Francis' Appeal For The Earth
Saint Of The Day For October 22: Saint John Paul II
Source: