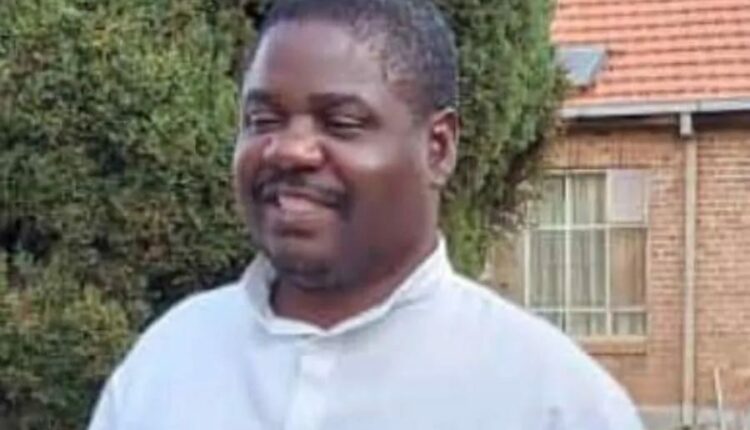 A new bishop for the Gokwe diocese
Pope Francis has just appointed a new Bishop for the diocese of Gokwe, Zimbabwe
The new bishop is Mgr. Eusebius Jelous Nyathi, former rector of the national major seminary of Saints John Fisher and Thomas More of Chishawasha in Harare. The appointment of Mgr. Jelous was announced on Friday 23 June by the Holy See Press Office and confirmed by the Apostolic Nunciature in Zimbabwe.

Who is Monsignor Eusebius Jelous Nyathi?
Born in Hwange (Zimbabwe) on 2 August 1974, he was ordained a priest for the diocese of Hwange on 17 June 2004. He attended the minor seminary in Dete and then the preparatory seminary in Mazowe. He graduated in philosophy from the national seminary in Chishawasha, in the Archdiocese of Harare. He was admitted to the diocesan seminary in Tenerife, Spain, to pursue post-graduate studies in philosophy. He obtained a licentiate in pastoral theology from the University of South Africa before continuing his studies in canon law at the Pontifical Urbanian University in Rome.
Bishop Jelous has held various positions, including vice-rector of the diocesan minor seminary and vice-promoter of vocations, head of missions and director of the pastoral centre in Chimuniko. He was also rector of the diocesan minor seminary and diocesan delegate for the ongoing formation of clergy.
He thus becomes the fourth bishop of the Gokwe diocese, succeeding Bishop Rudolf. In his speech, the new bishop said he was committed to serving the people of Gokwe and working to build a more just and compassionate society.
Good news for the Church of Gokwe!
This is good news for the Catholic faithful of Gokwe, as the apostolic see of the Gokwe diocese has been vacant since September 2020, following the transfer of Bishop Rudolf Nyandoro to the Gweru diocese.
The appointment of Bishop Jelous is an important moment for the Gokwe diocese, as he is the first local priest to be appointed bishop. His appointment is therefore seen as a sign of the growth and maturity of the Church in Zimbabwe. His episcopal ordination will take place on 17 September 2023.
The Gokwe diocese has 82,516 Catholics, or 11.6 percent of the total population of the episcopal see of Zimbabwe, according to 2021 statistics. It was erected on 17 June 1991 as a separate diocese from the former diocese of Hwange. It covers a total area of 26,000 square kilometres and is part of the Harare Ecclesiastical Province (Zimbabwe Catholic Bishops' Conference).
The Gokwe diocese has developed considerably since its creation in 1991. The diocese has contributed immensely to the promotion of human rights, education and health. At the time of its creation, the Gokwe diocese was typically 99% rural, with little hope of growth. Today, Gokwe has become a rapidly growing diocese, with the promise of a city and numerous socio-economic projects to expand the Church's mission. However, parishioners still travel long distances to attend mass or to receive spiritual or other services.
Read Also
Caritas Internationalis elects Alistair Dutton as its new secretary general
In Togo, the voice of the Bishops for a peaceful electoral process
Syria, Jacques Mourad New Archbishop Of Homs
Africa, Bishop Laurent Dabiré: Terrorism in Saheel Threatens Peace and Paralyses Pastoral Mission
COP27, African bishops call for climate reparations for vulnerable communities
Source