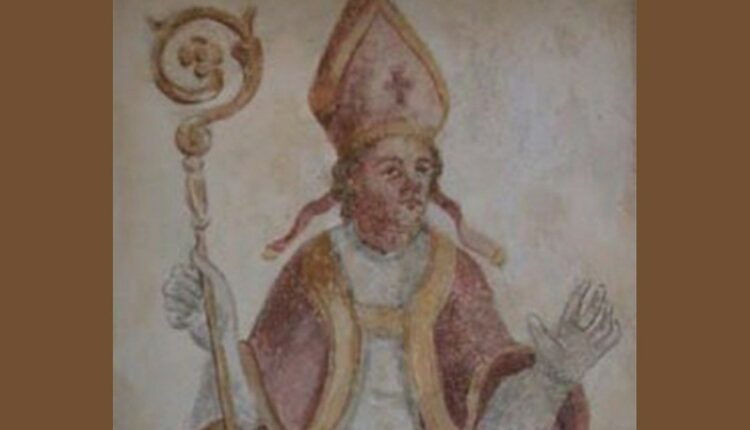 Saint Of The Day For November 27: Saint Vergilius of Salzburg
Irish by origin, Vergilius spent most of his time in Carinthia, in Salzburg, as a bishop, called there by Pepin the Short with the task of evangelising and pacifying the recently conquered duchy of Bavaria.
In his homeland, Vergilius had gained monastic experience, eventually reaching the position of abbot in an important monastery.
The election as bishop of Vergilius
Despite the fact that he was a man of great theological and scientific culture, his election as bishop did not meet with the approval of Saint Boniface, the papal legate in Germany, but only because the emperor had not had the foresight to consult him.
However, this was not the only reason for friction between Boniface and Vergilius.
Different scientific conceptions in the field of cosmology also divided them, with implications on the doctrinal side.
The Organisation of the Diocese of Vergilius
Reprimanded by Pope Zacharias, Vergilius humbly obeyed, abandoned theological disputes and zealously devoted himself to the organisation of his diocese.
He was tireless in the religious education of the people and in assisting the poor.
In 774 he inaugurated the city's first cathedral, to which he transferred the relics of the first bishop, Saint Rupert.
In addition to this, he oversaw the foundation of numerous abbeys (that of San Candido for example) and extended his missionary activity to Styria and Pannonia.
He died in 784, but only in 1233 was his holiness officially recognised.
Read Also:
Saint Of The Day For November 25: Saint Catherine Of Alexandria
Saint Of The Day For November 24: Saint Chrysogonus
Saint Of The Day For November 23: Saint Columban Abbot
U.S., Being Missionaries While Staying At Home: Students At A Catholic School Bake Biscuits For Prisoners
Vatican, Pope Francis Writes To The Mothers Of The Plaza De Mayo: Condolences For The Death Of Hebe De Bonafini
Syria Is Not Behind Us, But It Is An Open Question
Source: