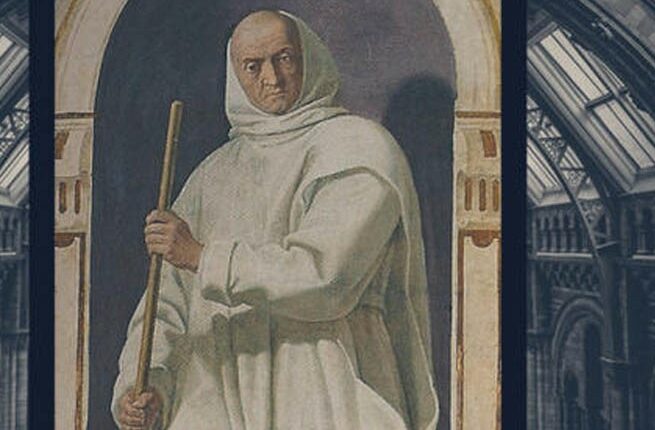 Saint Of The Day For November 18: Saint Odo Abbot of Cluny
Odo de Cluny, venerated as a saint by the Catholic Church, was the second abbot of the abbey of Cluny and was among the architects of the Cluniac reform.
St. Odo's Story:
He was the son of a feudal lord of Deols, near Le Mans, in the Tours region.
Odo received his early education at the the court of William I of Aquitaine, studying in Paris with Remigius of Auxerre.
Around 909 he became a monk, priest and superior in the school of the abbey of Baume, whose abbot Berno was the founder of the abbey of Cluny and was its first abbot.
In 920 he became abbot of Aurillac and in 927, on the death of Berno, he was indicated by the latter as successor to the abbey of Cluny.
Odo: The Greatest Reformer of Cluny
Authorised by Pope John XI in 931, Odox reformed monasteries in Aquitaine, northern France and Italy.
The papal privilege gave him the power to unite many abbeys under his supervision and to receive monks from other unreformed Benedictine abbeys in Cluny; most monasteries remained independent and several became centres of reform.
Odo was the greatest reformer of Cluny, which became the model of monasticism for the next centuries to come, transforming the role of religious piety into a way of life.
Between 936 and 942 he visited Italy several times, founding the monastery of Our Lady on the Aventine in Rome and reforming several monasteries such as Subiaco and Montecassino.
He was often involved in important political missions, for instance in the peace between Hugh of Arles and Alberic I of Spoleto that he mediated at the behest of Pope Leo VII.
Odo's Writings
His writings include a biography of Gerald of Aurillac, three books of Collationes (moral, severe and resolute works), some sermons, an epic poem on redemption (Occupatio) in several tomes and 12 choral antiphons in honour of Martin of Tours.
In one of the antiphons he says:
"Thou who thrice hast conquered chaos, lift up those who have fallen into sin; as thou didst divide thy cloak, clothe us with righteousness!".
Read Also:
Saint Of The Day For November 17: Saint Elizabeth Of Hungary
Saint Of The Day For November 16: Saint Margaret Of Scotland
Saint Of The Day For November 15: Saint Albert The Great
A Life Dedicated To Others: Father Ambrosoli, Doctor And Missionary, Will Be Beatified On 20 November
COP27, African Bishops Call For Climate Reparations For Vulnerable Communities
The Future Of The Missions: A Conference For The 4th Centenary Of Propaganda Fide
Ghana, Bishops' Conference Supports Bill To Abolish Death Penalty
Source: