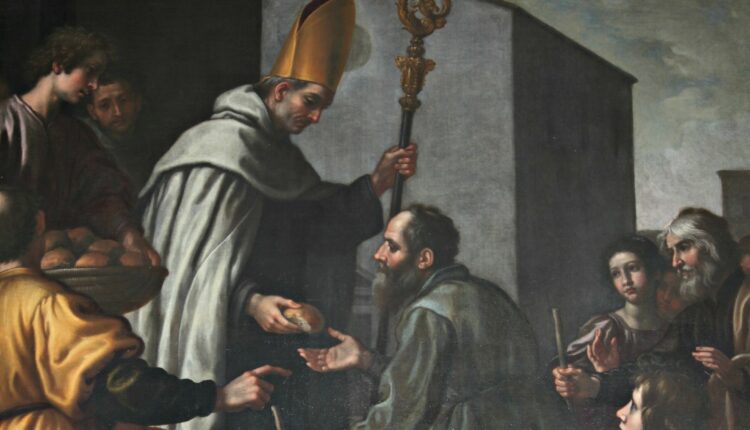 Saint Of The Day For January 9: Saint Andrew Corsini, Bishop of Fiesole
Of a noble Florentine family (1301-1373), provincial superior of the Carmelite Order and later bishop of Fiesole, Andrew restored convents devastated by the plague, helped the poor and carried out peacemaking work among the embattled communes of the time, paying for his commitment even with imprisonment.
Andrew
Of Andrew Corsini, bishop of Fiesole, we have little news, except for two biographies dedicated to him where, rather than historical data, they are testimonies about the miracles he performed.
It is known that he was born in Florence on 30 November 1302 and received the name of the patron saint of that day.
In 1317, he took the Carmelite habit, celebrating his first mass between 1324 and 1328.
In 1338, he stayed at the Carmelite convent in Florence as provincial of Tuscany.
In 1348, after the great plague, Corsini had to reorganise the entire religious province, decimated by the epidemic.
Andrew Corsini, Bishop
In 1349, the chapter of Fiesole Cathedral nominated him as its bishop and Pope Clement VI confirmed him on 13 October 1349.
Bishop Andrea first moved his residence to the Episcopal Palace in Fiesole, at a time when bishops used to rule from Florence.
He devoted himself to visiting the parishes, restoring the sacred buildings and the episcopal palace, also extending his attention to the Carmine monastery and enriching it with valuable ancient codices.
Of every offering and investment, we find precise traces in a register he meticulously kept, so that it would emerge that nothing was done in secret.
In addition to these pastoral skills, his ability as a peacemaker among the noble Florentine families must also be remembered.
He died in Fiesole on 6 January 1373 and was initially buried in the cathedral, but was later transferred to the church of the Convent of the Carmine in Florence.
He was beatified on 22 April 1629 and Benedict XIII canonised him on 4 June 1724.
Read Also:
Saint Of The Day For January 6: Saint André Bessette
Saint Of The Day For January 5: Saint John Neumann
Saint Of The Day For January 4: Saint Angela Of Foligno
Women And The Art Of Speech: Economy Of Francesco's Solidarity With The Women Of Iran
8 December 1856: Lyon, SMA (African Missions Society) Is Founded
D.R. Congo: Congolese Catholics Take To The Streets To Protest Increasing Violence
Funeral Of Joseph Ratzinger: A Look At The Life And Pontificate Of Benedict XVI
Source: