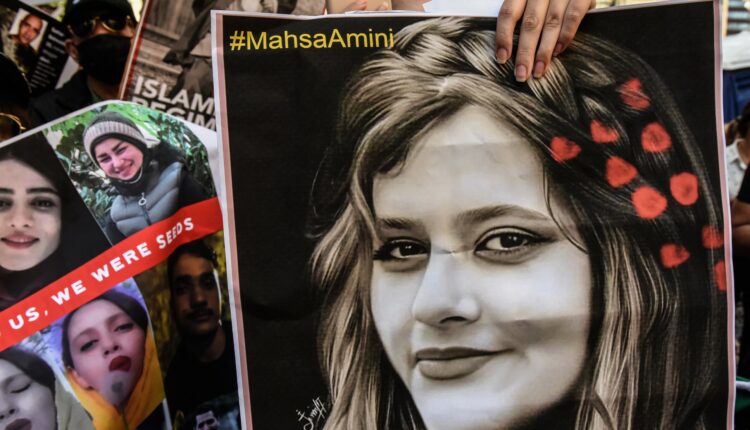 Women and the art of speech: Economy of Francesco's solidarity with the women of Iran
Economy of Francis featured in a cultural marathon that focused on women in Iran. "But I see that the dawn has broken," Sherazad said. What remains is the most beautiful part of the tale"
The Sultan, determined to hear the end, left Sherazad still alive for that day."
These words marked the passing of the baton, from one reader to another, during the marathon organized by EoF youth and young women to express solidarity and closeness with Iranian women.
The occasion was National Student Day, celebrated in Iran on December 7 to commemorate the deaths of three students during a demonstration in the capital Tehran on December 7, 1953.
Solidarity with women in Iran, reading marathon
A live-streamed reading marathon, from 7 to 9 p.m., in which young people each read for half an hour and in different languages, the famous oriental tales One Thousand and One Nights.
Adventures of princes, viziers, sheiks and caliphs but also exploits of merchants, fishermen, masters, boatmen, shopkeepers, camel drivers; loves and sorceries, geniuses captives of a lamp and pranksters, caliphs of Baghdad and porters of Cairo.
A carpet of readings, stories and words stretched throughout the day. On the screen, the faces of Benedetta, Maryam, Varsha, Marcia, Diana, Diego, Stefano, Ricardo … Connecting from Guatemala, Italy, Croatia, Portugal, El Salvador, Ivory Coast, Australia, Mexico, Peru, Argentina, Congo, Afghanistan, USA, Germany, Norway, Austria, Pakistan, Philippines, Syria.
Among the young readers were also students from a school in Lecco, connected from their desks
The stories read in Italian, Spanish, Portuguese, English, French, Arabic and Persian focused on King Shahriyār who, having been betrayed by his wife, systematically kills his brides at the end of their wedding night.
One day Shahrazād, the grand vizier's eldest daughter, decides to offer herself voluntarily as a bride to the ruler, having devised a plan, with the help of her sister, to stop the slaughter and not be killed herself: every night she tells the king a story, putting off the ending until the next day.
It goes on like this for "a thousand and one nights," and by the time Shahrazàd stops telling, King Shahriyàr has by now forgotten for his own sake his ancient hatred of women; time and imagination have reconciled him to life.
Shahrazàd saved herself and far more than a thousand and one maidens.
Women in Iran, how Shahrazad saved the country's women
"Just as Shahrazad saved the women of the country and saved herself by being able, quite simply, to find a new story to tell every night," the young organizers explain, "so we wanted to stand by the women of Iran with the art of speech and storytelling. We kept vigil, roped up and stood – somehow – in the streets beside them: a sign, to celebrate the value of words and their generative capacity for salvation, the fundamental right to express oneself, to protest, to defend and fight for life, rights and freedom.
And in these hours of executions, death sentences, beatings and violence enacted to suppress rebellion and protest in Iran, we have only to continue to do our small part with initiatives and demonstrations to express once again support for the young men and women who are trying to change their country.
Let it be the women who teach us the first words as children who generate the necessary first words of the new world that is to be born. Let us listen to them!"
Read Also
DR Congo, They Were Organising A Peace March: Two Women Kidnapped In South Kivu
Holy Christmas, Between Environmental Impact And Spirituality
Brazil, Urban Agriculture And Ecological Management Of Organic Waste: The "Baldinhos Revolution"
D.R. Congo: Congolese Catholics Take To The Streets To Protest Increasing Violence
Mozambique, Terrorist Attack In The Mission In Chipene: Sister Maria De Coppi Killed
Source