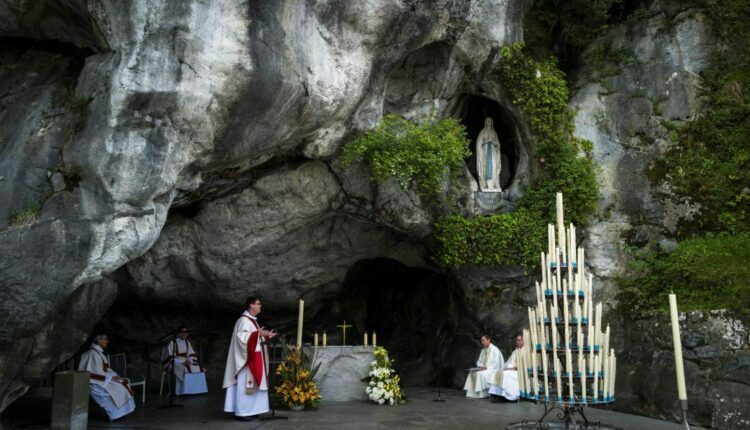 Saint Of The Day For February, 11: Blessed Virgin Mary Of Lourdes
Who does not know the story of the Blessed Virgin Mary of Lourdes who appeared to a poor, unassuming girl who made history
We have certainly seen the film, scene after scene, of Mary's apparition in Lourdes many times.
But little do we empathise with the enormous burden borne by Bernadette, whose life changed drastically from one day to the next.
And to think that the dissemination of the Catholic faith, in particular dogmatics, was almost the prerogative only of clergymen, since they were topics beyond the reach of the common people.
A real fuss was raised, which in our everyday life almost arouses suspicion.
Yet that is exactly how it was.
What the Blessed Virgin Mary of Lourdes revealed to Bernadette
"I am the Immaculate Conception", a concept of which the poor girl was completely unaware.
This dogma had been proclaimed only four years earlier by Pope Pius IX and we are set in 1858.
The parents served the pains of hell not knowing whether or not to believe Bernadette's incredible vision.
But the people always commanded and followed Bernadette's every apparition of Mary, not only out of curiosity.
The miraculous fountain of the Blessed Virgin Mary of Lourdes
Even today, hundreds of faithful make pilgrimages to this place of prayer, finding refreshment and answers to their questions and suffering.
Just think of the other words that Bernadette made public: "I do not promise to make you happy in this world but in the other".
Often, surrendering even to one's own dissatisfaction brings us closer to eternal beatitude the more we believe.
Bernadette, who had the grace of seeing the Virgin Mary in the enchantment of a smiling, beautiful young woman dressed in white, consecrated her entire life within the walls of the convent of Nevers.
Mary is the first way to Jesus so indissolubly linked to him.
It could not be that a simple girl like Bernadette had obtained such an immense grace!
A prodigious event from which the first miraculous healings began to occur.
Bernadette's parish priest, a certain Peyramale, consulted with the higher authorities in order to make the right decisions on the life of the young girl who was now so united with the Eternal that she could not refuse.
We know well with Don Giacinto Bianchi that: "Mary calls us: we have in her the Mother of God, of beautiful love, of men, the pivot of her power".
Sister Ines Carlone Daughters of Mary Missionaries
Read Also
Saint Of The Day For 10 February: St. Scholastica
Saint Of The Day For February 9: San Sabino Di Canosa
Saint Of The Day For 8 February: Saint Onchu
Earthquake In Syria And Turkey, Pope Francis Prays For The Intercession Of The Virgin Mary
Earthquake In Syria And Turkey, Prayer And Church Commitment For 23 Million Human Beings
Pope Francis In Africa, Mass In Congo And The Proposal Of Christians: "Boboto", Peace
Lula Brings New Environmental Hope To Catholics In Brazil, But Challenges Remain
Source
Sito ufficiale della Santa Sede