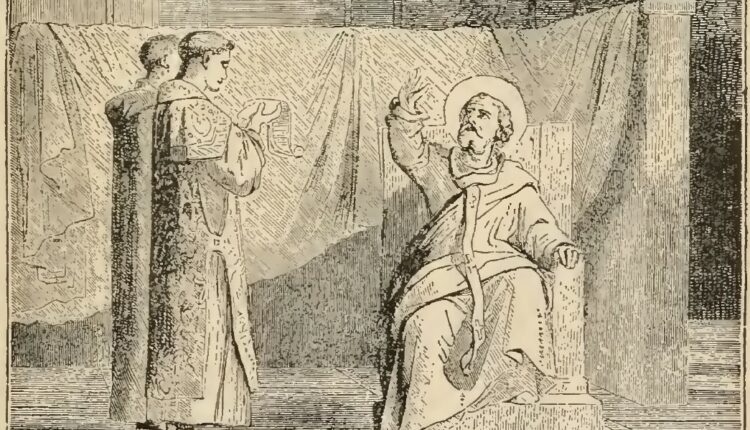 Saint Of The Day For December 20: Saint Philogonius
Philogonius, Syrian lawyer, he was a great orator, highly regarded for his wisdom and fairness. Married, he had a daughter. He was elected bishop of Antioch in 314.
He promoted the fight against Arianism, a heresy that denied the divinity of Jesus.
He died in prison in 324, a courageous witness to the faith.
The Life of Philogonius
He was married and had a daughter, worked as a lawyer and was highly regarded for his fairness.
A highly regarded orator for his eloquence and moral gifts, he succeeded Vitale I as head of the Church of Antioch while still a layman.
He ruled that diocese with great wisdom and sagacity.
Together with Alexander he began the fight against Arianism.
He suffered persecution by Maximian and Licinius, was imprisoned and died bearing witness to the Christian faith.
The information about him is taken from a homily by John Chrysostom, delivered on the 60th anniversary of his death, in which, however, rather than the life and virtues of Philogonius, John spoke of the virtues needed to earn heaven, namely selflessness, generosity, a peaceful and beneficent spirit.
Patriarch Flavian I of Antioch also spoke on that occasion, describing and praising his life, but the transcript of this encomium has been lost.
Cult of Philogonius
The Roman Martyrology fixes the liturgical memory on 20 December.
Read Also:
Saint Of The Day For December 19: Saint Anastasius
Saint Of The Day For December 18: Saint Malachy, Prophet
Saint Of The Day For December 17: Saint Daniel
Women And The Art Of Speech: Economy Of Francesco's Solidarity With The Women Of Iran
8 December 1856: Lyon, SMA (African Missions Society) Is Founded
D.R. Congo: Congolese Catholics Take To The Streets To Protest Increasing Violence
DR Congo, They Were Organising A Peace March: Two Women Kidnapped In South Kivu
Source: