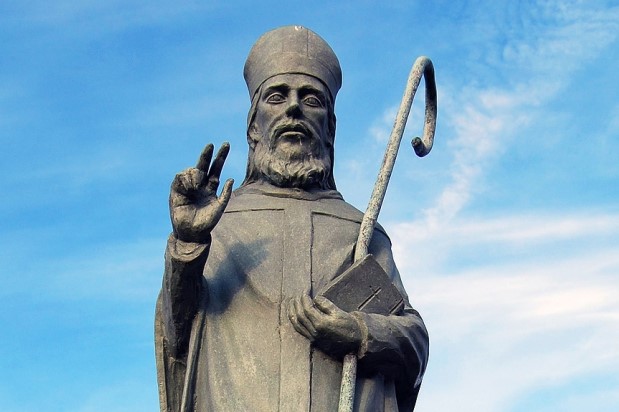 Saint Of The Day For December 18: Saint Malachy, Prophet
St. Malachy lived between the 6th and 5th centuries B.C. on returning from the Babylonian exile, he denounced the external religiosity of his countrymen, far from God and justice.
He exhorts us to prepare for the meeting with the Lord and foretells the coming of the messenger of God, John the Baptist.
Book Of Malachy
His prophetic book is the last of the Minor Prophets, both according to the Jewish tradition, according to which Malachy is the 'seal of the prophets', and according to the Christian tradition.
It consists of six passages of the same type.
Yahweh, or his prophet, makes a statement, which is discussed by the people or the priests and developed into a discourse in which threats and promises of salvation alternate.
There are mainly two themes that concern him: the cultural faults of priests and believers and the scandal of mixed marriages and divorces.
The Life of Malachy
Almost completely absent are biographical data on the prophet Malachy, who seems to have belonged to the tribe of Zabulon and to have been born in Sofa.
He would have lived after the rebuilding of the temple in Jerusalem in 520 B.C., thus on his return from the Babylonian exile in 538 B.C.
The prophets Haggai and Zechariah had just disappeared.
In this book, in fact, there is an indictment of how much the celebration of temple rites had been emptied of religious significance. In this sense, the voice of the prophet Malachy denounces an exteriority devoid of real interest.
He invites the faithful to know how to wait for an encounter with the Lord.
In fact, the book ends with an eschatological vision announcing the coming of a messenger of the Lord who will discern the ungodly from the faithful; in this we see a prophecy of the coming of John the Baptist.
Malachi is venerated as a saint by the Catholic Church and celebrated on 18 December.
Read Also:
Saint Of The Day For December 17: Saint Daniel
Saint Of The Day For December 16: Saint David
Saint Of The Day For December 15: Saint Valerian
Women And The Art Of Speech: Economy Of Francesco's Solidarity With The Women Of Iran
8 December 1856: Lyon, SMA (African Missions Society) Is Founded
D.R. Congo: Congolese Catholics Take To The Streets To Protest Increasing Violence
DR Congo, They Were Organising A Peace March: Two Women Kidnapped In South Kivu
Source: