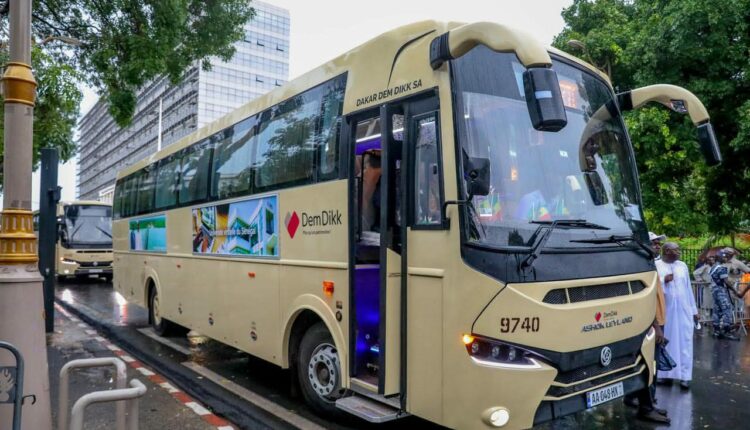 Senegal: towards ecological mobility in the capital Dakar
In major African cities, breathing the air is twice as deadly as in the rest of the world
According to a study by the British NGO Clear Air Fund, this is due to the lack of alternatives to the car, old and highly polluting vehicles still on the road, the presence of mining industries near cities, and open burning of waste.
The study recommends that governments invest in public transport, introducing environmentally friendly means of transport, and monitor air quality, especially as the rural exodus is intensifying. According to the study, by 2060, more than 65% of the continent's population will have to live in urban centres.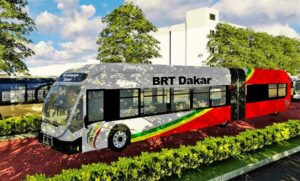 Senegalese government pledges to put natural gas buses on the road
This is a new public transport project in which the government wants to invest and bring public transport services under its wing.
In a city like Dakar, where traffic and pollution are extremely dense, decongesting traffic with the introduction of gas and electric buses is one of the main objectives CETUD has set itself with the launch of the Bus Rapid de Transport (BRT).
This is a project that requires large investments to enable the government to implement its public transport policy in major conurbations. With this project, Senegal is preparing to deploy 400 natural gas buses to increase mobility, starting in the capital Dakar and its suburbs and extending to the country's other cities.
Thierno Birahim confirmed that Senegal has already obtained funding for this third public transport project in the Dakar region
According to Thierno Birahim AW, director general of the Dakar Urban Transport Executive Council (CETUD), this first phase is just one stage in a vast programme that aims to provide a fleet of 1,000 natural gas or electric buses, following the example of other African capitals that have already embarked on this race to put locally produced electric buses on the road, such as Nigeria, and others that have signed contracts with Chinese companies to supply electric buses for public transport. He added that the overall restructuring of the public transport network will result in a 40 km network of 14 lines in the first phase.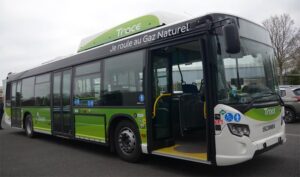 This new investment will complement the public transport services operated by Dakar Dem Dikk (DDD), the TER (Train Express Régional), and the BRT (Bus Rapid Transit), which were scheduled to come into service in December 2023 but may be postponed due to the acts of vandalism that rocked Dakar in early June.
According to a CETUD study, these different services will reduce the dominance of private operators in the capital's public transport market, where demand is estimated at nearly 7.2 million users per day.
New environmentally friendly vehicles should help improve air quality and living conditions for the population
Natural gas, although a fossil fuel, generates 30-50% lower carbon dioxide (CO₂) emissions than coal and oil. The natural gas bus is therefore part of the development of environmentally friendly mobility. This project will avoid the emission of 59 tonnes of CO₂ per year.
The Senegalese government then announced the arrival of 121 electric buses equipped with 563.8 kWh batteries at a total cost of 128 billion CFA francs (about 194 million euros), financed by the French industrial group Meridian, which specialises in the development and management of public infrastructure projects. The fleet will be accompanied by the installation by the Chinese manufacturer CRRC Corporation of 23 charging stations in 14 Dakar municipalities.

Green transition is increasingly becoming an option to tackle the planet's environmental problems in this century
The important thing is to raise people's collective awareness. We all need to feel that the environmental problems we face are for us and for future generations, and that by dealing with environmental issues, we can better judge the political agendas of those who govern us.
Is one of the active roles of a city's citizens to campaign for a ban on polluting means of transport or to opt more for environmentally friendly mobility? Yes, it is time to adopt a new ecological culture. As stated in the Encyclical Laudato Sì (No. 111), ecological culture should be a different way of seeing things, a way of thinking, a policy, an educational programme, a lifestyle, a spirituality for a better tomorrow.
Read Also
Nigeria Leads The Way With Electric Cars
Plastic pollution: a threat in Africa
Oceans are gift from God, must be used fairly and sustainably, pope says
Why is Francis of Assisi the patron saint of ecology?
COP27, religious leaders highlight correlation between climate change and humanitarian crises
Source