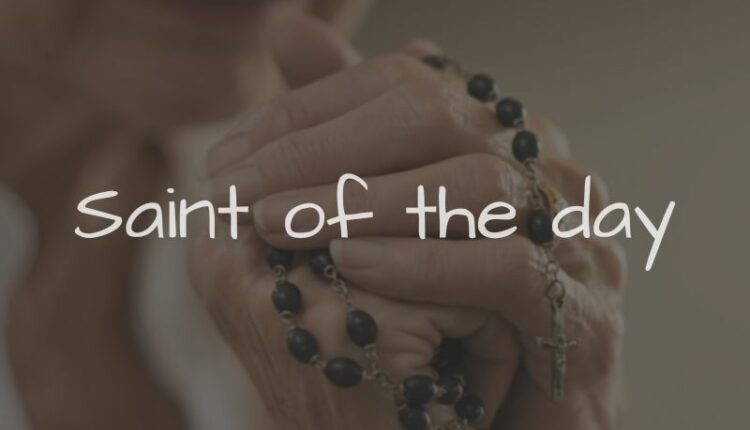 Saints Of The Day For October 29: Saint Gaetanus erricus
Saint Gaetanus Erricus's Story:  Gaetanus Erricus ( Secondigliano- Naples, 19 October 1791- Secondigliano 29 October 1860) was an Italian priest, founder of the congregation of the Missionaries of the Sacred Hearts of Jesus and Mary
He was proclaimed a saint by Pope Benedict, the canonisation was held in St Peter's Square on 12 October 2008. Patron saint of Secondigliano.
Gaetanus Erricus was the son of Pasquale, a pasta maker, and Maria Marseglia, a weaver, in a large family of humble origins in Naples
In his childhood years, he helped his father in the macaroni factory, constantly attended the parish of Saints Cosmas and Damian and from that age, tried to help the poor.
He became a priest on 23 September 1815 and later parish priest in the Church of Saints Cosmas and Damian and began teaching in the local school.
He had the church of Maria Addolorata built, enriched by a wooden sculpture carved by Verzella.
Later he had a building constructed to serve as a home for the missionaries of a new Congregation, that of the Sacred Hearts of Jesus and Mary.
The Congregation, founded in 1883, was approved by the Holy See by Pius IX and developed into various locations in Italy, Asia, Africa and America.
Numerous miracles obtained through prayers to Our Lady of Sorrows are described.
Among the most famous are the liberation of Secondigliano from the cholera epidemic, the finding of a little girl alive at the bottom of a well after having been lost three days earlier, and the stopping of the lava from Vesuvius during the eruption of 1855.
In addition to his activities as a parish priest and director of missionary activity, he did not cease his commitment to the spiritual support of the faithful, the continuous help to the poor and the comforting of prisoners.
He established a canteen for the poor in the church courtyard, which is still in operation today.
Father Gaetanus Erricus died on 29 October 1860.
Read Also:
Saints Of The Day For October 28: Saints Simon And Jude
Saint Of The Day For October 27: Saint Frumentius, Bishop, Apostle Of Ethiopia
Saint Of The Day For October 26: Saint Folco Scotti
Saint Of The Day For October 25: Saint Antônio De Sant'Anna Galvão
Saint Of The Day For October 24: Saint Anthony Mary Claret
Saint Of The Day For October 23: Saint John Of Capistrano
War In Ukraine, Prayers For Peace In Moscow, According To Pope's Intentions
Assisi, The Full Speech Of Pope Francis To The Young People Of The Economy Of Francesco
Economy And Finance, Father Alex Zanotelli At The Festival Of The Mission: Rebel Through Boycott
Source: