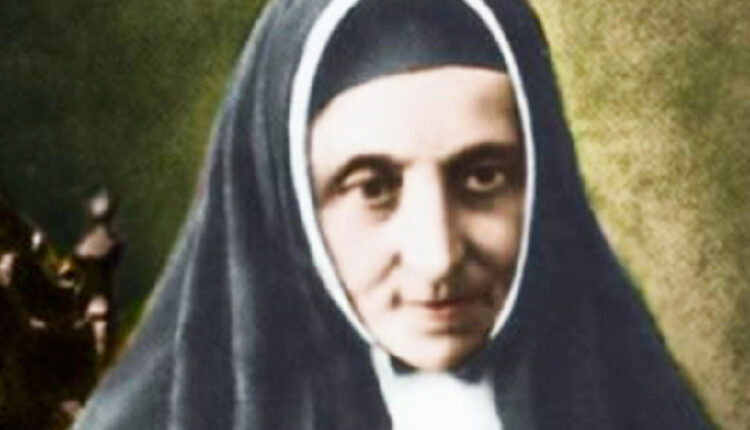 Saint Of The Day Of Feb. 26: Paula Of St. Joseph Calasanzio
Paula found worthy inspirers in the Scolopian fathers in Rome as she felt the burden of education and particularly women. A daughter of Mary
To be a daughter of Mary is a great honor because that of the Daughters of Mary is a generous family with many branches in the world and is nourished by the Marian perspective.
It is Mary who is the inseparable link with Jesus, Mary leads to Jesus, go to Mary and you will find Jesus.
Paola already felt the need for a respectable education, she was inspired by the Scolopians but then she put her own spin on it: I will be a Daughter of Mary.
A little history of Paula of St. Joseph of Calasanzio
Paola was born in 1799 in Barcelona and was a Spanish caliente.
Her first and family name was Paula Montal Fornés.
She found herself already a baby, but an older sister, with four other sisters and no father.
The grace of having a mom gave her strength and she pulled through doing what she could.
She would have wished for a better education for herself, and so it was that the germs of a new vocation (education) combined with attending parish settings matured.
Forty years old she went across the border, as far as the French state and tried to work with her first school for girls for human, moral and Christian education.
Upon her return to Spain, Paula took as they say "the bull by the horns" realizing her greatest dream
There was something else missing: a personal choice of consecration.
So, aided by the School Fathers, she began drafting the constitutions of the new congregation.
And about ten years later, Paula and three other sisters took their first vows.
Thus was born the Daughters of Mary of the Pious Schools.
Mary was a great educator, considering what she did for Jesus himself!
May she help us in this world where there is indeed a serious and urgent need for values and those who educate us to carry them out with all our heart and conviction.
Paola died in 1889 in Olesa de Montserrat in Spain near a Marian shrine to which, foreboding that her time had come, she retired
The seeds scattered by these Daughters of Mary certainly did not fly away and some fell on good soil if only considering that the number of religious reached 349 with some 20 schools in Spain.
Sister Ines Carlone Daughters of Mary Missionaries
Read Also
Gospel Of Sunday, Feb. 26: Matthew 4:1-11
Saint Of The Day On February 25: Saint Tarasius
Gospel Of Sunday February 19: Matthew 5, 38-48
Gospel Of Sunday February, 12: Matthew 5, 17-37
Global Catholic Environmental Network, Co-Founder Of Laudato Si' Movement Resigns: No Time For Leaderism
Lula Brings New Environmental Hope To Catholics In Brazil, But Challenges Remain
Brazil, Urban Agriculture And Ecological Management Of Organic Waste: The "Baldinhos Revolution"
COP27, African Bishops: There Is No Climate Justice Without Land Justice
World Day Of The Poor, Pope Francis Breaks Bread With 1,300 Homeless People
The Future Of The Missions: A Conference For The 4th Centenary Of Propaganda Fide
Source