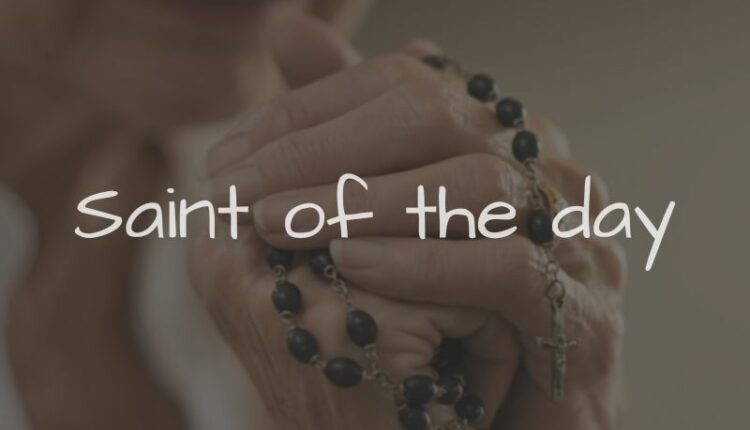 Saint Of The Day For November 29: Saint Saturninus
He is one of the countless martyrs of the early centuries. Of Saturninus, a native of Carthage, Pope St Damasus speaks of his exile to Rome because of his faith under Emperor Decius and then his cruel death in 304 under Maximian.
Saint Saturninus's Story:
Saturninus was a Christian who lived in Sardinia and, according to tradition, was martyred during Diocletian's persecutions.
Venerated by the Catholic Church, he is the patron saint of the city of Cagliari.
He was beheaded on 29 November 304 during the persecution of Maximian, on the Via Nomentana, where a church dedicated to him now stands not far from the site.
His relics are kept in the Basilica of the Caelian by the Passionist fathers who have cared for the church since 1773.
Saturninus: The Acts
The Acts report:
"In Rome, on the Via Salaria, the birthplace of the holy martyrs Saturninus the Elder, and Sisinius Deacon, under Prince Maximianus, who, having been tortured at length in prison, were suspended on the eculeum by order of the Prefect of the city and stretched with nerves, beaten with sticks and scorpions, then burnt with flames, and finally, removed from the eculeum, were decapitated.
The bodies of the two martyrs were then buried by Thrason on his property on the Salaria nova'.
Read Also:
Saint Of The Day For November 28: Saint James Of The Marche
Saint Of The Day For November 27: Saint Vergilius Of Salzburg
Saint Of The Day For November 26: Saint Sylvester, Abbot
International Day Against Violence Against Women, Pope Francis: "It Is A Crime That Destroys Harmony, Poetry And Beauty"
U.S., Being Missionaries While Staying At Home: Students At A Catholic School Bake Biscuits For Prisoners
Vatican, Pope Francis Writes To The Mothers Of The Plaza De Mayo: Condolences For The Death Of Hebe De Bonafini
Source: