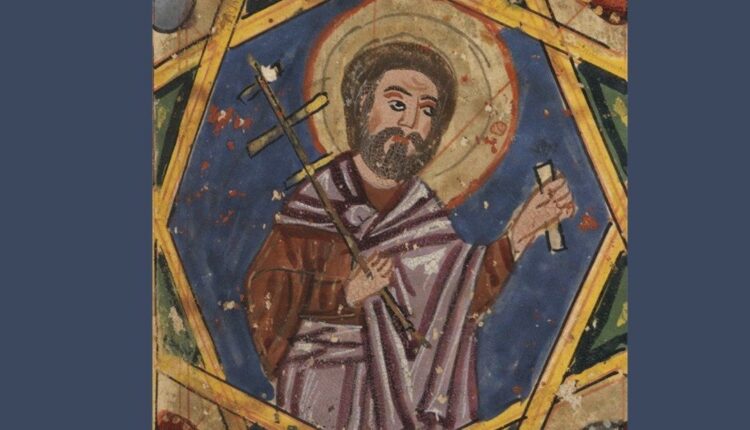 Saint Of The Day For January 29: Saint Sulpitius Severus
Sulpitius Severus is celebrated January 29. He was born in Aquitaine, around the year 350, to an illustrious family.
Like many of his contemporaries, Sulpitius Severus made his start as a lawyer: at that time a career at law was the fastest way to obtain honor.
Sulpitius Severus: Wealth and worldliness
Oratory skill and business acumen were the most sought-after qualities, among educated and serious men, for they revealed the aptitude for the highest duties in Imperial service.
Sulpitius distinguished himself for his eloquence, the fineness of his spirit, his ability to make use of legal cavils, his rigorous judgment and the solidity of his arguments.
His reputation reached far.
With luck and genius, he could aspire to the highest state offices.
Completely absorbed by worldly concerns, in a time when all hopes smile at the imagination, he married a consul's daughter, one equally wealthy and well-connected.
Few young men could boast of better prospects at the beginning of career, for one full of honors.
Unfortunately, these beautiful dreams for the future soon vanished.
Death took away his bride and he sank into deep sadness.
Providence, however,  reserved for him a most glorious destiny.
Divine consolation of Sulpitius Severus
Instead of letting himself collapse under the weight of despair, Sulpitius resumed energetically seeking his consolation in piety.
God rewarded him faithfully with a thousand other graces, including that of becoming a friend of St. Martin, bishop of Tours.
Sulpitius decided to consecrate himself to God and to divest himself of his countless possessions.
However, as had Saint Ambrose done, so did Sulpicius refrain from selling his inheritances to distribute proceeds to the poor; he was content to surrender his possessions to the Church and to reserve to himself their usufruct.
The change of life annoyed his father, and Sulpitius became the butt of his old friends' jokes.
To these sorrows and to the desolating bitterness of them, illness was added: he twice suffered seriously, but his mood, supported by divine grace, triumphed over every temptation.
Sulpitius Severus, Confidant of St. Martin of Tours
Later generations have known Sulpitius Severus as the historian of San Martin of Tours.
Though the holy prelate had the habit of not talking about himself and keeping for himself the special graces God granted him, Sulpitius claimed to have learned some of the facts related in his biography directly from St. Martin himself.
Other elements, including many interesting circumstances, were revealed to him by the religious of the Church of Tours or the monks of Marmoutier.
Read Also:
Saint Of The Day For January 17: Saint Antony, Abbott
Saint Of The Day For January 16: Saint Marcellus I, Pope And Martyr
Saint Of The Day For January 15: Saint Mauro, Abbot
Nigeria: Terrorists Burn Priest Alive, Wound Another, And Abduct Five Faithful
DR Congo: Bomb Explodes In Church, At Least 17 Killed And 20 Injured
Source: