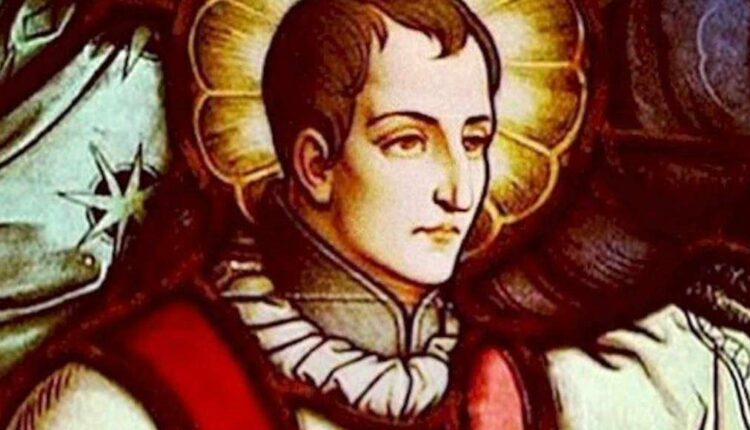 Saint Of The Day For February 15: Saint Claudius De La Colombière
A saint, Claudius de la Colombière, with a great charisma of spiritual direction and advice. Today it would be a grace rained down from heaven
Friendship is the greatest treasure, and especially if it is spiritual in nature because it seeks to nourish itself only by relying on something greater than ourselves.
St Claudius De La Colombière was a friend, even if only by correspondence, to a substantial part of God's flock, sowing fruits of conversion.
One need only try to meditate on his spiritual correspondence.
Some of St Claudius De La Colombière's words are a good warning to us
The most touching are those addressed to St Margaret Alacoque with whom a common, very popular devotion was born, that of the Sacred Heart of Jesus.
We grasp a fundamental aspect of it, namely the evident ability to take advice on the discernment to be made in order to lead a holy life.
Margaret Alacoque described herself as happy to have chosen to belong to God and this filled St Claudius' soul with jubilation.
But the exhortation to prudence remained because if such joy had instead depended on the love of quietness, it would have been merely fictitious.
"It is the cross that you must seek, it is the heavy cross that most contracts our natural inclinations".
And even if the thorns did not come from the community, this is not necessarily a grace.
"Even a community that lacks charity would therefore do no harm to such a fervent person who seeks God".
Our greatest warning is that in order to attain holiness, even our sins come in handy.
Indeed, in this regard, St Claudius De La Colombière claims that he could 'write a book about the mercy God has made him a witness to'.
Some fragments of the life of Saint Claudius De La Colombière
He was born in France in 1641 and immediately showed a great aptitude for humanistic and literary studies, to the point that he felt a strong need to separate himself from worldliness with a special consecration.
At only 17, he began a rigorous novitiate at the Society of Jesus, or Jesuits.
Even today, the Ignatian Exercises are the 'crowning glory' of those who want to refocus their spiritual life path.
The accusations of conspiratorial drift and the imprisonment of St Claudius Colombière
He was at the height of his achievement as a preceptor, a spiritual guide, but this had its merits and defaults.
He attracted so much attention that they found ways to accuse him, imprison him and expel him from England.
Suffice it to say that personalities with a high sphere of influence listened to him in no small measure and he was able to influence their decisions.
The privations during his imprisonment brought closer the moment of his departure, which thus arrived on February 15, 1682, at the beginning of Lent in his native country.
Sister Ines Carlone Daughters of Mary Missionaries
Read Also
Saint Of The Day For 14 February: Saint Isaac Of Pecerska
Earthquake In Syria And Turkey, Pope Francis Prays For The Intercession Of The Virgin Mary
Earthquake In Syria And Turkey, Prayer And Church Commitment For 23 Million Human Beings
Pope Francis In Africa, Mass In Congo And The Proposal Of Christians: "Boboto", Peace
Lula Brings New Environmental Hope To Catholics In Brazil, But Challenges Remain
CBM Italy, Doctors With Africa CUAMM AND CORDAID Build South Sudan's First Paediatric Eye Department
Source