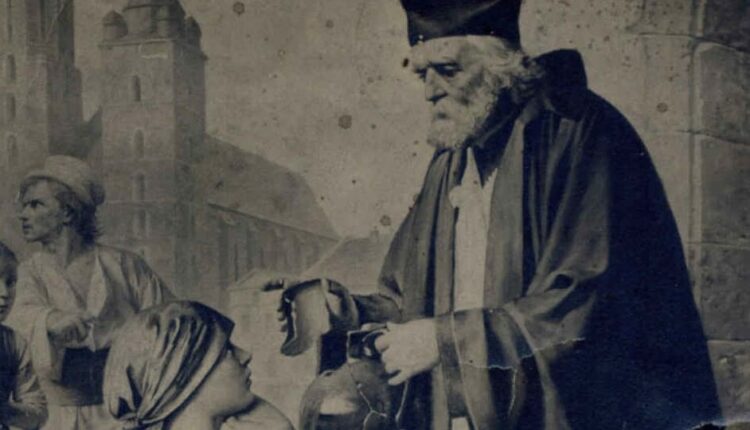 Saint Of The Day For December 23: Saint John of Kanty
Born in Kanty, Poland, in 1390, he is a priest and professor of philosophy at the University of Krakow. He is chosen as preceptor to the Polish princes and with his pay he feeds the poor he seeks on the streets.
He is esteemed by all for his charity. He died during Christmas Eve Mass in 1473.
Saint John of Kanty Life
He was born in 1390 in Kanty, Krakow. In 1413 he moved to Krakow to attend university.
In 1415 he obtained his bachelor's degree and then his artistic master's degree.
In 1416, he was ordained a priest and, having recognised his spiritual and intellectual qualities, was sent as director to the Miechow monastery, where he worked from 1421 to 1429.
Returning to Krakow, he taught in the Faculty of Artists and from 1432 to 1438 became Dean of the Faculty of Philosophy.
In 1439, he was appointed cantor of the collegiate church of St Florian, with the position of parish priest attached, but recognising that he could not fulfil this task, he decided to resign so as not to enjoy unjust financial benefits.
John of Kanty: A teaching saint attentive to the poor
He died in 1473, dedicating his life to teaching, nourishing it with an intense spiritual life and service to the poor.
He was buried in St Anne's Church in Krakow and from the beginning many miracles are attributed to him.
In 1690, Innocent XI beatified him, and in 1767, at the behest of the university professors themselves, who brought forward the cause, he was proclaimed a saint.
He is among the patron saints of seminarians and teaching clergy.
Read Also:
Saint Of The Day For December 19: Saint Anastasius
Saint Of The Day For December 17: Saint Daniel
Saint Of The Day For December 16: Saint David
Women And The Art Of Speech: Economy Of Francesco's Solidarity With The Women Of Iran
8 December 1856: Lyon, SMA (African Missions Society) Is Founded
D.R. Congo: Congolese Catholics Take To The Streets To Protest Increasing Violence
DR Congo, They Were Organising A Peace March: Two Women Kidnapped In South Kivu
Source: