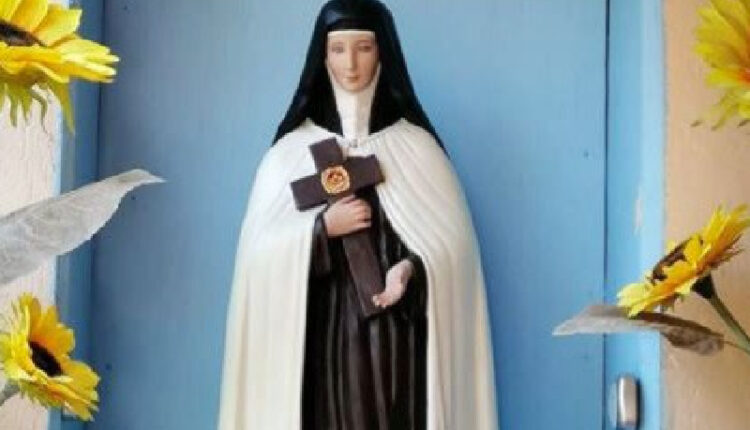 Saint of the Day for April 12: Saint Teresa of Los Andes (Saint Juanita)
Saint Teresa of Los Andes' Story:  everyone knew this girl from Santiago de Chile as Juanita who had such clear ideas that she became a carnelite at just 19 years old
Her choice was premature and no one wanted to believe the simple words of this young Juanita girl who she kept repeating that she had a short life.
A run for the run as Saint Paul says!
Oh yes, that's exactly how it was for this saint.
Religious profession in articulo mortis for Juanita
She didn't have time to spread her wings in the bosom of religious life which already made herself precious in God's eyes by uniting with him.
Reading her spiritual diaries makes us appreciate virtues and talents.
In particular, it emerges that you have experienced moments of catastrophe and destruction such as the 1906 earthquake you mentioned.
And it was precisely these bad times that gave her the opportunity to better cultivate dialogue and friendship with God.
A face of spontaneous joy, a teenager of her time Juanita
And let's not imagine a nun who is completely turned in on herself, intimidated by her life.
She was very lively, dynamic, communicative and also almost a sex symbol this very young woman whom God had attracted to himself.
A spousal and eternal love so intense that she was able to take root on earth for a period that did not touch the year.
Here is what the beautiful Juanita wrote in one of her letters: "When I love it is forever".
Let us help fill ourselves with joy with the first Chilean saint, Juanita, and let us say it in her own words: "Jesus is our infinite joy"!
Sister Ines Carlone Missionary Daughters of Mary
Read Also
Saint Of The Day For April 11: Saint Stanislaus
Saint Of The Day April 10: Maddalena Of Canossa
Gospel Of Sunday 09 April: John 20, 1-9
Saint Of The Day For April 9: Saint Casilda
Gospel Of Sunday 02 April: Matthew 26, 14-27, 66
Gospel Of Sunday 26 March: John 11, 1-45
Easter 2023, It's Time For Greetings To Spazio Spadoni: "For All Christians It Represents Rebirth"
Sister Giovanna Chemeli's Testimony: "Spazio Spadoni… A Space For Me Too!"
From Italy To Benin: Sister Beatrice Presents Spazio Spadoni And The Works Of Mercy
Rosolini, A Grand Gala To Celebrate The Volunteers Of The Misericordie And To Salute The Sisters Of Hic Sum
Mission Testimony: Story Of Father Omar Sotelo Aguilar, Priest And Journalist Of Denunciation In Mexico
Pope Francis' 10 Suggestions For Lent
Pope Francis' Message For Lent 2023
Source