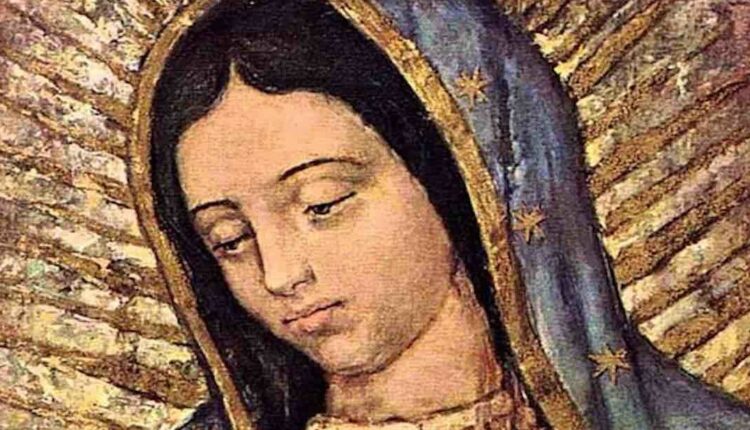 Saint Of The Day For December 12: Blessed Virgin Mary
Star of the evangelisation of peoples, support of the indigenous people and the poor. The people of the faithful humbly implore her help on Tepeyac Hill.
She is the Blessed Virgin Mary of Guadalupe in Mexico, the "great missionary" who brought the Gospel to America.
Her feast day is celebrated on 12 December.
The meeting of the Blessed Virgin Mary with Juan Diego
In 1531, the Blessed Virgin Mary of Guadalupe appeared to Juan Diego, an Aztec convert to Christianity.
At that time, Mexico was ravaged by violence and, above all, by continuous violations of human dignity.
The indigenous population in particular was suffering severe discrimination.
Marian apparitions sealed the encounter between the natives and Christ.
Mary presents herself as the "Mother of the true God".
The Blessed Virgin chooses Juan Diego as her messenger.
The man reports that Our Lady told him to build a sanctuary there.
The bishop does not believe her words.
On 12 December 1531, Our Lady lets fragrant roses grow on the ground in the middle of winter.
Juan Diego picks them up in his cloak.
When he opens it to show the flowers, the image of Mary appears on the cloth in front of the bishop.
She is portrayed as a young Indian girl.
For this, she is called 'Virgen morenita' by the faithful.
The tilma of the Blessed Virgin Mary
The mantle is made of two ayate cloths.
The tilma is a fabric of agave fibres, used in Mexico by the Indians to make clothes.
The Virgin, with a dark complexion, wears a pink tunic.
She is surrounded by rays of sunlight and under the moon, an angel appears at her feet.
Blessed Virgin Mary's gaze
In the image imprinted on the cloak, Mary's eyes show vein-like ramifications of the human eye.
Details of extraordinary precision appear in the eyelids.
These images are so small that only with magnification techniques up to two thousand times, it has been possible to detect them.
In the right eye, an indigenous family group appears.
They are a woman with a child on her shoulder and a man with a sombrero-like hat looking at them.
In the left eye appears an old man with a beard, identified as the bishop.
This is the exact scene when Juan Diego opens his cloak in front of the bishop and, for the first time, the Marian image is revealed.
The Sanctuary
Mary's gaze is especially directed towards the oppressed and suffering.
Every year, millions of pilgrims visit the shrine of Our Lady of Guadalupe, where the mantle (tilmàtli) is kept.
Juan Diego was proclaimed a saint on 31 July 2002 by Pope John Paul II.
The present basilica was built in 1976.
Read Also:
Saint Of The Day For December 11: Saint Damasus I
Saint Of The Day For December 9: Saint Juan Diego
Saint Of The Day For December 8: Immaculate Conception Of The Blessed Virgin Mary
8 December 1856: Lyon, SMA (African Missions Society) Is Founded
D.R. Congo: Congolese Catholics Take To The Streets To Protest Increasing Violence
DR Congo, They Were Organising A Peace March: Two Women Kidnapped In South Kivu
Source: