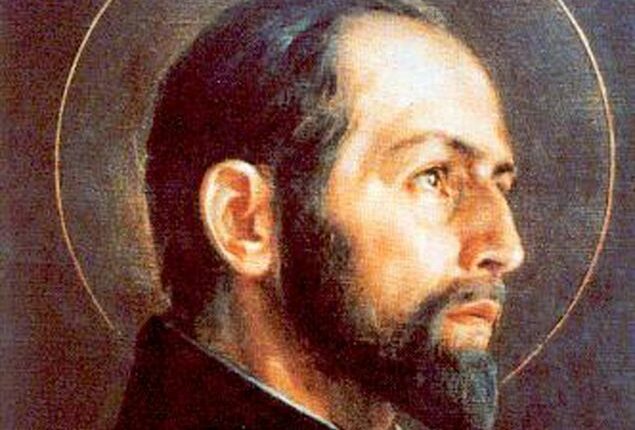 Saint of the Day for 05 July: Saint Anthony Mary Zacharias
Founder of the Barnabites, Order of the Angeline Sisters and Barnabite Laity
Saint Anthony Mary Zaccaria was an Italian priest and saint, born on 12 April 1502 in Cremona, Lombardy, and died on 5 July 1539 in Milan. He was canonised in 1897 by Pope Leo XIII.
Antonio Maria Zaccaria came from a noble family in Cremona and showed deep religious devotion from a young age. After completing his studies in Pavia, he graduated in medicine and philosophy in 1524. However, despite promising prospects in the medical field, he decided to abandon the profession and devote himself entirely to the service of God.
In 1528, Antonio Maria Zaccaria was ordained a priest and began preaching in the city of Cremona. He was particularly involved in the fight against heresies and the promotion of moral and spiritual reform in the Church. In 1530, he founded a hospital for the poor and sick, called 'Casa dei Servi', where he offered medical and spiritual assistance. His commitment fully embodied the work of mercy of consoling the afflicted and visiting the sick, in a complete Christian vision if he embodied the concreteness of everyday life.
In 1533, together with some companions, Antonio Maria Zaccaria founded the Order of the Clerics Regular of St Paul, known as the Barnabites. Members of this order dedicated themselves to evangelisation, preaching and spiritual assistance. Later, in 1535, he also founded the Order of the Angeline Sisters, which was concerned with the education of young girls.
Today, this female congregation carries out its mission in different areas of the world, where the Saint is particularly venerated. They are present in Albania, Belgium, Brazil, Chile, the Philippines, Kosovo, Italy, Poland, Portugal, the Democratic Republic of Congo, Spain and the United States of America.
St Anthony Mary Zacharias died when he was only 36 years old, but his work continued to have a significant impact after his death. The Barnabites and the Angeline Sisters spread to different parts of Italy and Europe, contributing to the work of Catholic reform and the education of the younger generations. His commitment to promoting spiritual reform and care for the needy earned him a reputation for holiness.
On 27 May 1897, Pope Leo XIII canonised St Anthony Mary Zacharias, recognising his holiness and important contribution to the Church. His liturgical feast is celebrated on 5 July, the day of his death. St. Anthony Mary Zacharias is often invoked as the patron saint of doctors and nurses.
Read Also
Saint of the Day for 04 July: Saint Elisabeth (Isabella)
Saint of the Day for 03 July: St Thomas Apostle
Saint of the Day for 02 July: Saints Processo and Martiniano
Saint of the Day for June 30: First Martyrs of the Church of Rome
Saint of the Day for June 29: Saints Peter and Paul
Source