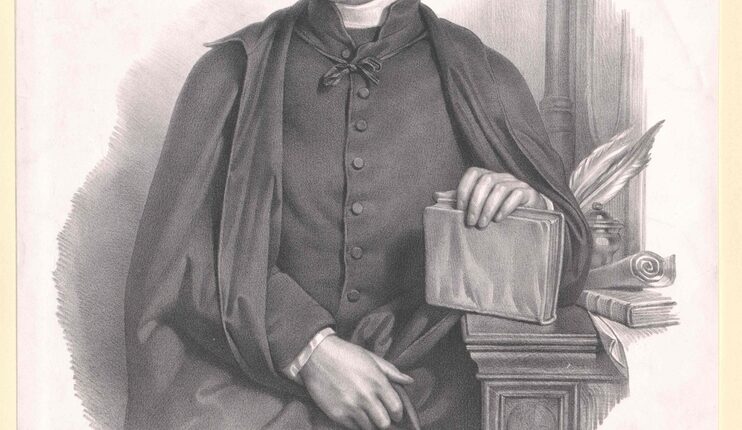 Saint of the Day for 01 July: Blessed Antonio Rosmini
An important figure in Catholic thought and philosophy of the time
Born on 24 March 1797 in Rovereto, Italy, Rosmini studied theology and philosophy at the University of Padua and at the seminary in Verona. During his studies, he became interested in a wide range of disciplines, including ancient philosophy, theology and natural science. In 1828, Rosmini founded the Institute of Charity (also known as the Rosminians or Fathers of Charity), a religious order with the aim of promoting education and social welfare. Later, he founded a religious order for women, the Rosminian Sisters of Providence. The aim of the institute is charity and mercy towards one's neighbour in any form, according to the calls of the Church. In particular, the sisters devote themselves to the instruction and education of youth, the care of orphans, the elderly and the sick, and work in parishes and missions.
Besides Italy, the sisters are present in Ireland, the United Kingdom, Tanzania and Venezuela. In addition to his remarkable intellectual contribution, Rosmini was actively involved in promoting the commitment to mercy through the religious congregation he founded.Indeed, he was an active supporter of popular education and social promotion, seeking to improve the conditions of the less fortunate classes.
The commitment to mercy promoted by Rosmini through his congregation had a significant impact on the society of the time.The works of charity carried out by the Congregation of the Fathers of Charity helped to improve the living conditions of many people and alleviate human suffering.Rosmini's example also inspired other people and institutions to engage in the practice of mercy. Rosmini spent the last years of his life in Stresa, on Lake Maggiore, Italy, where he died on 1 July 1855.
He was beatified by Pope John Paul II on 18 November 2007.
Read Also
Saint of the Day for June 30: First Martyrs of the Church of Rome
Saint of the Day for June 29: Saints Peter and Paul
Saint of the Day for June 28: Saint Irenaeus
Saint of the Day for June 27: Saint Cyril of Alexandria
Saint of the Day for June 26: Blessed Raymond Lull
Source