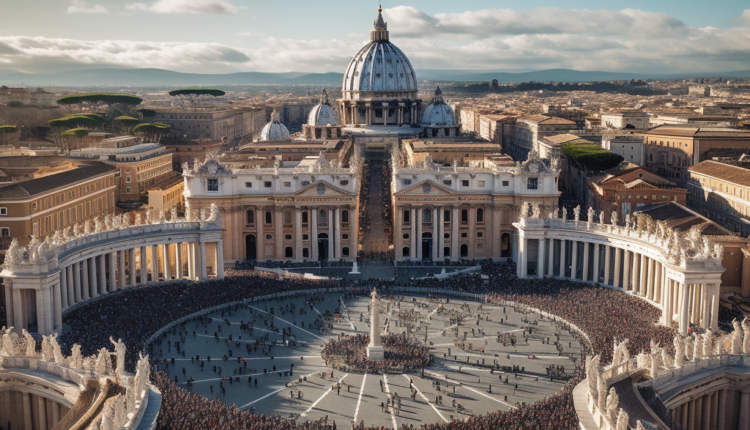 The Pope Appoints New Cardinals: A Choice Aimed at the 'Last'
Beyond Ecclesiastical Hierarchies: Pope Francis and Inclusiveness in the Choice of New Cardinals
In a recent announcement, Pope Francis confirmed that he will hold a Consistory on 30 September for the appointment of new cardinals, in a move that underlines his commitment to the universality of the Church and his focus on the 'least of these'. This decision is consistent with the pastoral approach of the Pope, who has always placed great emphasis on serving the most needy and marginalised.
"Dear brothers and sisters, I am pleased to announce that on 30 September I will hold a Consistory for the appointment of new cardinals," the Pope said. "Their provenance expresses the universality of the Church that continues to proclaim God's merciful love to all people on earth.
A Church that does not forget the smallest and most marginalised
In his choice of new cardinals, Pope Francis did not limit himself to the upper echelons of the Church, but inclusively chose figures who represent the diversity and breadth of the global Catholic Church. The new cardinals come from different regions of the world, highlighting the Church's mission to reach all corners of the globe with God's message of love and mercy.
"The inclusion of the new cardinals in the diocese of Rome also manifests the inseparable link between the See of Peter and the particular Churches spread around the world," Pope Francis added. This choice underlines the connection between the Vatican and the Churches around the world, reinforcing the idea of a universal Church.
Not only that, Pope Francis also wanted to include among the new cardinals two archbishops and a religious man who have distinguished themselves for their service to the Church, demonstrating that service and dedication to the Church are just as important values as geographical origin or ecclesiastical position.
Pope Francis' message invites everyone to pray for the new cardinals, asking that they may confirm their adherence to Christ, the "merciful and faithful High Priest", and that they may help him in his ministry as Bishop of Rome for the good of all God's faithful People.
A Church that serves all, with a special care for the 'last'
The Pope's decision to appoint new cardinals, with an emphasis on the 'last', reflects his vision of a Church that does not forget the smallest and most marginalised. This announcement is a further step forward in the Pontiff's journey towards an increasingly inclusive and universal Church, capable of bringing God's merciful love to all people on earth.
For Spazio Spadoni, it is further encouragement to insist on the ri-Evolution of the Works of Mercy, making them a way of life.
Source